BC Business Summit 2019
New business and societal paradoxes were front and centre at the Business Council of British Columbia's seventh annual BC Business Summit. Held on November 20 at the Fairmont Hotel Vancouver, CPABC was the presenting sponsor of the event.
Featuring over 30 speakers, the summit, which was titled "The New Business and Societal Paradox: If things are going so well, why am I so anxious?" examined the paradox of economic growth, abundant assets, resources and talent contrasted by a backdrop of disruption, risk, uncertainty and policies that can impede business success.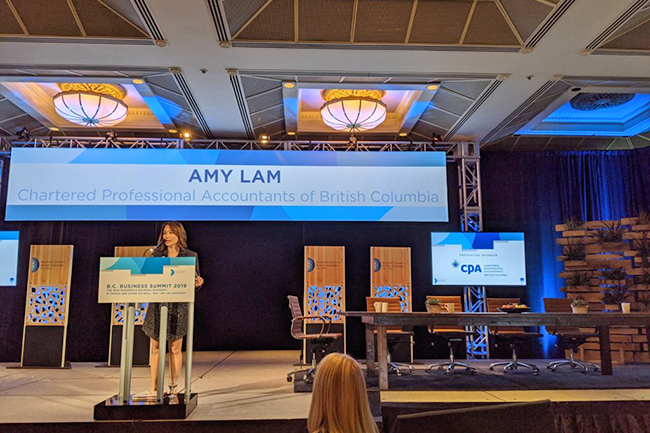 BC's Premier, The Honourable John Horgan gave the first featured address of the day following an introduction from CPABC executive vice president, corporate services and CFO Amy Lam, FCPA, FCA. In her remarks, Lam underscored the important role ongoing education holds within the CPA profession and how this continued training supports businesses. "The CPA program and the profession's continuous professional development requirements equip CPAs to meet the needs of businesses today and in the future – as all organizations deal with a skilled labour shortage, disruptive change, and increased competition," she noted.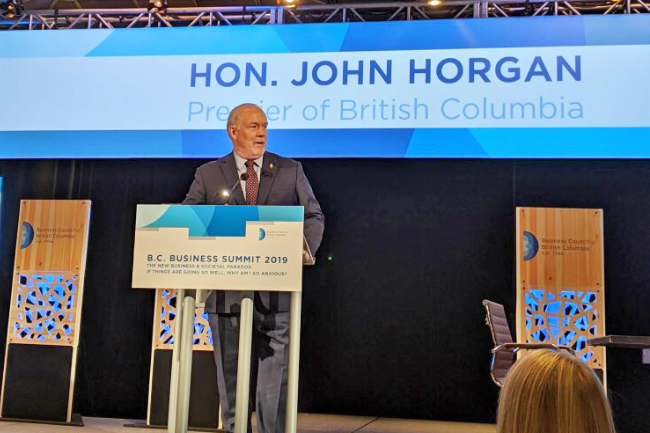 Also on the agenda was a conversation with The Honourable Janet Austin, Lieutenant Governor of BC, as well as the panel discussion, "NEXT Gen Leaders in Conversation with Tamara Vrooman" during which four young leaders with respective careers in graphic arts, investment, First Nations leadership, and digital marketing provided their unique perspectives on challenges and opportunities in today's business environment.
At a second panel discussion, "Building our Competitiveness in the 21st Century Economy," business leaders from the CD Howe Institute, Vancouver School of Economics, Council of Forest Industries, and the Business Council of BC shared their strategies on how businesses can generate prosperity amidst slowing global growth.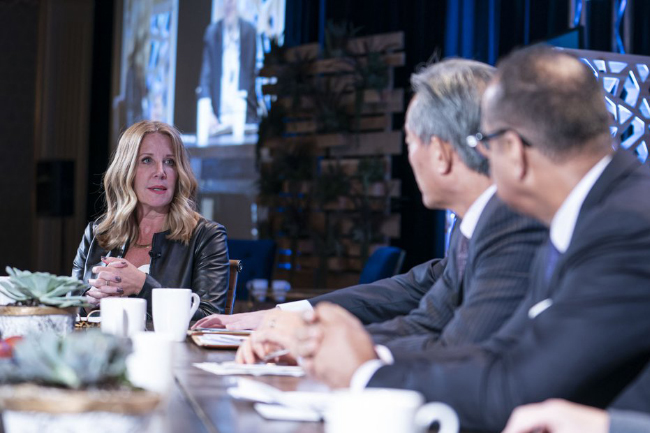 Rounding out the summit were presentations from two keynote speakers, Al Monaco, president and CEO of the energy transportation company Enbridge, and Marcia Moffat, managing director of the global investment manager BlackRock Canada. Both speakers discussed strategies for future economic growth amidst the current climate of disruption and risk.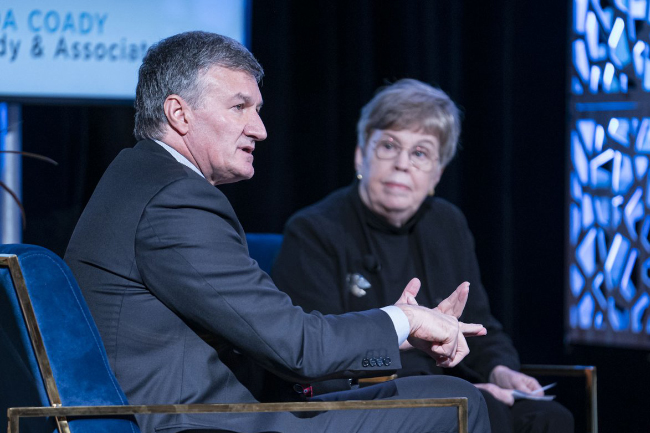 BC Business Summit 2019
BC Business Summit 2019