BC Budget Recap
February 22, 2019
Members of BC's business community joined The Honourable Carole James for the BC Budget Recap on February 22, 2019. This event, which was hosted by the Greater Vancouver Board of Trade and held at the Fairmont Hotel Vancouver, provided an overview of the recent budget and an update on BC's economic status. CPABC was pleased to be a presenting sponsor.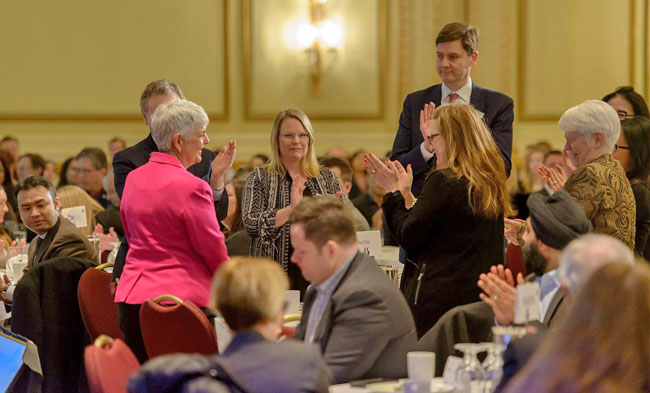 CPABC's executive vice-president of member and student experience, Jan Sampson, FCPA, FCA, introduced James to the stage.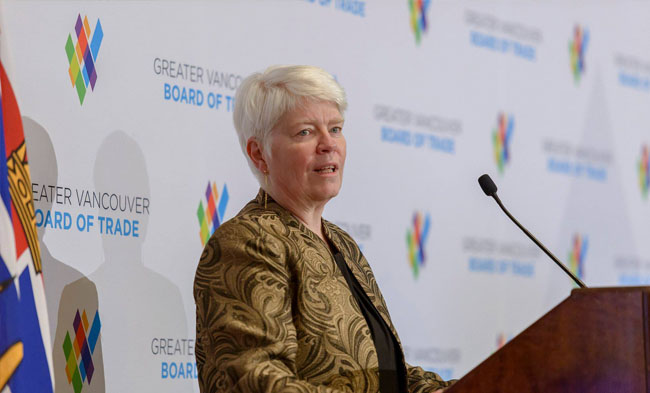 Sampson congratulated the NDP government for tabling a balanced budget, noting "Budget 2019 delivers strong support for families and has not introduced any new revenue generating taxes. We encourage the government to continue to review policies that will improve long-term economic growth, especially the province's tax competitiveness related to other jurisdictions, as well as measures to improve business productivity."
During her address, James touched on key budget components, including the new BC Child Opportunity Benefit which will commence in 2020. She noted that the benefit will be available to children from birth to age 18 and will support families with payments of up to $1,600 per one child per year and payments of up to $2,600 per two children.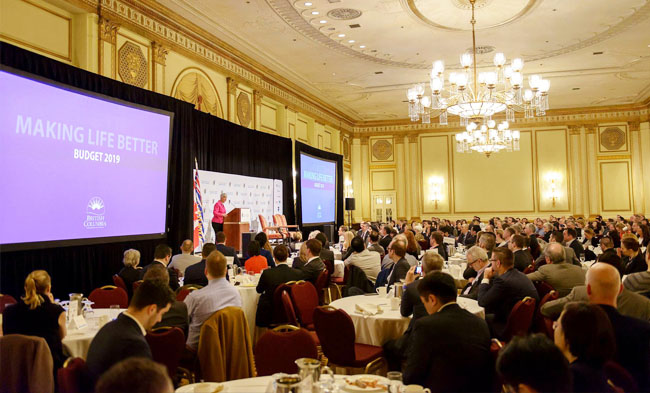 James also discussed how the budget will benefit business, drawing attention to $800 million in business tax reductions, support for the manufacturing and processing sector, tax deductions for investments in machinery and equipment, as well as the reduction of the small business corporate income tax rate.
Other discussion centered on a $902 million investment in the CleanBC initiative, which will provide incentives for consumers to purchase cleaner vehicles, fund building renovations to improve energy efficiency, and support remote communities in using greener energy sources.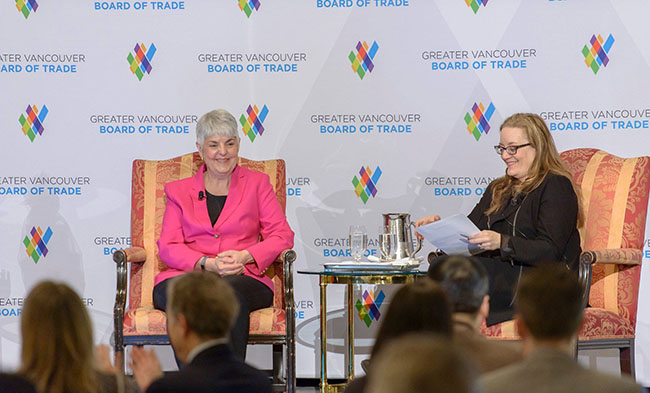 Wrapping up the event, James fielded questions from the audience in a question and answer session that was facilitated by Kirsten Sutton, vice-president and managing director of the software company SAP Labs Canada.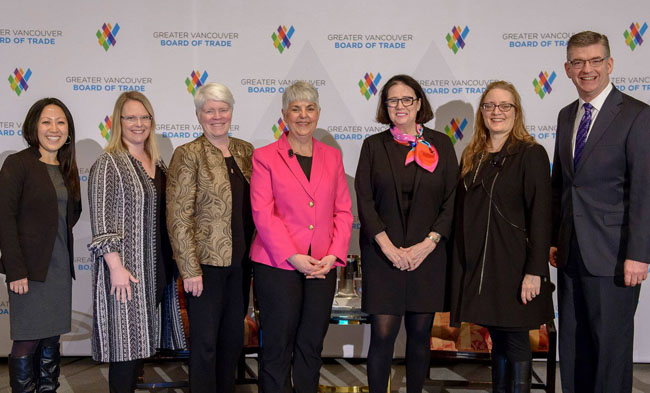 BC Budget Recap
BC Budget Recap