2019 BC CFO Awards
CPABC was pleased to once again partner with Business in Vancouver to recognize BC's leading CFOs at the 2019 BC CFO Awards, which took place on June 6, 2019 at the Fairmont Waterfront Hotel in Vancouver.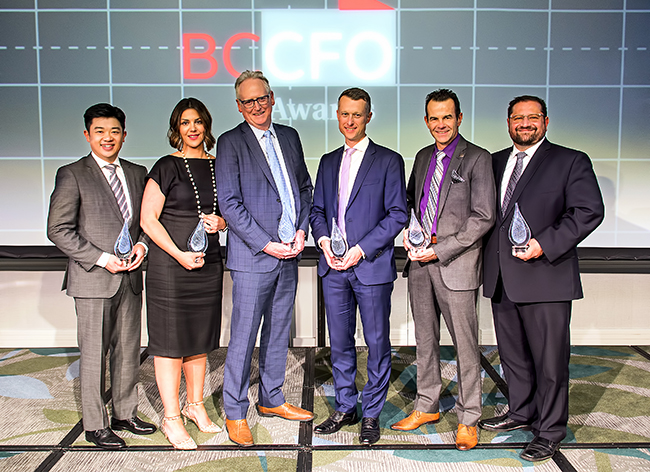 The 2019 honourees are:
Large Private Company:
John McLaughlin, FCPA, FCA – Concert Properties
Large Public Company:
Rob Doyle – Pan American Silver Corp.
Small Private Company:
Stephen Au, CPA, CGA – Genus Capital Management Inc.
Small Public Company:
Neil Klompas, CPA, CA – Zymeworks Inc.
Non-Profit Company:
Gina Singh, CPA, CA – BC Women's Health Foundation
Transformation Agent:
Ian Mortimer, CPA, CMA – Xenon Pharmaceuticals Inc.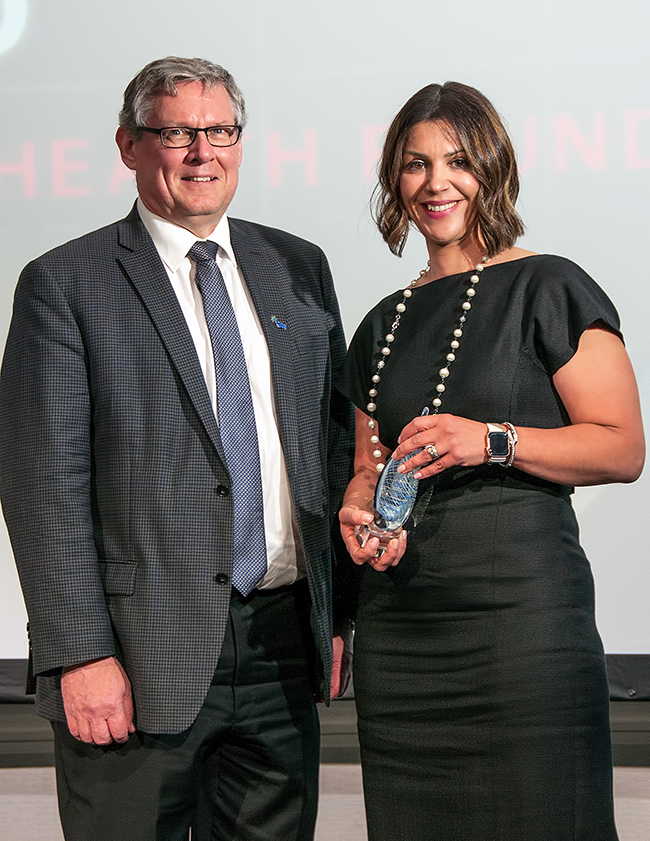 Members of CPABC's executive management team were in attendance to present two of the honourees to the crowd.  CPABC executive vice president, regulation and registrar Jamie Midgley, FCPA, FCA, introduced Gina Singh, noting that during Gina's leadership of the BC Women's Hospital Foundation, "Staff grew from eight to now over 30 and her team has elevated fundraising revenue from $4.1M just over two years ago to becoming an organization that is now forecasting revenue projected at $15.8M next fiscal year."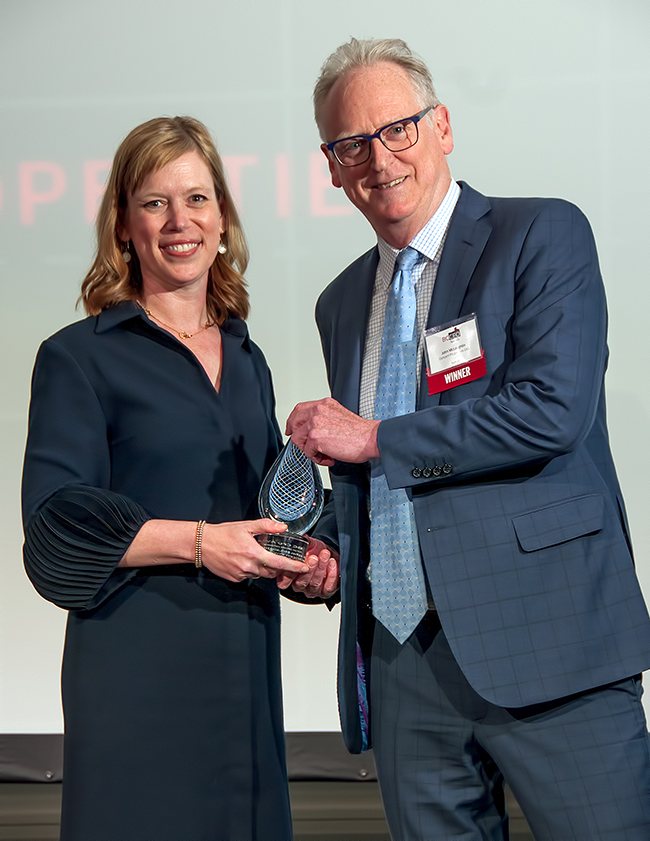 Afterwards, CPABC president and CEO Lori Mathison, FCPA, FCGA, LLB, presented John McLaughlin to the audience, saying, "Through his visionary leadership, John has led Concert's most profitable period in the company's 30-year history, with 2018 being the company's most profitable year yet."
In interviews with Business in Vancouver magazine prior to the event, honourees shared their reflections on an assortment of topics including business growth strategies, work life balance, adding value for clients, and more. The interviews are available on the Business in Vancouver website.
2019 BC CFO Awards
2019 BC CFO Awards