Member Recognition Dinner
See Flickr Photo Gallery

February 12, 2019
More than 250 people attended CPABC's Member Recognition Dinner on February 12, 2019, to recognize 25 of BC's most distinguished CPAs. The event was held at the Fairmont Waterfront Hotel in Vancouver, and honourees were joined by their family, friends, and colleagues to share in the celebratory evening.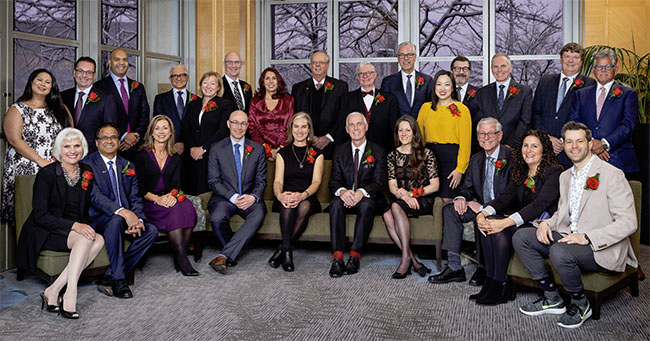 Photo: Kent Kallberg Studios
Chair of CPABC's two Member Recognition committees and past board chair Heather Banham, FCPA, FCGA, and CPABC board chair Barry Macdonald, FCPA, FCA, paid tribute to two members who received the Early Achievement Award, five members who received the Distinguished Service Award, and four members who received the Lifetime Achievement Award. They also conferred the CPA Fellowship designation to fourteen members. For more information about the 2018 award recipients and BC's newest Fellows, see CPABC's Member Recognition Supplement.