eNews
Stay up-to-date with the bi-weekly CPABC eNews on important updates, events, latest publications, and news about the profession. Regular updates to public practitioners are provided under the "Public Practice Knowledge Base" section of eNews.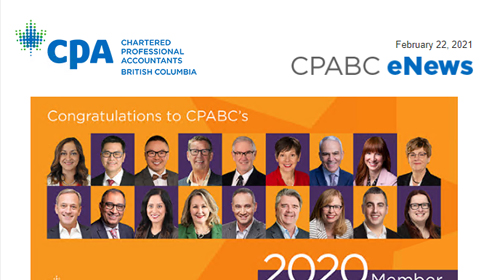 Current Issue
Congratulations to our Member Recognition Program Honourees!
eNews - February 22, 2021
See latest eNews...
2021 Past Issues
2020 Past Issues