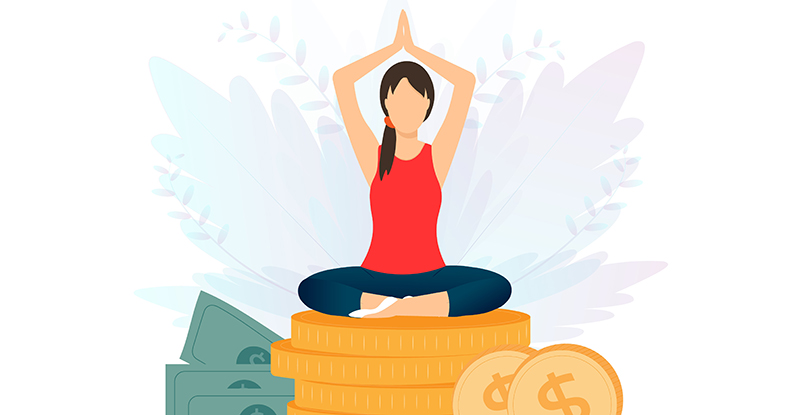 Photo credit: Yuliya Pushchenko/iStock/Getty Images
November is Financial Literacy Month and it's as exciting as it sounds. As we get ready to close off the year, it's important that we dedicate some time to review our financial health and take the right actions to end the year in a strong financial position.
Here are five things you must do this month to brush up on your financial literacy and optimize your financial health:
Do a financial pulse check

Review your finances year-to-date – this means from January 1 to today. Where are you at with your finances and how do you want the year to end? What are some of your financial goals that you set at the beginning of the year? Did you achieve them yet? If not, how close are you to the target? Can you take action now to ensure that you achieve them by the end of the year? If not, how might you extend this goal into the following year so you can make sure you can achieve your goals?

Round up your debt.

Round up all of your debts - credit cards, loans, mortgages, lines of credit, and all other debts. What are your current debt levels? Which ones should you focus on and repay first? Not all debt is bad and we must make sure we identify them correctly. Remember that "good debt" is debt that is used to purchase assets, things that have a good chance of increasing in value, such as a home or your education. "Bad debt" is debt used to purchase liabilities, such as material things that are not within your means or a new phone when your current one is working perfectly fine. It is also important to know how to prioritize paying off your debt – there are ones, such as high-interest loans or credit card debt, that you may want to pay off first!

Financially prepare for emergencies

During the year, your emergency fund that you've saved up may get depleted. If you did use them for emergencies then don't feel bad about it, because that's what it's for…emergencies! This is a good time to check in on your emergency fund. How much is currently in it and how long will your funds last if you need to use it? A good emergency fund should last you about 6 to 12 months depending on how conservative you are.

Review your targets

Remember that budget you set at the beginning of the year? How well are you tracking it? What areas have you done well or not so well in? You may realize that you may have overbudgeted or underbudgeted in some categories. This is a good time to review and reset them for the coming year. You can do so by spending some time analyzing what happened and why. A budget is a tool that is used to plan and build intention around your expenses so there are no big surprises at the end of the year. Use your budget to refine your plan and intention for next year.

Prepare for heavy spending periods

Beginning this month until the end of the year is typically one of the heaviest spending periods of the year. How much have you set aside to spend during this time and how will you stick within your spending limit? Will you need to adjust your holiday spending budget for next year based on how you are tracking this year? Do you need to set expectations about holiday gifts for loved ones?
Financial literacy will help you achieve your financial goals while building wealth and it must start with the foundational skills! We hope that you end 2023 with the financial skills and financial literacy to continue to improve your life. Remember that a dollar saved is worth more than a dollar earned!
Visit CPABC's personal finance articles in our newsroom, as well as our FinLit page for more resources.
---
Nelson Soh, CPA, CA is a TEDx Speaker, best-selling author of Life Literacy and the 100 Day Money Mindset Journal. Nelson is also the co-founder of FSQ Consulting, a business consulting firm, and one of CPA Financial Literacy Program volunteers. You can follow Nelson on LinkedIn, Tik Tok, or Instagram to learn more about financial and life literacy.