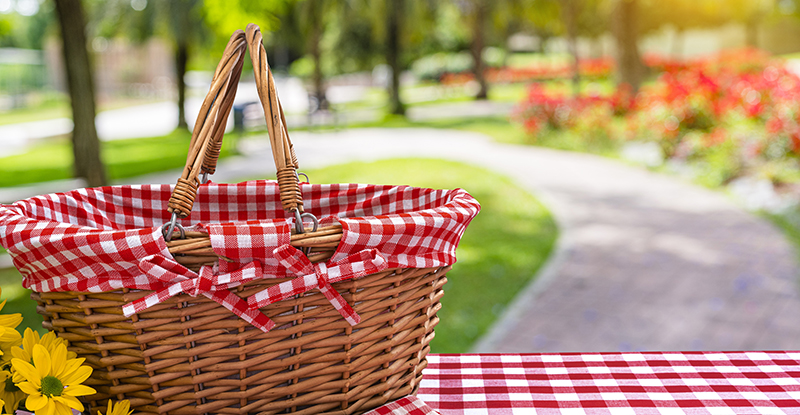 Photo credit: fcafotodigital/iStock/Getty Images
I love summer. One of the great benefits of summer is all the in-season fresh fruits and vegetables that are available. The health benefits for body and brain are endless. But, which "summer foods" are the best for brain health? It turns out that there are six that can help us power through the day, and keep our brains sharp and healthy for life.
Remember, "The best and most efficient pharmacy is within your own system." ~ Robert C. Peale.
Here are six "super summer brain foods":
Lemons: This is probably the most versatile summery food. It goes with almost everything! We can squeeze lemons on salad, fish, chicken, soup, and it to water, or a smoothie, and the list goes on. Lemons add potassium to our systems which improves mood, and helps us think clearly.

Watermelon: It's hard to imagine anything better on a hot summer day than a fresh, juicy, cold piece of watermelon! Watermelon is a virtual warehouse of benefits for the brain. This mouth-watering treat is full of antioxidants and vitamins. The vitamin B6 in watermelon boosts our brain power and function. It's also hydrating which keeps the brain and nerves functioning properly.

Peaches: A great, healthy brain snack! Low in calories, and high in fiber, antioxidants, and folate. Peaches have a proven effect on the central cholinergic system, and they improve brain function tremendously. They are also high in Vitamin K which is good for the heart, and what's good for our hearts is good for our brains! Also of note, peaches are rich in caroteniods and beta carotenes that protect our eyes.

Blueberries: What would summer be without blueberries, a.k.a. "brain berries." Blueberries are one of the healthiest foods we can choose from. They are low in sugar and calories, and high in vitamins C and K. They also contain gallic acid which keeps stress in check, and maintains our brain health. Some scientists even believe they prevent memory loss. Put them in salad, smoothies, or just eat them fresh.

Kale: Kale is a brain superstar, and one of my favourites. It's loaded with antioxidants, vitamins A, C, E, and selenium, which are all essential for brain health.

Tomatoes: Our brains loves tomatoes. Low in fat and calories, and high in fiber. Tomatoes are a terrific snack choice. Tomatoes contain lycopene which keeps our cognitive health high. And they improve skin, bone, and eye health!
There are, of course, lots of other "summer brain foods" like cantaloupe, avocado, cherries, all field berries, and so on. Come up with your own list of favourites, and try to eat at least one per day. Remember, every bite counts. Your brain will thank you for many years to come!
Jim Rohn once said, "Take care of your body. It's the only place you have to live." The greatest wealth is health.
---
Terry Small, B.Ed., M.A., is a master teacher and Canada's leading learning skills specialist. He is the author of the Brain Bulletin with over 34,000 subscribers worldwide.
Originally published on Brain Bulletin.