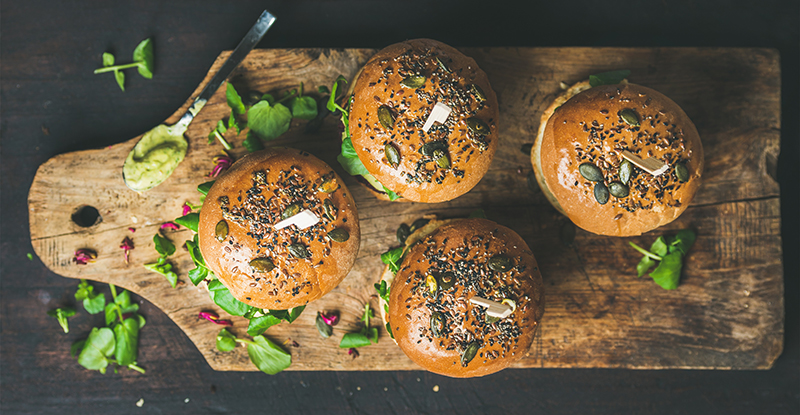 Photo credit: Foxys_forest_manufacture/iStock/Getty Images
Vancouver CPA Ali Cant left corporate accounting to grill up a fresh take on frozen foods with Coastie Craft Burgers.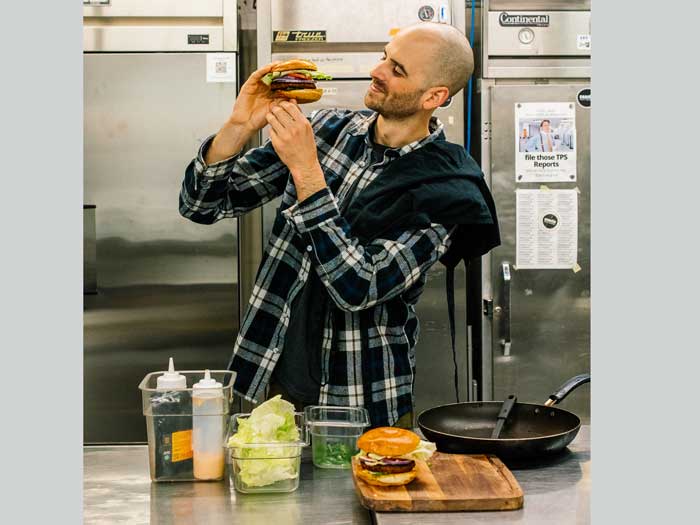 Ali Cant, CPA, CA, owner of Coastie Craft Burgers. Photo credit: Alana Paterson
What made you jump to this new career?
I'd spent eight years in the corporate world doing accounting, and had always wanted to be an entrepreneur. I was in my early thirties and life was moving along. I knew that if I didn't try something soon, I might not get the opportunity. I always wanted to start a business that was environmentally conscious. Eating plants is a good way to lower your carbon footprint.
Do you consider yourself a chef?
I'm not a chef. I'm just an accountant, and a guy who loves food. Every recipe I tried, I put into an Excel spreadsheet. I tracked iteration after iteration—there were over 20 per recipe.
How does Coastie Craft Burgers work exactly?
What we sell is burger dough that you defrost, scoop, form patties with and then cook. It's really fun because we've created a product that has so many iterations. We've got seven different SKUs now, and they're all completely different.
Did the pandemic affect your output?
We did bicycle delivery for almost two years. That's been probably about 30 per cent of our business, but not quite enough to really build and scale it.
Tell us some of your sustainability beliefs
I actually became vegan. I realized early on that to be a plant-based entrepreneur you need to walk the walk. If I'm not vegan, then what am I saying about my product's place in the world?
How did your CPA designation help you?
Accounting offered me a strong skill set that would be transferable across any business. Becoming a CPA helped me develop executive decision-making—the part of your brain that makes long-term decisions that aren't based on instant gratification. That ability to step back and think really sets CPAs apart from a lot of other professions.
Meet other inspiring CPAs
Read about the CPA ballerina who is a senior manager in a multinational investment and financial services firm and who advocates for EDI, as well as a CPA who founded a custom car artwork company that was featured on Dragon's Den.
---
Rob Csernyik is a freelance writer based in Saint John, N.B. His work has appeared in the Globe and Mail, The New Republic and Maclean's.

Originally published by CPA Canada's news site.