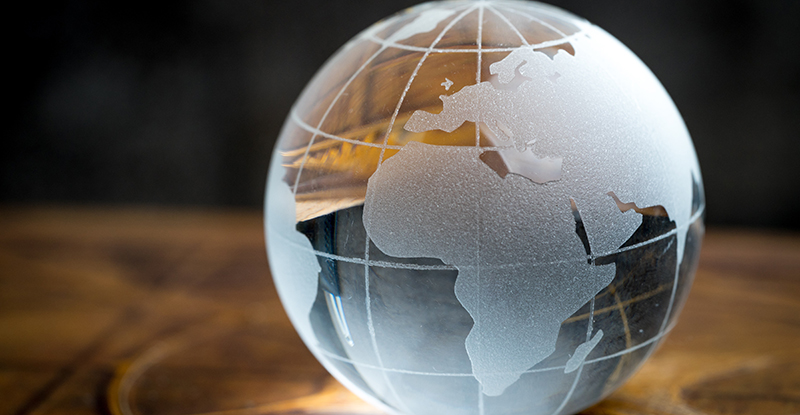 Photo credit: Nuthawut Somsuk/iStock/Getty Images
In this podcast episode, Lori Mathison, FCPA, FCGA, LLB, president and CEO of CPABC speaks with Purpose CPA founders, Chad Chang, CPA, CMA and Matthew Wong, CPA, CGA on how small public practice firms can incorporate ESG principles into their business and how they are helping small businesses do the same. Part of our ESG with Coffee Chats podcast series.
---
Over the past year, more and more businesses are recognizing ESG as fundamental to how they operate and as a way to create true value and opportunities. Many public practice firms, big or small, are starting to embrace ESG, incorporate it into their business models, and help their clients to do the same.
Recently, I spoke with the founders of Purpose CPA, Chad Chang, CPA, CMA and Matthew (Matt) Wong, CPA, CGA on how they've built their business around sustainability and consciousness, and are helping their clients to do good business while having an impact beyond the bottom line.
Can you tell us about your journey in founding Purpose CPA around ESG principles?
Matt: My first interaction with ESG was with my previous employer; we were looking at becoming an impact-based business and B Corp certification had come up. I was enamored by the idea of measuring and being certified as a business for good. This stuck with me and I wanted to explore it further.
Chad and I had known each other professionally for a number of years and shortly after I founded my own public practice firm in 2019, we started exploring where we could go with an impact-based business. We decided to work together to build Purpose CPA.
As we did, we realized how much we shared a common set of values and a mission – we wanted to make a positive impact on society through what we knew best, business and entrepreneurship. Over the past few years, we've learned that making an impact is a journey that's never complete. You're constantly pushing yourself to make a difference or you're challenging yourself or questioning yourself when you're not.
How are you helping your clients focus on sustainability and conscious business?
Matt: As CPAs, we can arm ourselves with knowledge on ESG. It's a huge emerging area and it encapsulates a lot. For us, we kept it simple. We studied up on the B Corp movement and the assessment itself. The framework and certification model were useful for us as small business owners and we felt that it was accessible for our small business clients as well.
Once you're learning about conscious business and learning how to make an impact, it's equally important to share that information widely and openly with others. It's also important to start making strategic decisions using B Corp frameworks and certifications.
Chad: It's important to have those conversations on financial sustainability first. As fellow small business owners, we know that businesses need to pay themselves, their families, and their employees before they can start to focus on impact.
Although we have the basic need of paying ourselves, above all we are in the role of being a trusted advisor to small business owners. And that's through rapport building and living the values of what we learned as public practitioners – delivering trusted advice, being reliable, and being consistent. It boils down to working with the business owners and the people around you, delivering quality results, and earning a reputation as a trusted advisor.
Why should public practitioners invest in ESG themselves?
Chad: If you think about the components of ESG, it is in every aspect of those we interact with. As practitioners, we have this ability to share in our clients' journeys with their employees, families, and their clients in their community. Beyond the altruism component of ESG there are also employment dynamics at play in our industry. Accounting is a great career. But it's a demanding profession and we all know that.
There are many bright new grads who are seeking employers that make a difference. So it's not only a necessity to help the greater community as well as the earth and the environment, but also for your organization to be seen as a beacon towards other people who are hearing about ESG, who are adopting ESG, and who want to be a part of an organization that truly values these principles.
Matt: When we first started Purpose CPA, Chad and I invested the time and energy to talk about the sort of impact that we want to have both in our business and in the greater community. Once a year we conduct an annual strategic planning session and impact is at the top of our agenda.
We look at impact as a department for us, and as a result, not only is it in our strategic planning and weekly meetings, it's also in every aspect of the business. Recently, we've concluded that impact for us isn't an end state, it is a journey of constant alignment and misalignment. Sometimes we feel great about the impact we're having and sometimes we wonder if we've made any difference, but we always believe it's better to try.
How did you establish your ESG framework?
Chad: It is all about starting off small. While we're not B Corp certified because there are financial constraints that prevent us from doing so, it remains an audacious goal for us. In the meantime, there are many valuable tools in the B Corp model that help us, in particular the B Impact Assessment – this tool provides us with a framework to examine areas where we're lacking and helps us set our goals.
We also use these tools to determine where we can make a difference and many initiatives have resulted from those discussions. For instance, we committed to donating up to 2.4% of our revenues to charitable causes. We started off by funding microfinance loans with kiva.org, becoming a certified Living Wage employer, and offsetting our carbon usage.
These actions show our commitment to a conscious business. And while these actions take a bit of time at the get go, they aren't difficult to pursue. By having a framework and identifying the areas where we can improve the most we are able to take effective actions towards our goals. And at the end of each year, we do a strategic meeting to assess our performance and establish goals for the following year.
What are some tips and resources for public practitioners and small businesses that are looking to integrate ESG into their business practice?
Matt: The best free tool is the B Impact Assessment tool we mentioned earlier. It can quickly help you figure out how you're doing. It's also important to start learning about impact. A very formative book for me was The Purpose Revolution, written by John Izzo and Jeff VanderWeilen. It provides quite a few tools, describes how to define an organization's mission, and supplies a good understanding purpose-driven companies.
Another tip is to surround yourself with other impact-oriented business leaders and get involved in the community. Vancouver has a very strong grassroots community for impact businesses. B Local Vancouver is the local Vancouver chapter for B Corps, and they host regular social and educational events. I have attended their B Corp Leadership Development Conference and was very inspired.
If you are looking for assistance with assessment, documentation, or implementation towards B Corp certification, there are vendors who can provide consulting-level services, including an organization called Decade Impact. With them, you can enroll in a one-to-one program or join a cohort-based program.
Listen to the full podcast episode to learn more.
---
Lori Mathison, FCPA, FCGA, LLB is the president and CEO for the Chartered Professional Accountants of British Columbia (CPABC). For more information on ESG, review our ESG newsroom content.