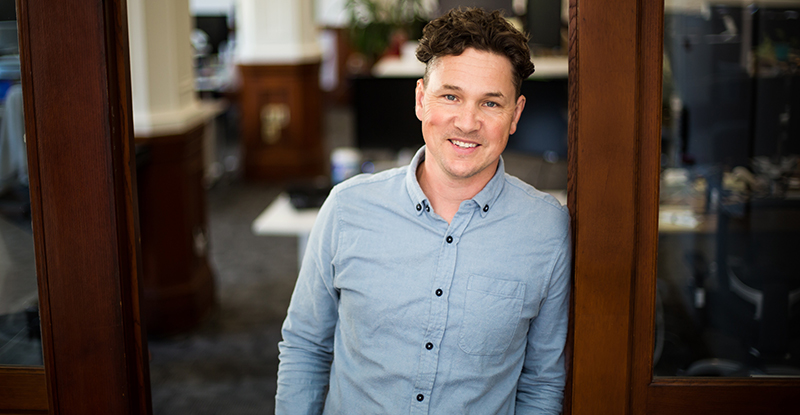 In our podcast episode, Julien Francois, CPA, CA, and CFO at STN Video, chats with CPABC's communications specialist, Vince Kanasoot, about his path to becoming a CPA and how he supports the innovative work being done at STN Video. Part of our Coffee Chats with CPABC podcast series.
---
This article is part of our CPA Disruptors series

"In our industry, two years is probably equivalent to a decade in most other industries. Things change really fast." - Julien Francois, CPA, CA, and CFO at STN Video
Julien Francois has always been adaptable to change – an attribute that has proven to be particularly beneficial to his role in helping his company, STN Video, navigate through COVID-19.

Julien attended McMaster University before moving out west to transfer to the University of British Columbia, where upon graduation he pursued his CPA designation and began his professional career at PwC. After five years at PwC, Julien ventured into the mining and natural resources industry. A few years later, after moving to Victoria to be closer to family, Julien made the switch to the locally-based STN Video in the role of CFO.

In the following years, STN Video, originally known as SendtoNews, has enjoyed accelerated growth and Julien has played a large role in helping scale the company and oversee new initiatives. We recently spoke to Julien about his career and the innovations STN Video has launched. You can listen to the complete interview in our podcast episode with him. Below are some of the highlights.

Can you describe what STN Video does?
STN Video and our technology is the hub between online publishers, content creators, and advertisers. Say you're a sports fan who wants to read about your local team's game from last night. So, you go to your local news site to get all the details. As you read an article recapping the game, you will see our video player above the article showing the top highlights.

Our proprietary AI-driven engine matches the most relevant video from our library of thousands of videos based on the article's content. Our technology also builds a playlist that consists of related videos, such as a post-game press conference with the team's coach, etc. that will play after the first video finishes. Having multiple contextually-relevant videos keeps the user on the page longer.

STN monetizes the video views for publishers through advertising. Advertising revenue is earned by playing a video ad before the main video starts. The end result is that publishers not only get high-quality video content that increases user engagement and time on page, but STN also pays the publisher for using our video player.

The example above is a sports example, of course, but our offering covers a broad spectrum from news and finance, to lifestyle and entertainment, etc.

Can you walk us through what a typical day at STN Video looks like for you?
My days always start out with a game plan and within minutes, perhaps from a phone call or a Slack message, all priorities may need to be reassessed. Deadlines and activities are always dynamic and wide ranging. I may go from reviewing recent financial results and KPI performance to negotiating agreements with prospective partners or building a model to evaluate the profitability of a new initiative.

The breadth of responsibilities that I have keeps things interesting. Each day, I also try to connect with my team members to see what support I can provide to help them achieve their objectives.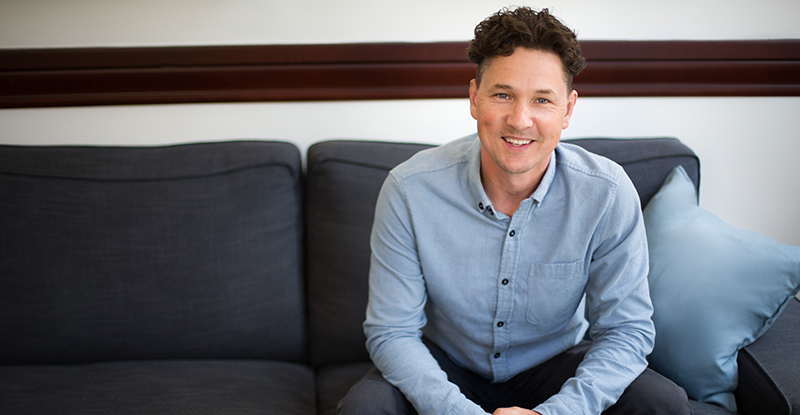 What are some ways in which STN Video's work was impacted by COVID-19, and how did the organization pivot?
We have always had an optional office policy due to our geographically diverse employee base and most of what we do is cloud-based, so we were used to working remotely before COVID-19. As a result, the impact of the pandemic on STN Video's day-to-day activities and employee communications was not as significant as it has been for others.

That said, from a business perspective, COVID-19 brought its fair share of challenges. One of our core content offerings is sports. Of course, all major sports went on a hiatus from April to July 2020, so we had to try a few innovative things to provide content during that period. We worked with leagues to produce content with themes like "Great Moments in Sports" or "This Day in Sports History" in lieu of current highlights.

On a larger scale, we had already started expanding our "Beyond Sports" category before the pandemic. This category comprises content like entertainment, lifestyle, finance, tech, news, etc. Although we had begun to move in this direction prior to COVID-19, the pandemic made us commit to our strategy much more quickly than we had envisioned. "Beyond sports" will be a big area of growth for us in the coming years.

As we enter this post-COVID era, what are some things STN Video is focusing on in the next couple of years?
In our industry, two years is probably equivalent to a decade in most other industries. Things change really fast. We are making continuous improvements to our platform and our technology, and there's a few features that we're really focused on right now.

For one, we've just released a recirculation tool that allows publishers to refer readers to other pages on their website. Our AI technology automatically sources trending videos and articles that the viewer may be interested in, based on the content they've been consuming. This increases engagement and the viewer's time on the publisher's site.

A lot of our publishers are newspaper sites in smaller cities and towns across North America. They have a need for hyperlocal content like local news, high school sports, weather, real estate, traffic, etc. National news stories that we get from our bigger content partners may not be as relevant for these publishers, whose audience comes to them for local stories. To fill this gap, we have developed an AI—powered solution that automatically generates hyperlocal video content based on local information and stories that appeal to the local audience.

What are some of your interests outside of work?
I have three young boys and they keep me very busy. Over the last few months, I've been spending a few days a week coaching two of my sons' basketball teams. It's been challenging in a really fulfilling way. It's great to see these kids develop and have fun especially given how tough last year was.

I've also taken up beekeeping the last couple of years. This is something I've always been interested in and finally a couple of years ago I decided to buy a hive and some bees, and go for it. Obviously, part of the appeal is honey – but for me, the more fascinating part is seeing how the colony operates. Each member has a role to play. There's an order to everything. It's interesting to witness the annual cycle of their lives. Bees are amazing creatures and it's been an amazing hobby so far.
---
Vince Kanasoot is a communications specialist with CPABC.