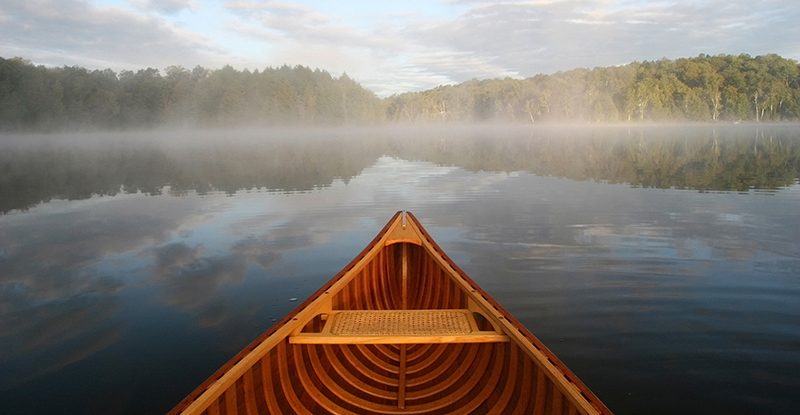 Photo credit: BrianLasenby/iStock/Getty Images
Three Indigenous CPAs share their career insights, the fulfillment they experience working within their communities and the impact of the designation
As we approach International Day of the World's Indigenous Peoples on August 9, we're shining a spotlight on three CPAs who are making impressive headway in their careers, not just as successful CPAs, but as important community leaders and mentors.
Meet the interviewees:
Kamana Bikadi, CPA, member of the Lil'wat Nation and a trust officer with First Nations Bank of Canada's wholly owned trust company, FNB Trust, and executive director of the Chief Joe Mathias British Columbia Aboriginal Scholarship Fund.
Clayton Norris, CPA, CMA, CAFM, MBA, ICD.D, member of the Cold Lake First Nations. He is the vice-president, Indigenous services, MNP Partner and current MNP board member.
Sydney Dressler, CPA, member of the North Slave Métis Alliance and a senior financial officer for Doig River First Nation.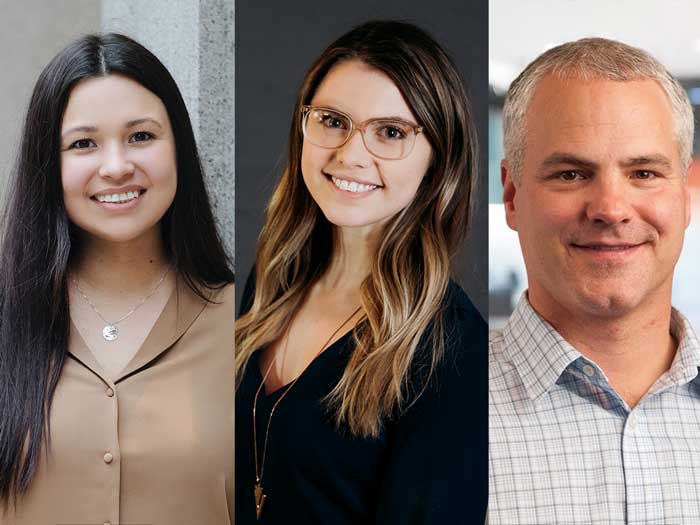 (From left to right) Kamana Bikadi, Sydney Dressler and Clayton Norris share their experiences as Indigenous CPAs (Images provided)
CPA Canada: What inspired you to become a CPA?
Kamana Bikadi (KB): Growing up in Mount Currie, B.C., there were not a lot of CPAs. But, during my internships at Deloitte Vancouver while I was working towards a business degree, I was working with and observing the CPAs do really inspiring work for their clients and community. I also had encouragement from colleagues to become a CPA because of the impact you can have.
Clayton Norris (CN): I joined MNP in 2005 with our consulting group and soon realized that being a CPA would provide a distinct advantage to offer better services to our clients. I came in with an MBA and the CPA rounded out my abilities.
Sydney Dressler (SD): I always liked working with numbers and organization. The idea to become a CPA first came when I was at a recruiting event at the University of Northern British Columbia, where I was a student when it piqued my interest.
CPA Canada: What challenges did you experience when you first began your career?
KB: The biggest hurdle was moving away from my family and community. As an Indigenous person, it's very important to be surrounded by my people. That was the hardest part, as well as getting used to living in a city.
The fight is difficult when you've grown up in a smaller community to get out and get educated because of systemic hurdles. Having done that, I feel a pull to help other Indigenous people navigate certain paths and systems. I'm now working closely with clients to do exactly that, from a bigger picture, when supporting them on setting up their community trusts arising from various settlements, revenues and specific claims.
CN: Taking the prior experience of my MBA and applying it to the new knowledge of the CPA and then carrying that forward. Then, the challenge was getting the practical and real-world experience to keep moving forward.
SD: I was never just a full-time student. I worked three jobs when I was in university. Then came the challenge of working those solid 10-hour days in public practice and having to go home and do schoolwork for another two-to-three hours. The CPA program was a challenge, but I persevered.
CPA Canada: How has your indigenous heritage influenced your career?
KB: My heritage has deeply influenced my career from the beginning. I have always wanted to work within the Indigenous community. Even when I was doing audits at Deloitte Vancouver, I would request to be staffed on the Indigenous client engagements. Later, I was in Deloitte's Indigenous trust practice.
Now, I'm with the First Nations Bank of Canada, which is Indigenous owned and operated. Our clients are 100 per cent Indigenous in the trust practice, but I'm also surrounded by many like-minded and wonderful colleagues and peers who are Indigenous.
CN: My whole professional life, I've worked with Indigenous nations. Prior to joining MNP, I was with a major Canadian financial institution where I was doing Indigenous business, which then led me to MNP and our Indigenous services.
My heritage is diverse, which has allowed me to respect and appreciate different perspectives. As a CPA, we have a great opportunity to make a difference in improving and growing Indigenous nation government operations, businesses and capacity development.
SD: For my last few years of school, the North Slave Métis Alliance paid my tuition. Through their support, I always knew I wanted to get back and work with Indigenous communities.
When I was with MNP, I was part of their Indigenous niche. I got to work with a lot of nations and be a part of a lot of cool projects. Then I started working doing audits. I was the auditor for Doig River First Nation and then they offered me a job.
CPA Canada: How do you see the profession changing in terms of representation and inclusion?
KB: I'm being approached a lot more. The awareness is growing, especially given what happened last summer with the news on the residential schools. There are a lot more people asking questions and wanting to learn, which is important.
CN: Within our profession, there remains a significant gap in the number of Indigenous CPAs in Canada. We need to continue to support and mentor students to become the next generation of CPAs. Especially when it comes to First Nation, Métis and Inuit students, it's about getting out early, starting from junior high, to promote how the CPA skills and knowledge can support development and enhance opportunities within Indigenous nations across the country.
As CPAs, we need to support mentorship. I'm part of a new group called the Indigenous Leadership Circle. It's meant to support and mentor the next generation of Indigenous leaders.
SD: The CPA is such a structured program that, the more I've worked with and been entrenched in Indigenous culture, I have seen that there's still that deep mistrust for anything rooted in policy and the influence of anything government.
I think there are a lot of barriers that need to be broken for Indigenous people to want to work in the profession and understand its value. The AFOA partnership with CPA Canada is a good step in the right direction, but I don't think a lot of people know about it.
CPA Canada: What are the most important lessons you have learned as a CPA?
KB: Have patience and have an open mind because not everybody has had the same journey. I don't project my experiences onto anybody else.
CN: The day-to-day knowledge that a CPA would use in bookkeeping or accounting applies all the way to the strategy of how best to understand the practical realities of operating a First Nation business or running a First Nation government, and then applying it to the long-term strategy of the nation.
It captures all those things you learn as a CPA. Another important thing is to never stop learning. There's always something you can better understand and specialty areas you can provide to your clients or communities.
SD: What I've learned the most is how much the program teaches you to be well-rounded. It teaches you management skills and problem-solving skills that are outside actual accounting problems. It's hard work, but it's worth it.
Find out more
Learn about the importance of personal connections for Indigenous female entrepreneurs, how a CPA mentorship program is available for Indigenous high school students and everything prospective CPAs need to know about the many paths they can take.
Plus, CPA Canada offers an Introduction to Indigenous Peoples' cultures. This brief on-demand course provides insights into the history and economies of First Nations, Métis and Inuit peoples, and the last impact of colonialism from an Indigenous perspective.
---
Michelle Singerman is a Toronto-based writer and digital content creator who began her career in local news reporting more than a decade ago. Michelle has been with CPA Canada since 2013.
Originally published by CPA Canada's news site.