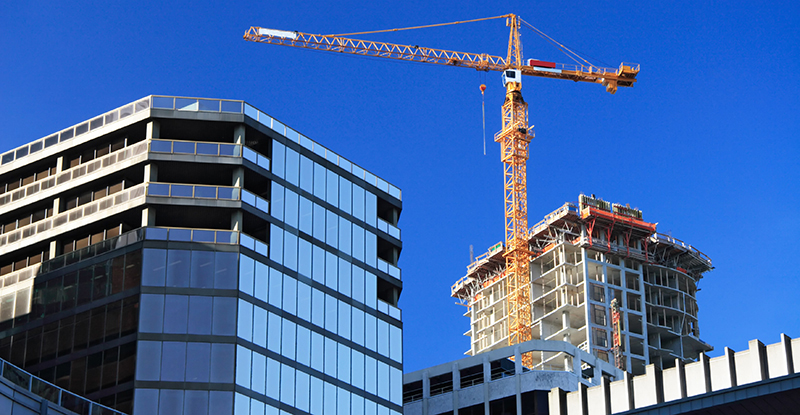 Photo credit: vkyryl/iStock/Getty Images
In the lead up to 2020, Southwest B.C. experienced record levels of housing construction activity, private investment, and business activity. That rapidly reversed course when the COVID-19 pandemic hit the region just over a year ago, as social interaction, office work, tourism, and international migration the region relies on for economic growth all steeply declined.

The clearest sign of the economic disruption was in the large number of businesses that closed their doors. At the low point in May 2020, a total of 9,365 fewer businesses were operating in Greater Vancouver compared to May 2019, a decline of 11.1 per cent.

Thankfully, for many this was temporary, and by November 2020 nearly 5,800 businesses were back in operation. However, that still represented a 4.2 per cent annual decline and the rate of growth has slowed since the economy began reopening during summer 2020.

Another area of concern is the region's hot housing market. Even as strong demand drove housing prices up in 2020 to levels not seen since 2016-17, the growth of future supply slowed. The number of new housing units that began construction in Southwest B.C. fell by 6,797 units in 2020 compared to 2019, representing a 21.7 per cent decline. The region's increase in demand for housing, coupled with a reduction in growth of supply, poses renewed challenges for housing affordability going forward.

Non-residential investment also decreased in 2020 across the region. In total, spending on private non-residential construction stood at $3.3 billion in 2020 across Greater Vancouver, a decline of $415.8 million from 2019. This was entirely concentrated in investment in commercial construction, further augmenting the challenge businesses will face going forward in the region.

However, amidst the turbulence, there were some promising investment trends. In particular, the region has a strong inventory of major infrastructure and development projects, which bodes well for the future. The forecasted capital cost of all major projects (those with a capital cost over $20 million) in Southwest B.C. was $84.5 billion in Q3 2020, a 14.4 per cent increase over Q3 2019.

These projects are a mix of both major infrastructure and private projects. Several began construction in 2020, including the Expo and Millennium SkyTrain expansion ($1.5 billion), Oakridge Centre Redevelopment ($1.5 billion), and the Pattullo Bridge Replacement ($1.4 billion).

There are also mega projects slated to begin construction in 2021, including the Lougheed Town Centre ($7.0 billion), Senakw Housing Project ($3.0 billion), and the Broadway Subway Project ($2.8 billion). These projects are expected to bring significant economic activity to the region, including thousands of indirect and direct jobs.

While the situation remains precarious today, the worst may be behind us. The levels of business activity, housing starts, and employment have seen strong growth since spring 2020. However, given the significant economic damage incurred, it will be critical to continue to attract investors and businesses by highlighting our strong economic fundamentals and the fact that Southwest B.C. is a safe place to allocate capital.

By attracting more private capital and making smart infrastructure investments, we have an opportunity to improve housing affordability, connect our communities, support local businesses, and help return the region to the enviable position as a leader of Canadian economic growth.

These findings are an update from the CPABC's report BC Check-Up: Invest, which highlighted investment trends across the province in 2020.
---
Lori Mathison, FCPA, FCGA, LLB, is the president and CEO of the Chartered Professional Accountants of British Columbia (CPABC).