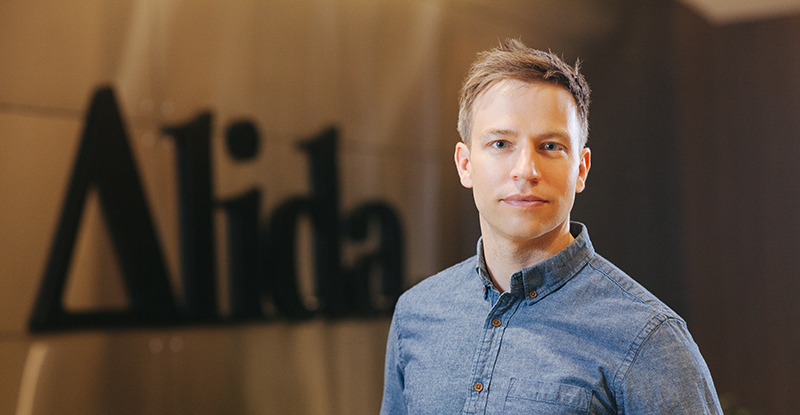 Photo credit: Bobo Zhao Photography
In our podcast episode, Jeff Wasyliw, CPA, CA, VP of finance and operations at Alida, chats with Vince Kanasoot, communications specialist at CPABC, about his career and how he helps lead a fast-growing tech company operating worldwide. Part of our Coffee Chats with CPABC podcast series.
---
This article is part of our CPA Disruptors series
Understanding your customer's desires and preferences is key to reaching new clients and strengthening existing relationships. But in our highly-digitalized world, unlocking value from seemingly endless big data is challenging. Alida, previously known as Vision Critical, is a Canadian company that helps brands worldwide tap into actionable customer insight.
"As a company, we believe customers are the ultimate source of truth and the best business decisions are made with the customer and not for them," says Jeff Wasyliw, CPA, CA, vice president of finance and operations at Alida.
Equipped with a Bachelor of Commerce in Finance and Accounting from UBC, and over eight years working for KPMG – including two years at the Geneva office in Switzerland – Jeff brought solid financial and decision-making acumen with him when he joined Alida, then known as Vision Critical, in 2016.
CPABC recently caught up with Jeff to hear how he supports the growth of Alida, and to learn more about the organization's innovations.
Can you provide a high-level overview of what you do at Alida?
My role at Alida is very dynamic, and to a degree it feels like no two days are the same – which I absolutely love. My core responsibilities include treasury management, overseeing accounting operations, and contributing to the overall finance strategy.
But given how Alida is such a fast-paced environment, I'm constantly being challenged with various ad hoc responsibilities, whether it's supporting a complex transaction, negotiating, and executing financing agreements, or supporting new system implementations.
I'm also really big on process optimization and automation, and there's definitely a portion of my time that goes into identifying and removing process redundancies, as well as ensuring that our core finance and accounting processes are being carried out in the most efficient way.
Alida is growing and will continue to do so, so it's important that we have the necessary financial structure and processes in place to support the business and its growth objectives.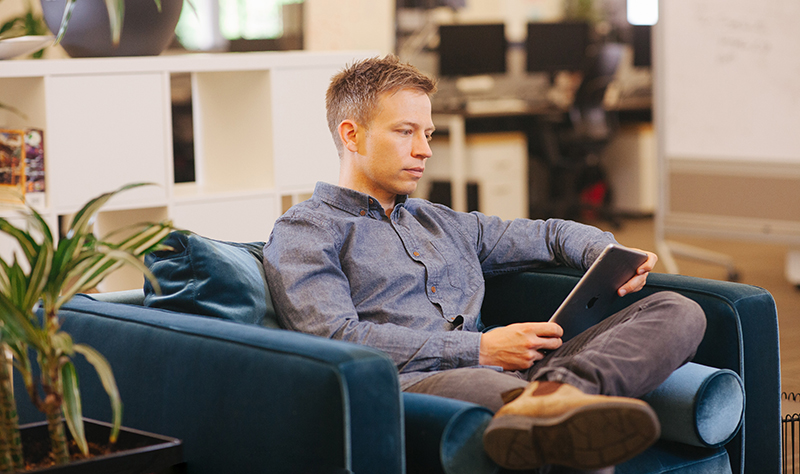 Photo credit: Bobo Zhao Photography
What's one interesting consumer trend that Alida helped uncover for a client that proved to be extremely valuable?
To help one of our clients, Fossil Group, continually develop products across all its brands, we helped build an insight community with 18,000 individuals across five countries. Since the panel began in 2017, we've completed over 100 studies to inform product innovation, customer experience, and marketing effectiveness.
This community also helped Fossil Group keep a pulse on its customers during COVID-19, including understanding their expectations for the brand during this time. This feedback led to the discovery and early adoption of curbside pickup as an ideal channel for delivering products to customers.
Fossil Group was able to identify this trend well before their competitors and quickly pivoted to providing a safer shopping experience for customers.
How else did COVID-19 shift the type of projects that Alida was working on, both externally and internally?
COVID-19 made two things very apparent early on: First, customer experience became more important than ever; and second, employee and corporate culture is vital.
Since we have a leadership team that encourages all our employees to be creative, innovative, and make a difference not only for our organization, but also for our communities, our projects shifted in a way that addressed the heightened importance of customer experience, but also reflected our strong corporate culture and desire to use our creativity and innovation to help communities.
For example, four employees based in Toronto identified an opportunity to help their community by developing a vaccine finder app. With the frequent changes to vaccine eligibility criteria and overwhelming amount of vaccine information online, Toronto residents were having difficulty navigating through all the noise.
The vaccine finder app provided Toronto residents with a simple tool to easily access the most updated information applicable to them. Within the first two weeks of the site's launch in April, over 63,000 Torontonians had used the app to help get themselves vaccinated.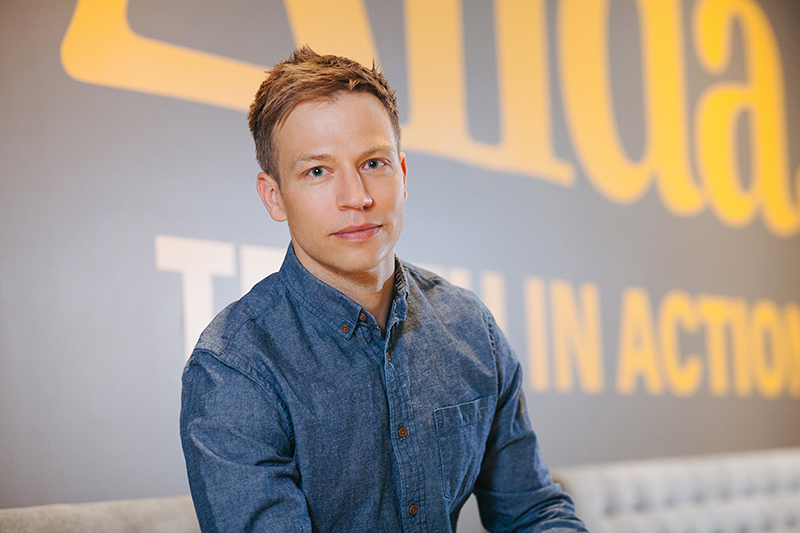 Photo credit: Bobo Zhao Photography
How do you describe your leadership style?
As a leader, I always ensure I'm operating with honesty, transparency, and respect. I don't believe there's any one-size-fits-all approach; different people respond better to different styles of leadership. I try to be aware of what my team members respond to and make adjustments accordingly.
That being said, there are some things that are always consistent in my leadership, including open and ongoing communication. I'm a huge fan of one-on-one and team meetings. Transparency is key to me, and I like to ensure my team understands the priorities and vision of the business so they have the context required to understand why we focus on certain areas.
Further, I always try to act with humility. I have the self-confidence and self-awareness as a leader to recognize that I don't always have the answers. I always respect and value the opinions of others, without feeling threatened. And I always give credit where credit is due.
Feedback is also very important to me. I always try to foster an environment where my team feels comfortable providing me with feedback – good or bad; and that they're comfortable and receptive to the same.
What are some of your interests outside of work?
I'm definitely focused on family and maintaining a healthy and active lifestyle. I have an amazing wife and three young children, and I love spending as much time as possible with them.
My wife and I are an amazing team. We're both senior-level finance professionals and share the duties at home. We spend a lot of the time in the kitchen cooking and experimenting. We also love spending time with friends and we're both travel junkies.
We like to get our kids outdoors as much as possible, and ensure we're exposing them to new activities and challenges. As for myself, I keep a very rigorous weekly fitness regime, including CrossFit and mountain biking. I also love snowboarding and surfing, whenever I get the chance.
---
Vince Kanasoot is a communications specialist with CPABC.