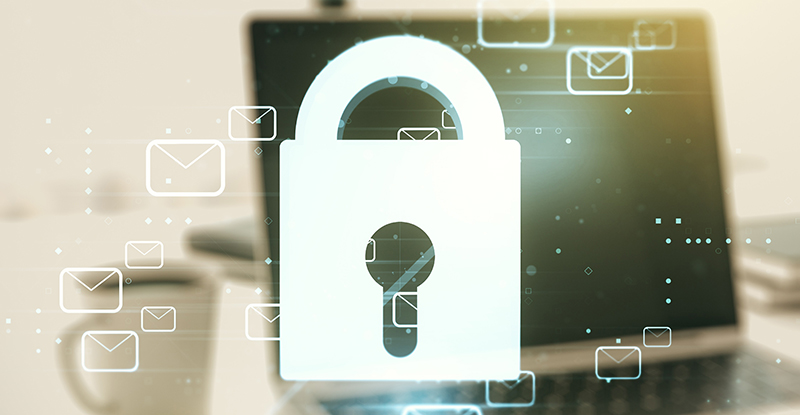 Photo credit: Igor Kutyaev/iStock/Getty Images
The onset of COVID-19 sent cybersecurity needs spinning in new directions. Prior to the pandemic, many organizations had already been ramping up cybersecurity practices, given the rise in cyberattack occurrences. But the pandemic caused organizations to revamp their digital operations in ways that were unforeseen – at least on the scale that was required – as the shift to remote working and increased online business interactions transformed organizational digital operations into an entirely new playing field. And with this transformation came new and increased cybersecurity threats.

For example, in an article by IT World Canada, Ivan Orsanic, regional vice-president and country manager, Palo Alto Networks, indicated that the sudden move by organizations to facilitate remote working has also likely exposed them to possible security vulnerabilities.
"Hackers have already begun to seek out new weaknesses they can exploit to compromise corporate networks — whether it be a failure to implement basic security safeguards or improperly configured cloud infrastructure," Orsanic stated in the article.

And while the pandemic has seen the widespread launch of game-changing innovations such as the use of digital ID to make in-person processes more COVID-safe, such as expediting and reducing human contact at employee check-in stations, and accessing healthcare services online, there are inevitably additional cybersecurity safeguards that need to be looked at on an ongoing basis.

BC AWARE CAMPAIGN, an annual series of cybersecurity events aimed at helping BC organizations advance and update their cybersecurity practices, has adapted this year to meet the current situation. Traditionally held every January, BC AWARE CAMPAIGN will now run May 5-7 under the new name, Vancouver International Privacy & Security Summit (VIPSS), and will be delivered virtually.

VIPSS will be led from a professional studio and will offer sessions on current cybersecurity and privacy-related trends, issues, and measures that can be deployed globally. Because of the conference's virtual delivery, individuals, and organizations from around the world are able to participate, and attendees will be able to access session presentations post-event. Additionally, attendees will have opportunities to network with other professionals from across various industries and sectors on a global scale.

Along with ISACA Vancouver and CIO Association of Canada, CPABC has long collaborated in the BC AWARE CAMPAIGN. This year, CPABC members can continue to receive a 15% discount on registration by using the coupon code CPABC15. Visit the VIPSS page for further information and to register.

If you're a Vancouver CPABC member interested in staying informed on technology topics, consider joining the CPABC Vancouver Technology Forum. This forum is member driven and meets on a regular basis throughout the year to discuss various technology issues. Visit the Member Forums site to learn out more.
---
Vince Kanasoot is a communications specialist with CPABC.