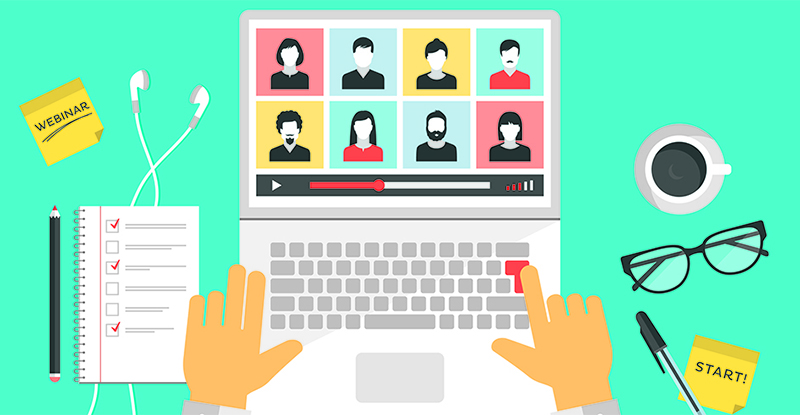 Photo credit: miakievy/iStock/Getty Images
With thousands of employees across the country now working remotely for the first time, many are adapting to change and establishing new daily routines.
For those tasked with leading a team, this new frontier poises a host of challenges and opportunities such as: how to facilitate communication, share information, create achievable work plans, provide staff with access to technology, as well as facilitating socialization and emotional support to name a few.
How are you leading your team remotely?
In connecting with our clients and candidates across the country, we noticed common themes on how leaders are addressing this challenge.
Here are our top five tips for leading a remote team.
Top five tips for leading a remote team
Create a team vision:

Acknowledge the disruption and create a safe space for your team to share thoughts and feelings.
Collectively discuss expectations, determine the needs of your team, and identify potential obstacles to success.
Activate your internal coalition of supporters to acquire the resources and tools your team needs to be successful.

Leverage technology:

Leverage online platforms for virtual team meetings, one on one meetings, and social activities such as: Skype, FaceTime, Zoom, WebEx, WhatsApp, Messenger etc.

Continue to build relationships and establish trust:

Leverage technology and maintain your team's routines.
Continue with regularly scheduled one on one conversations and team meetings.
Create online shared documents to track commitments and establish a culture of accountability.

Take the water cooler conversation online:

Encourage social interaction by establishing online chat groups on platforms such as: WhatsApp, Instagram direct message, Snapchat etc.
Provide your team with a forum for sharing pictures of children, pets etc. and keep the watercooler conversation going.

Organize online social events:

Set aside time for informal team connection and conversation using an online platform (Skype, WebEx, Zoom etc.).
What is your experience? What are you doing differently to manage your team remotely?
Arguably, the one skill leaders must possess is the ability to get others to agree with them. Knowing how to get people to accept your point of view, while seeing themselves as winners, is crucial to success. Learn more about CPABC's Optimal Negotiator program, part of CPABC's executive program offerings. The next session will be held November 17-10 in Vancouver. Register by September 17 for early bird pricing.
Related articles
---
Author
Ann Wicks, CPA, CMA, is a Principal with Robert Half Executive Search helping companies build superior leadership teams focused on C-level and senior roles in finance, accounting, audit, compliance, and risk in markets across Canada.
Originally published by Ann Wicks on LinkedIn