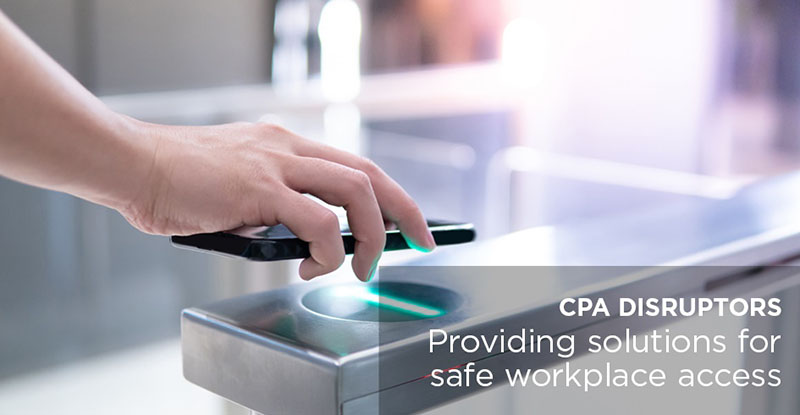 Photo credit: Zephyr18/iStock/Getty Images
As the global economy reopens in the wake of unprecedented business closures due to COVID-19, "new normals" are developing in all aspects of our daily routines. Traction Guest, a Burnaby-based visitor management system (VMS) company, has been at the forefront of facilitating the safe and efficient return to workplaces. Bob Wang, CPA, CA, vice-president of finance, discusses how the pandemic accelerated solutions that Traction Guest had already been working on pre-pandemic.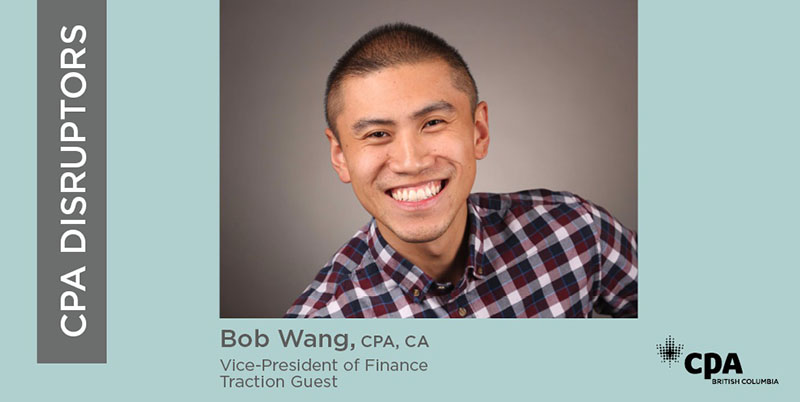 Pre-pandemic employee and visitor experience
Founded in 2016, Traction Guest has been helping a diverse range of workplaces manage the traffic of both employees and visitors. Tractions Guest's technology has allowed site administrators at organizations to grant access to select areas of workplaces to both employees and visitors, with time restrictions whenever necessary. Bar codes on employee access cards or visitor passes were scanned at point-of-entries.
While this type of visitor management provided efficiency and security to organizations, it still involved some form of shared human contact. Despite being pre-screened and approved by a site administrator through Traction's Dynamic Registration Portal, visitors would still need to physically sign-in and out at a shared device, usually in the business' reception area or lobby. If the process involved the visitor to print-out and wear a visitor's badge, the amount of physical touchpoints increased.
The new post-pandemic reality
As businesses physically begin to reopen their offices after worldwide quarantines and lockdowns, limiting physical contact to meet new workplace health regulations is top-of-mind everywhere.
"Before the pandemic, employee and visitor management was a topic of interest but not a necessity. COVID-19 has completely changed that. Now, it's about safety first, followed by convenience," explains Bob.
With safety in mind, Traction Guest has found a way to eliminate physical touchpoints altogether in its VMS. The company's ZeroTouch contactless screening system allows for touchless sign-in and sign-out, while also providing the same employee and visitor access point permissions as before the pandemic.
How ZeroTouch works
Employees and visitors complete a pre-screening ahead of time on a mobile device, answering questions about recent places traveled to, and health-related issues such as symptoms and body temperature.
If an individual meets the set criteria, a QR code confirmation is emailed to them. Any additional safety information (i.e. requirements for PPE such as masks and gloves during the upcoming visit) is also provided.
When the individual arrives at the worksite, they gain entry by scanning the QR code on their mobile phone. The individual will use the same QR code during their time at the worksite to access pre-approved areas.
Since QR codes are emailed to individuals, there is no need to download a separate app, which helps streamline the process. The scan-and-enter system also reduces long line-ups of individuals waiting to enter a worksite, as no physical interaction is required.
Additionally, the system provides a way for businesses to keep a detailed record of entries, as well as proof that the organization followed due diligence in pre-screening employees and visitors to meet health and safety protocols.
Related articles
Fitting into the new puzzle
Traction Guest had already been working on ZeroTouch prior to the onset of COVID-19, but the pandemic accelerated the roll-out of the system. And with the increased safety protocols and health regulations now required from organizations, ZeroTouch fills a large piece of the puzzle.
"As a finance leader of Traction Guest, my role in developing ZeroTouch has been to ensure we have enough runway to develop, market, and sell this critical feature amidst uncertain economic conditions," explains Bob. "The pandemic hasn't been easy on Traction Guest, but my role is to help the organization stay resilient – balancing the need to extend runway while investing in mission-critical, life-saving capabilities that resonate with our customers."
Recognizing the benefits of ZeroTouch, Salesforce has partnered with Traction Guest in its new initiative, Work.com. The service is an ecosystem of technologies helping businesses to reopen and bring individuals back into the office safely and efficiently. Traction Guest's ZeroTouch system is being used for Work.com's VMS.
"The business world is shifting to a security-minded, invite-first culture. Gone are the days of visiting an office or facility without having an appointment. Visitors must also now follow mandated health, safety, and security precautions," says Bob.
Onwards and upwards
With the situation the world now finds itself in, the appetite for touchless employee and customer experiences is larger than ever. Traction Guest is preparing itself for a busy road ahead – one that it plans on facing in a new physical location.
"We're excited about the new office we've been designing for our team's headquarters. In the coming months, we will be moving into this new space which has been designed with safety and security in mind, based on new COVID-19 workplace guidelines," says Bob. "And of course, our new headquarters will integrate ZeroTouch technology for a fully contactless sign-in process for employees and visitors."
Read more profiles on CPAs who are leading innovative BC-based companies that are disrupting the traditional business landscape, including pivotting its business strategies in the face of COVID-19.
---
Vince Kanasoot is a communications specialist with the Chartered Professional Accountants of BC.