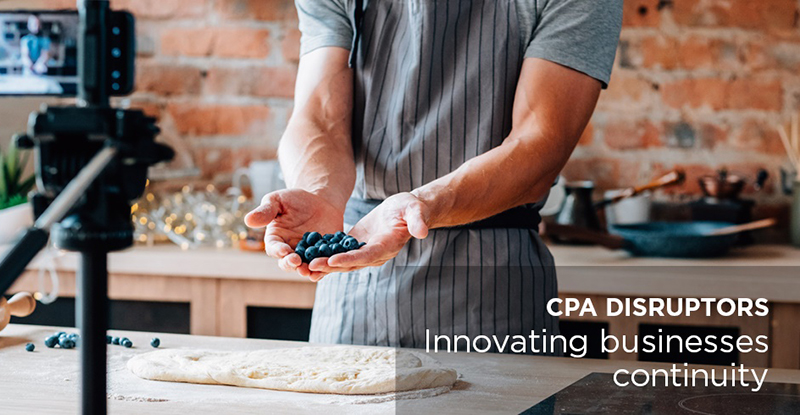 Photo credit: golubovy/iStock/Getty Images
When the COVID-19 pandemic began to peak across the world in early March, the world's population went into their homes and stayed there. As a result, our reliance on digital communications reached an all-time high. This placed Thinkific, a Vancouver-based online learning platform, in an interesting position.
Given the nature of its work, Thinkific's business increased during this time as organizations looked toward taking their operations online. Thinkific also recognized it was in a position to help the government, public health organizations, and businesses manage with resources that were severely impacted by stringent containment measures. Zuzanna Wasyliw, CPA, CA, and director of finance at Thinkific, explains how the company pivoted its business operations to lend a helping hand.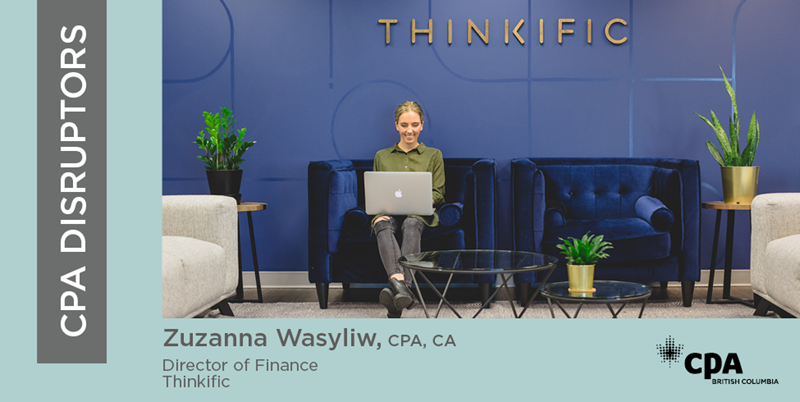 Zuzanna Wasyliw, CPA, CA, director of finance at Thinkific. Photo credit: Wink Photography
The evolution of online learning during COVID-19
When Thinkific launched in 2012, it was a first-mover in providing a platform for entrepreneurs to share their expertise with their audience. Up until then, online learning had been widely used for employee training, as well as in the original educational sector. Thinkific emerged and allowed experts in diverse areas to create businesses or add to their existing businesses by making it possible to teach audiences virtually.
Today, Thinkific's clients include former NFL player Lewis Howes and social media application companies like Hootsuite and Later, and you can now find users teaching everything from self-empowerment and social media management to ukulele lessons and speed reading techniques.
The COVID-19 pandemic emphasized the importance of having digital platforms to effectively communicate information. In response to this need, Thinkific offered free use of its online learning platform to government agencies and non-profit organizations in the public health sector. For schools and conferences affected by COVID-19, Thinkific offered its advanced support services at no additional cost.
Supporting entrepreneurs
Thinkific recognized that during this time period, more organizations would be looking to launch online learning sites as they pivoted their businesses. For example, the owner of a local yoga studio would have to find a way to continue despite having to shut their doors — and this could mean making their classes available virtually.
An additional benefit to transitioning online is that many organizations that once only served local students have now made their content available to audiences around the world, thereby opening themselves up to new potential clients. Even when the world returns to a "new normal", organizations may still choose to continue the online aspects of their businesses.
Thinkific also recognized that many business owners, particularly here in BC where most businesses are small businesses, may lack the funds and technical knowledge to swiftly transition online.
"To help support entrepreneurs and small businesses who were moving their businesses online, we launched the $1 Million Entrepreneur Growth Fund," says Zuzanna. "Through this fund, we have been matching eligible entrepreneurs who need help creating an online course with mentors to guide them through the process, and fully funding these services."
To add an additional $100,000 of funding to the $1 Million Entrepreneur Growth Fund, Thinkific also launched its #togetherpreneur social media campaign, where Thinkific responds to audience engagement such as likes, shares, and tagging of entrepreneurs by adding further contributions to the fund.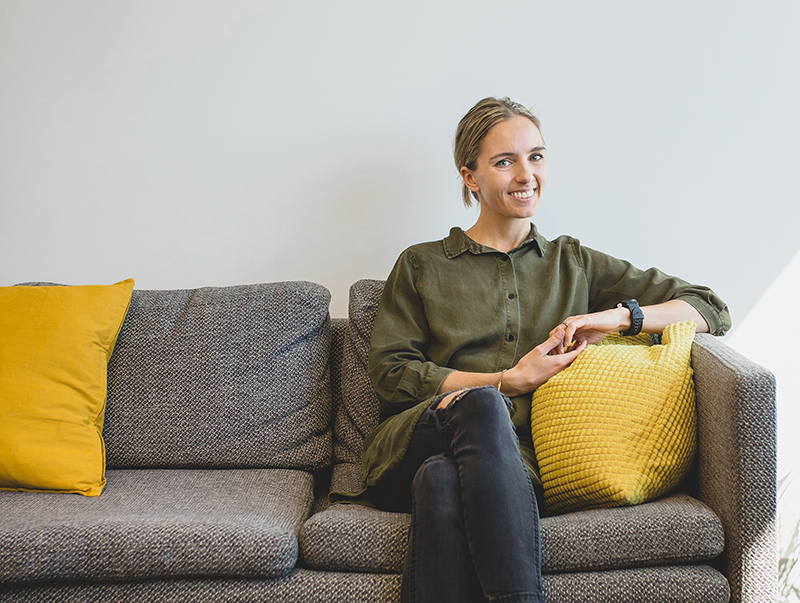 Photo credit: Wink Photography
Remote working for employees
As for internal operations, like many other companies, Thinkific transitioned its team to a remote working policy in March. Zuzanna shares that the company already had a flexible work environment, with team members working from home regularly even before COVID-19. However, a company-wide shift to remote working full-time required careful planning that called for input from all team members.
"As we made this transition, we involved everyone on our team to gather tips and best practices. Recognizing that this has been a time of transition, we made sure that we were accommodating our team members, whether it was through adjusting working hours, encouraging our team to take additional breaks throughout the day, or reducing the number of hours worked in a day," she says. "Our team was also encouraged to over-communicate, and this was true throughout the company, with our leadership team sharing regular updates about strategies and company health."

Zuzanna adds, "Our People and Culture team has put a lot of effort into making sure that everyone had what they needed, from desks and chairs to monitors and even desk plants. The feedback from the team has been positive and we've seen our team members come together to support each other as well!"
With the shift to remote working, Thinkific further supported employees and empowered them to take care of their physical and mental health by offering an additional $500 top-up to employee personal spending accounts, which can be used towards things like exercise equipment and healthy meals.
Looking to the future
Zuzanna says that the success Thinkific has seen with remote working will likely mean they will add more flexibility to its work culture when things return to the "new normal". As many other business leaders will echo, though, it's too soon to pinpoint when that will be exactly.
No matter how things might develop, Zuzanna believes that Thinkific will continue to respond the way it has been – by staying cognizant to its stakeholders' needs and adapting its operations to meet those demands. The agility with how Thinkific quickly adapted to the new environment brought on by COVID-19 reinforces the value of this attunement.
"So much of our success as a company comes from listening to our customers and our team," says Zuzanna. "As the world continues to see changes, during COVID-19 and beyond, it's something we'll continue to do."
---
Vince Kanasoot is a communications specialist for the Chartered Professional Accountants of BC.