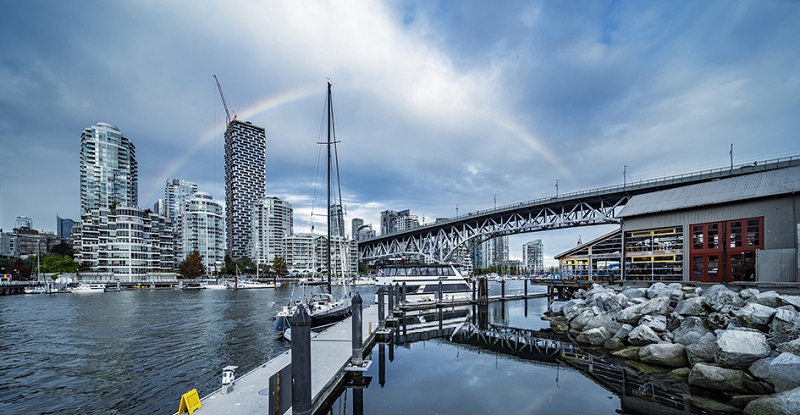 Photo credit: chinaface/iStock/Getty Images
In early March the COVID-19 outbreak was gaining momentum, but life was going on as normal and it was business as usual. By mid-March, that normalcy shifted rapidly as concerted efforts to contain the global pandemic began. Since then, extensive physical distancing measures, including the closure of most non-essential services, have changed our lives and greatly impacted B.C.'s economy.
As an essential service, the accounting profession is here to help businesses and individuals navigate through these challenging times. Chartered Professional Accountants (CPAs) provide certainty in uncertain times and advise business on how to maintain liquidity, manage payrolls, and access government support.
The federal and provincial governments have announced an unprecedented amount of support programs that are critical to the economic recovery of the country. The much needed relief is being delivered through loans, tax deferrals, wage subsidies, rent assistance, tax reductions, and direct payments.
The process for accessing programs can be complicated. Further, the benefits, application processes, requirements, and timing of these benefits are rapidly evolving, adding another layer of complexity.
Whether working in public practice or industry, CPAs navigate complexity. They are working diligently to understand the various programs, and how their clients and employers can take advantage of the support that is available to get through this crisis, and come out the other side. And to help connect policy with the realities on the ground, the CPA profession has been working closely with government to provide advice on how best to design these programs.
Looking at the most recent data, the importance of successfully mitigating the economic fallout from the containment stage is clear. March employment data, the first to show the effects of physical distancing, is worrying. The B.C. economy shed 132,000 jobs compared to February, resulting in the unemployment rate jumping to 7.2 per cent from 5.0 per cent. This is expected to be just the start of job losses.
Further, a recent survey by the B.C. Chamber of Commerce of over 2,000 businesses across the province found nearly half of the respondents had laid off staff, reduced hours, and/or closed temporarily.
To lessen the long-term economic damage, it is crucial to get the necessary financial support to individuals and businesses as quickly as possible. Programs need to be accessible, streamlined, and comprehensive. However, they must be implemented even faster to be effective, to avoid further closures and insolvencies.
In addition to the profession's work with government, CPABC has been working with other business organizations to provide recommendations on the best way to help residents and businesses get back on track post-pandemic. With this collaboration, a successful policy framework, and strategic investment, B.C.'s economy will recover.
It is up to all of us to work together to get through this crisis and emerge stronger and more united, and B.C.'s CPAs are ready to do their part.
Related articles
---
Lori Mathison, FCPA, FCGA, LLB is the president and CEO of the Chartered Professional Accountants of British Columbia (CPABC).