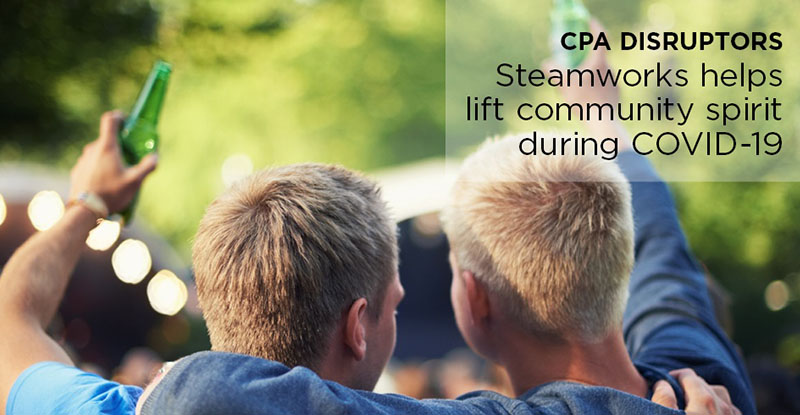 Photo credit: PeopleImages/iStock/Getty Images
Since March, Vancouverites have been showing their appreciation for healthcare and other frontline workers by participating in the 7pm Cheer. In this spirit, Steamworks Group of Companies has found its own unique ways to support COVID-19 relief efforts. Mike Patterson, CPA, CA, and director of finance at Steamworks spoke with CPABC to discuss these initiatives, and the steps Steamworks has taken to navigate through the crisis.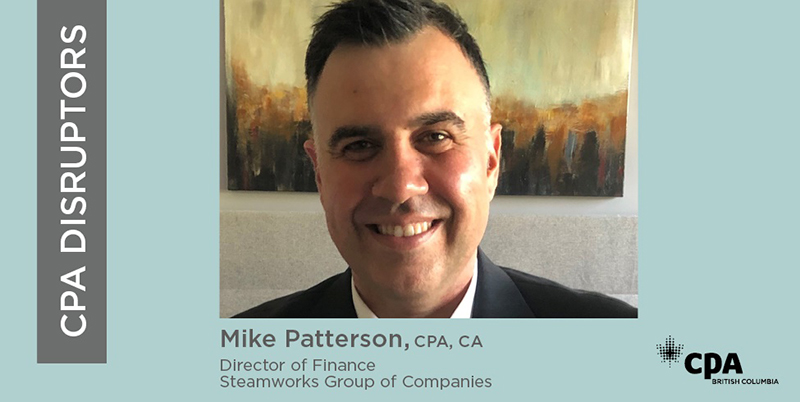 Sanitization of N95 respirator masks
BC-based Steamworks, which operates a full-production brewery and taproom in Burnaby, as well as a brewpub, and three restaurants under the Rogue banner in Vancouver, had received a steam-driven chamber pasteurizer just a few days before COVID-19 put life on hold for many businesses. The chamber pasteurizer is the first of its kind in North America and can decontaminate 1,200 N95 masks in 10 minutes – all day long.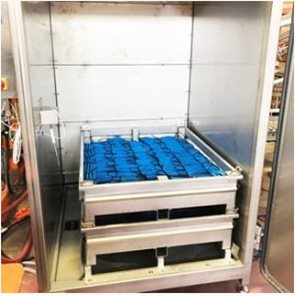 Steamworks received this chamber pasteurizer before the start of the COVID-19 pandemic. While originally intended to be used to prevent re-fermentation from occurring in beers, Steamworks soon realized the pasteurizer could also be used to decontaminate N95 respirator masks.
Mike explains that the pasteurizer was originally intended to be used to prevent re-fermentation from occurring in beers with high residual sugar, such as radlers and lambics. But given the shortage of N95 respirator masks for frontline healthcare workers, Steamworks' leadership team decided the equipment could be better used during the pandemic for sanitizing N95 respirators. The pasteurizer was offered to the BC Provincial Health Services Authority as well as nearby Washington State at no cost.
"As the infection numbers were much higher in Washington state, we were originally expecting to receive a lot of interest from there; however most of the interest has been from right here in our home community of Burnaby."
Mike notes that this interest includes visits from Burnaby's mayor, Mike Hurley, and the Burnaby Fire Department, to inspect the pasteurizer. Steamworks is now in the next steps of gaining approval from the Fraser Health Authority to proceed with having the equipment used to sanitize N95 respirator masks.
Steamworks will also be offering the use of one of its facilities to decontaminate the respirators free of charge.
"This initiative emphasized how important it is to think outside the box to help address a problem in a unique way. Who would've thought that a piece of equipment in a brewery could be applied in a manner that can help alleviate the shortage of personal protective equipment in the healthcare industry?" says Mike. "This sort of collective mindset will be extremely important to restarting our economy and returning our society to a new normal."
7 O'clock Cheer beer
Inspired by the 7pm Cheer heard nightly throughout Vancouver, Steamworks has also launched its bottled 7 O'clock Cheer beer, with 100% of net proceeds benefiting Vancouver General Hospital and University of British Columbia's Hospital Foundation's COVID-19 efforts.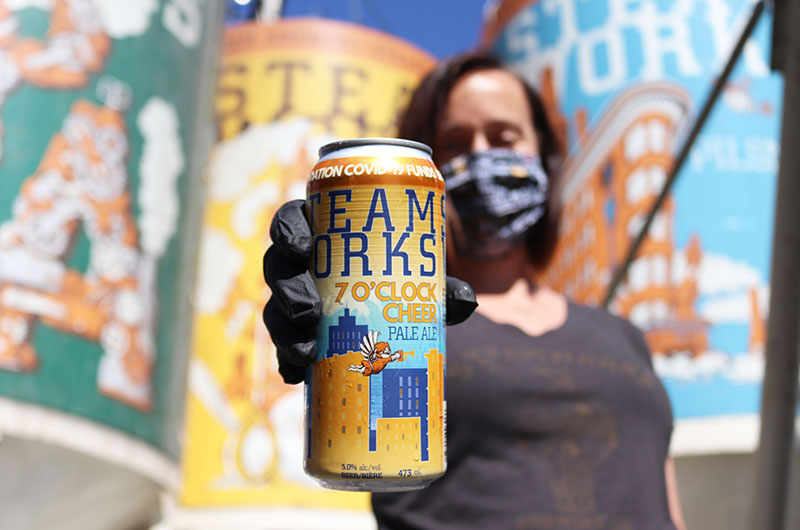 Steamworks' 7 O'clock Cheer beer.
The launch of this product, as well as the continuity of all of Steamworks' business operations during the pandemic has required the company to be nimble and adaptable. Like many other companies, one major change included transitioning as many staff members as possible to working remotely.
"We've been using the digital platform Microsoft Teams to facilitate all meetings, and we hold senior management meetings more frequently so the leadership team can stay on the same page," explains Mike. "We've been impressed with how efficient our employees have been working from home and how technology has enabled us to stay connected despite our physical distance."
Mike notes that Steamworks had already been transitioning much of its file storage to a cloud service provider in recent years – an initiative that paid off when remote working began. To help keep up team morale, employees have also been enjoying virtual Happy Hours so they can socialize outside of work hours.
The road ahead
The past few months have been an interesting journey for Steamworks, as the different divisions of its business have experienced very different effects. Steamworks' brewery experienced less demand, but still remained open to service direct-to-consumer sales. However, its restaurant division was shut down completely during quarantine. Steamworks is now once again filling kegs to send out to restaurant, bar and hospitality customers who have reopened their establishments, and has reopened the doors to its own sit-down locations under the updated WorkSafe BC guidelines.
"I believe many of the initiatives that are in the works like larger patios, enhanced cleaning protocols, and smaller social gatherings are here to stay," says Mike. "I also believe many restaurants will continue to sell takeout and groceries and this will become a larger part of their business."
Steamworks' 25th anniversary celebrations are muted this year by the pandemic, but Mike notes that this has been out of necessity to respect the current situation. He's proud of the support Steamworks has put forth, such as the use of its pasteurizer for N95 mask decontamination, and relief funds being raised from the 7 O'clock Cheer beer. He hopes that by continuing to give back to the community, the commemoration of Steamworks' 25th year will be represented in how it helps lead community cheer through challenging times.
---
Vince Kanasoot is a communications specialist for the Chartered Professional Accountants of BC.