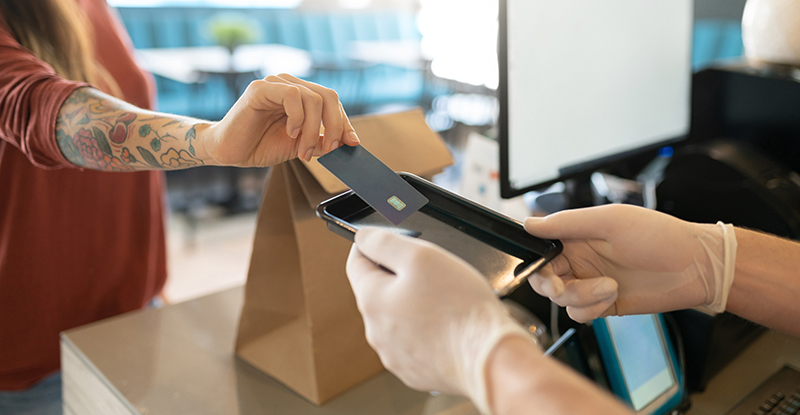 Photo credit: Antonio_Diaz/iStock/Getty Images
Listen to our podcast episode with CPABC's economist, Aaron Aerts, and communications specialist, Vince Kanasoot. Part of our Coffee Chats with CPABC podcast series.
---
BC is on track to outperform Canada's average GDP and unemployment rate in both 2020 and 2021, according to recent forecasts and new economic data from September.
While this data indicates that BC's economy is continuing to recover from the steep damage experienced early on in the COVID-19 pandemic, recent surges in COVID-19 infections across the country, including here in BC, pose a threat to full economic recovery.
Employment
The province continued its employment rebound in September, adding 54,800 positions. This softened concerns that job growth would slow going into the fall since business reopenings were concentrated earlier in the summer.
Since April, BC has experienced employment gains in each of the past five months, totalling 300,000 added jobs. These gains helped lower BC's unemployment rate to 8.4% in September, the first time under 10% in nearly half a year. While an improvement, BC's current unemployment rate remains well above the pre-pandemic rate of 5% in February.
The province has completely recouped losses in part-time employment, with the number of part-time positions in September slightly higher than in February. Losses in full-time positions now account for the entirety of BC's job displacement, with the number of positions down 107,000 in September from February levels, a decline of 5.4%. While it's promising to see jobs of any kind return, full-time work provides greater economic output and will be key to returning the economy to pre-pandemic levels.
September marked the first time since the recession began where job losses are more concentrated in the goods sector (-4.2%) than the service sector (-3.6%) due to a dip in construction employment and a stronger recovery in the service sector.
Consumer spending:
Canadian consumer spending in September was slightly above last year's (+3%), continuing a trend that began in July. However, RBC's consumer spending tracker shows spending habits have shifted throughout the crisis. For instance, dining/take out spending in September rebounded to near pre-crisis levels from the sharp lows experienced earlier on.
Consumer spending on travel continues to see the biggest drop of any category, falling further in September after seeing some modest gains over the summer led by domestic tourism. In fact, spending on travel declined by about two-thirds in September.
International trade:
Prospects for BC's international export market improved in August as some key commodity prices and global demand increased. While August's commodity exports are down approximately 5% compared to last year, this is a considerable improvement over the 10-20% annual declines experienced over the past five months.
The recent rebound has been led by increases in solid wood and metal/mineral exports, up 18.4% and 13.4%, respectively. Forestry products have been buoyed by strong growth in prices, up over 50% in September compared to the start of year. Conversely, energy product exports continue to see the biggest declines, down over a quarter compared to the start of the year.
Economic forecasts
The five BC economic forecasts CPABC tracks recently forecast an average GDP decline of 5.3% in 2020 and unemployment averaging 9.4% for 2020 as a whole. Q2 is expected to be the low point for the economy, as many businesses reopened or expanded services throughout the summer. BC is expected to outperform Canada in both 2020 GDP and unemployment rate (-5.7% and 9.8%, respectively).
As we head into the last months of the year, the expectation is that pent-up consumer demand, expansion of business activity/employment, global economic activity, and government supports will continue to boost our economic recovery. On average, BC's GDP is forecast to grow 4.7% in 2021 and unemployment to decline to 7.4%, both stronger than the national average (4.5% and 7.9%, respectively).
However, COVID-19 outbreaks continue to put negative pressure on the country's economic recovery. Quebec, Ontario and Manitoba have ordered some businesses to taper operations or re-close due to sizeable increases in cases, highlighting the real risks from another wave. While BC's COVID-19 cases per capita remain relatively low, they have risen through October with the number of active cases now considerably higher than earlier in the pandemic.
As the success of our economic recovery largely correlates with the containment of COVID-19 and the reopening of the economy, any surge in cases threatens BC's economic outlook.
---
Aaron Aerts is an economist for the Chartered Professional Accountants of BC (CPABC).