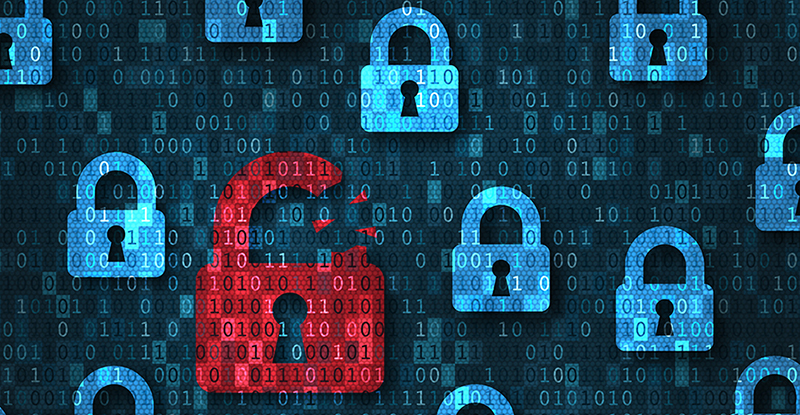 Photo credit: NicoElNino/iStock/Getty Images
As we enter the 2020's, strong organizational cybersecurity measures are more critical than ever. In a recent high-profile data breach, LifeLabs paid a ransom to its cyberattackers in order to recover the personal information of LifeLabs' 15 million customers. LifeLabs wasn't alone in falling victim to a major cyberattack. In a recent report conducted by the Canadian Internet Registration Authority, 71% of Canadian organizations surveyed had experienced at least one cyberattack that notably impacted them.
Organizations need to have risk management policies in place to proactively protect themselves. To help organizations protect their data, the sixth annual BC AWARE campaign will bring together cybersecurity experts from across the globe to share cybersecurity knowledge and discuss emerging cyber risks in various industries. Running from January 20 – February 4, 2020 in Vancouver, the theme for this year's conference is "Focus for the cyber decade ahead".
Describing what organizations can expect in this decade, Edward Pereira, CPA, CGA, co-founder of BC AWARE explains, "The 2020's will continue to see a rise in phishing emails. They will continue to be associated with ransomware and the demand for cryptocurrency in return for unlocking files. More training and security awareness will be necessary in every organization, even as more technology is invented to try and deceive or manipulate cyberattacks."
"The other big aspect of security will be the proliferation of devices that will be on your network – the Internet-of-things (Iot). They will need software updates from time to time, and there's the risk of users not keeping up with all the updates – which can affect security," Pereira continues.
"It will be increasingly essential to keep non-critical IoTs on wireless networks separate from those on which sensitive business computers and servers reside. Like all computers, IoTs like smart doorbells, speakers, surveillance cameras, and sensors of all kinds, will also require periodic software updates to prevent them from becoming vulnerable to cyber attacks."
Pereira also acknowledges that as digital transformation across industries continues to require more data-intensive computing than ever before, industries can work together to share best practices with each other on ways they're protecting their information. Known as Information Sharing and Analysis Centers (ISACs), an example of this includes the Retail & Hospitality ISAC.
BC AWARE is organized by the Vancouver chapter of the international organization, Information Systems Audit and Control Association (ISACA). There are a number of events planned during the campaign, targeted at specific industries and audiences.
One of these events will be BC AWARE Day, a full-day conference for cybersecurity and IT professionals and students. It will be held at the Pan Pacific Vancouver and will include various presentations ranging on topics from customer information protection, to best-practices on using cloud technology to store information.
The day will also include The Canadian Cyber Defence Challenge, a competition that will feature 36 students representing six BC post-secondary institutions. The students will be presented with a simulated real-life scenario that will challenge their creativity, problem-solving, and technical skills. The winning team will be invited to participate in a national competition held in Ottawa this April,
Additional campaign events
Over the course of BC AWARE, a number of industry-specific one-day conferences will be offered. Leaders will share best practices on how businesses can fight cybercrime in the following industries: healthcare, natural resources, retail, finance, and government.
Additionally, Executive series: Tackling cyber risks with improved cybersecurity governance will feature a panel of seasoned executive leaders discussing how cybersecurity governance has evolved in lowering cyber risk. And Business in Vancouver's Haylie Woodin will sit down with Elizabeth Denham, UK information commissioner, for a fireside chat titled Privacy gone mainstream: My experience from Canada to Europe.
Visit BC AWARE's website for further details and to register for events.
CPABC also offers ongoing professional development sessions, including the following:
Some key considerations for businesses to consider when reviewing and updating their cybersecurity protocols, can be found in CPA Canada's report, Manage cybersecurity risk and security issues: Questions for directors.
If you're a Vancouver CPABC member interested in staying informed on technology topics, consider joining the CPABC Vancouver Technology Forum. This forum is member driven and meets on a regular basis throughout the year to discuss various technology issues. Visit the Member Forums site to learn out more.
---
Vince Kanasoot is a communications specialist with the Chartered Professional Accountants of British Columbia.