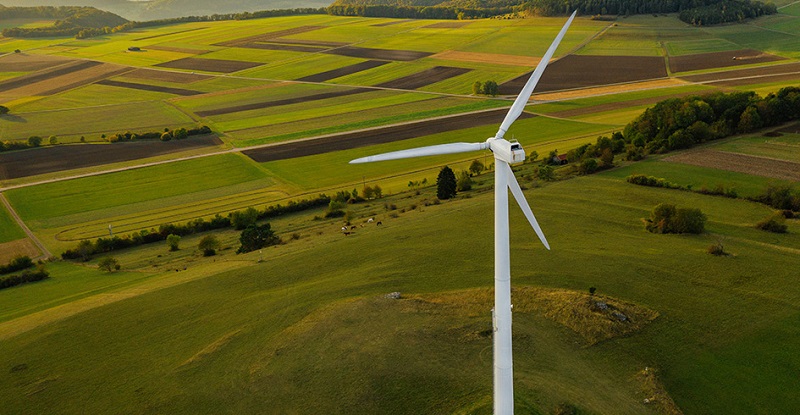 Photo credit: Mlenny/iStock/Getty Images
How is your board bracing for climate change?
Are you considering the flip-side of your Environmental, Social, and Governance (ESG) performance? Climate change is transforming the game for businesses on several fronts—from policy to technologies to market trends. Yet while companies often focus on the ways their company is impacting or contributing to a greener planet, many overlook how the societal, geopolitical and environmental impacts of climate change will also shape their business strategies.
Your organization may not be considering how it will prepare for climate change, but your investors, bankers, insurers and other stakeholders most definitely are. In 2019, the Bank of Canada identified climate change as one of the Canadian economy's six most significant vulnerabilities,1 and a growing number of investors, including Canadian pension funds, are seeking to understand the risk of climate change on their portfolios.
Insurers, too, are factoring climate change into their calculations, while regulators are turning up the heat on ESG requirements. More and more, these stakeholders want assurances not only that organizations are weighing climate change into their business planning but also that these strategies are reflected in their financial disclosures.
Certainly, climate change has as much to do with organizational resilience as it does with aligning the organization's climate performance with global goals to limit warming below 1.5°C as set out in the Paris Agreement.2 Understanding this, Audit Committees are in a prime position to challenge management and peers alike on how they plan to adapt.
Similarly, Audit Committees have an opportunity (if not an obligation) to champion best climate change disclosure practices—including the ones put forth by the Task Force on Climate-related Financial Disclosures (TCFD),3 which feature recommendations for consistent and comparable climate-related financial disclosures that promote more informed decision-making among banks, investors and insurers in particular.
Climate change as an issue is larger than any one department. It requires cross-functional engagement between multiple areas of the organization, as well as greater awareness of how the organization stands to be impacted by climate change policies, responsive technologies, customer attitudes, and market changes—in addition to physical impacts such as changing weather patterns.
Moreover, because the issue is constantly evolving, addressing climate change risk requires a willingness to plan over a longer time horizon than a given organization may be used to.
Careful planning to harness the opportunities and mitigate the risks associated with climate change will bring many benefits. And with alignment between departments, stakeholders, and industry partners, those plans have a better chance at turning potential disadvantage into real advantage.
What should audit committees be asking?
Does our organization understand the potential financial impacts of climate change on its operations?
Does our board/management have a long-term strategy to address climate impacts on its business model? Is our planning horizon long enough?
Is our organization climate competent? Do we have adequate knowledge to govern this topic?
Are our organization's climate change disclosures adequate to meet the needs of end-users? (e.g., investors, bankers, regulators, etc.)
Climate change will drive considerable changes in the future, so businesses need to be reviewing the resilience of their business model, assessing how they're likely to be impacted, and making plans to adapt.
---
Author
Roopa Davé, CPA, CA, is a partner in KPMG's sustainability services practice where she works in a global setting helping clients to understand and respond to their changing environments effectively and profitably by helping to reduce risks, find opportunities and ultimately build more resilient and sustainable businesses. Roopa provides a range of sustainability-related services including measurement and reporting, strategy, assurance, ESG and climate risk identification, materiality and greenhouse gas emissions estimates and verifications.
This article was originally published by KPMG Canada.
Footnotes
1 "Financial Systems Review" Bank of Canada
2 "Climate Change – United Nations Sustainable Development" United Nations
3 "Task Force on Climate-Related Financial Disclosures" TCFD