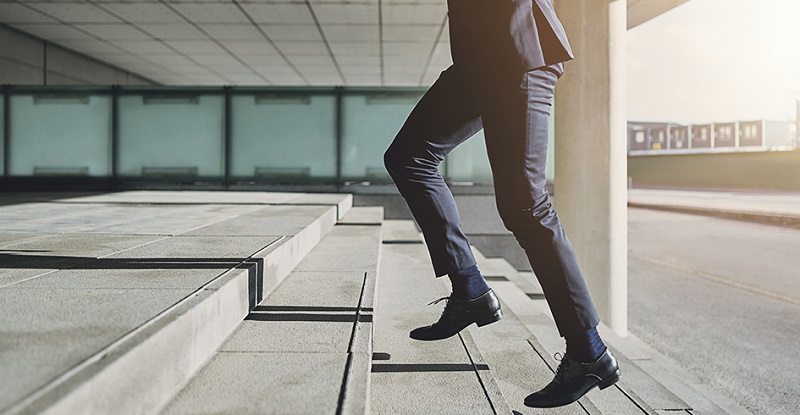 Photo credit: FlamingoImages/iStock/Getty Images
CPABC's 2019 BC Check-Up report paints a clear picture of British Columbia's tight labour market. As noted in the report, unemployment in BC fell from 6.1% in 2014 to 4.7% in 2018, while the job vacancy rate increased by 0.8%, reaching a high of 2.5%. Competition for talent is tough, and employers in all industries are struggling to fill positions. Making matters worse is the shift to a more transient and mobile workforce.
To tackle these challenges, organizations need to think differently about recruitment, retention, and succession planning. This was the focus of a panel discussion at CPABC's 2019 Spring Pacific Summit, which featured four C-suite CPAs: Ali Pourdad, CPA, CA, co-founder and former CEO of Progressa; Brad Pennefather, CPA, CMA, vice-president of membership and business intelligence at Vancouver Canucks; Diana Vuong, CPA, CA, vice-president of finance and chief financial officer at the Vancouver Airport Authority; and Kate Furber, CPA, CA, audit and assurance partner and BC lead for private company services with PwC Canada. I'd like to share some of their insights here.
Speaking about the technology sector, panellist Ali Pourdad said the supply of talent is not enough to fill labour demands. As a result, employees are changing jobs more frequently—often for better experiences, pay, or benefits. This is consistent with the findings of a Gallup study conducted in 2016 that identified millennials as a "flight risk." The study revealed that 60% of millennials were open to a different job opportunity.1
A people-focused approach should be a key part of any company's strategic plan, said Pourdad, noting that it's already a core strategy at Progressa. To retain the right talent, he said, employers have to get employees to "buy in" to the company's vision, focus on their training and development, be very transparent, and set proper expectations. Otherwise, the turnover rate will be high, no matter how well workers are paid.
Related articles
High turnover is a major concern. In its 2016 study, Gallup estimated that millennial turnover due to lack of engagement cost the US economy $30.5 billion annually.2 A high turnover rate can be especially difficult for businesses that focus on client relationships, as changes in staffing can directly affect the client experience.
Panellist Brad Pennefather said focusing on recruitment is a way to encourage longer tenures. He explained that because Vancouver Canucks often hires recent graduates, the organization includes testing in its recruitment process to identify candidates' soft and hard skills so that it can then place them in roles best suited to their levels of expertise. And once they're in the organization, they're repeatedly asked for feedback. Pennefather said that collecting constant feedback from staff ensures the workplace meets both employee and employer needs and fosters a positive culture.
Collecting employee feedback can boost engagement and mitigate turnover by helping employers measure how well they're meeting employees' needs. Take flexible work arrangements, for example. A 2019 study by Werk found a significant gap between the supply and demand of workplace flexibility—96% of US workers said they needed some form of flexibility at work, but only 42% said they had access to it.3 Additionally, an earlier survey of US workers conducted by Fractl found that after health insurance, employees place the highest value on benefits that increase flexibility and work-life balance: flexible hours, more paid vacation time, and work-from-home options.4
Giving employees the option to work off site may help with retention, but some employers are concerned that this kind of flexibility may affect workplace culture. For many organizations, it is a balancing act. Panellist Diana Vuong said she worries that the lack of accidental collaboration—which can be sparked by the simplest of interactions, such as a conversation at the water cooler—could affect company culture over time. These moments, said Vuong, are valuable, as they can increase the cohesiveness of the team and steer the office culture in a positive way. Figuring out ways to foster continued collaboration and social interaction will be important to the success of the organization, Vuong advised, noting that the Vancouver Airport Authority hosts company-wide and department-wide events to bring people together and encourage social interaction.
Incorporating coaching, mentorship, and transparency around succession planning can also foster a positive workplace and growth-focused culture. According to a 2017 study by Glassdoor, workers who don't see a clear progression from their current role within their company turn to opportunities elsewhere. This helps explain why organizations with highly visible growth opportunities are able to recruit and retain qualified candidates.
Panellist Kate Furber noted that within PwC's assurance practice each experienced senior manager attends regular coaching meetings and meets annually with the head of the BC assurance practice and their coach to discuss their career plans. This process, said Furber, creates a two-way channel that encourages communication and transparency. Furber added that empowering younger staff early in their careers has fostered leadership at different layers within the firm.
The evolving nature of the workforce and of workers' expectations should be key considerations for any organization as it re-thinks its recruitment, retention, and succession-planning strategies. A successful succession strategy requires well-developed career plans for employees that begin from the moment they are hired.
---
Lori Mathison is the president and CEO of CPABC.
Originally published in the November/December 2019 issue of CPABC In Focus.
1 Ibid.
2 Ibid.
3 Werk Enterprises Inc., The Future Is Flexible: The Importance of Flexibility in the Modern Workplace, 2019, werk.co/research.
4 Fractl, Employee Benefits Study: The Cost and Value of Employee Perks, February 2017, frac.tl/employee-benefits-study.