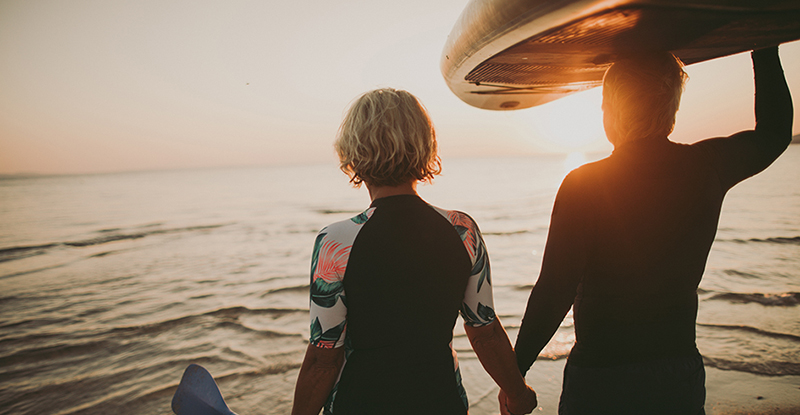 Photo credit: AleksandarNakic/iStock/Getty Images
Baby boomers are the generation that "had it all," with unprecedented opportunities for upward mobility. This generation—now aged 53 to 71—are wealthier than previous generations, are more active and physically fit, and are the first generation to grow up genuinely expecting the world to improve with time. They've also been criticized for increased consumerism. Now that boomers are getting ready to retire—or have already done so—many are not as prepared as they thought they would be.
Here are some tips and strategies to help baby boomers get on the right track:
Living longer

In July 2019, there were 6,592,611 Canadians aged 65 and over.
Baby boomers make up the majority (51%) of seniors.
There are more than 10,000 Canadians over 100 years old—a 3X increase since 2001.

Source: Statistics Canada. Canada's Population, July 1 2019
1. Know where you stand now
Make a list of your assets, income, expenses, and debts.
Project your future taxable income to determine whether to contribute to RRSPs and TFSAs, and if you have enough to retire.
2. Before you retire
Pay off your debts.
Determine when you can retire.
Get educated about your pension plan, CPP and OAS, RRSPs and RRIFs.
Save and pay for big-expense items you know you will need like a car or large appliances.
Did you know?

45% of Canadian baby boomers say they have saved less than $100,000 towards retirement.

Of the 53% of Canadians in their 50s who plan to work in retirement:

1/3 said they would work just for the money; and

2/3 see working as a way to stay socially active, or find work enjoyable and want to stay involved in the workforce.

Those who met with an advisor in the last year were somewhat more positive about their overall finances than those who did not seek out advice

Source: CIBC
3. Calculate what you'll need and what you'll spend in retirement
Be realistic about how much your ideal lifestyle will cost.

Do you want to travel or stay at home?
Do you want to help your children or grandchildren with a down payment or RESP contribution?

Make a plan for your home—decide if you'll live in it or sell it and downsize. The sale proceeds could help fund your retirement goals.
Anticipate future medical and care costs.
4. Talk to an expert
Consult a professional financial planner and/or a professional accountant if you are concerned about having enough money, or to maximize tax strategies if you have more than you need.
Strategies to accelerate retirement savings

Put your savings needs first.
Save any bonuses, raises, and unexpected windfalls.
Try to get by with less.
Make sure your investments are properly allocated.
Related articles
Saving strategies for generation X
Free CPA Canada financial literacy sessions

Did you know that CPA Canada offers free financial literacy presentations that can be delivered to workplaces, community groups, schools, and more? These sessions can be targeted towards different audiences (i.e. post-secondary students, entrepreneurs, seniors, New Canadians, etc.).
---
Bryan Sommer, CPA, CA, CFP, CIM, is a Portfolio Manager with CIBC Wood Gundy and holds the Chartered Professional Accountant designation. For a free copy of his book, please visit www.therevealbook.ca
References