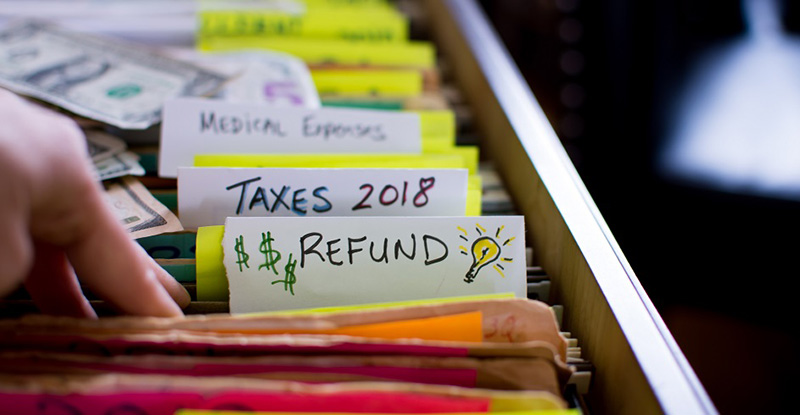 Photo credit: Milaspage/Thinkstock
If you're a small business owner, there are a few key dates to keep in mind when it comes to taxes. If you're a non-incorporated small business owner, April 30 is the deadline for you to pay any income tax that your business owes and June 15 is the deadline to submit your T1 return. As an owner of an incorporated business, you have six months after your corporate year-end to file your return, but all corporate taxes owed are due three months after your corporate year-end.
Preparing your tax-return should be a year-round effort, in order to eliminate stress when your filing deadline approaches.
Here are six tips that can help you with your small business tax return:
1. Retain your records
As a business owner, you are responsible for retaining documentation of all business expenses for a period of six years from the end of the last tax year they relate to. These records include copies of financial statements, tax returns, invoices, receipts, cheques, and credit card and bank statements.
It's recommended that you digitize as much of your documentation as possible for a number of reasons. For example, all records must be legible. The ink from paper documents such as receipts and invoices can often fade over time.
Many service providers such as retailers and restaurants now offer the option of emailed receipts. Inevitably, there will still be times when only a paper receipt is available to you. In these instances, you can take a photo and upload it into your computer system.
There are many apps available that not only upload images of your receipts, but can also help you file and manage these documents. Examples of some of these apps include Scanner Pro by Readdle, Receipts by Wave, and Shoeboxed.
Additionally there are various accounting and payroll software options to help you stay organized, such as QuickBooks by Intuit and Wave for Small Business. You can set up a filing structure on your computer system – as documents come in, you can save and file them.
2, Find out if you qualify for the Small Business Deduction
The Canadian tax system has been designed to provide certain benefits to Canadian controlled private corporations (CCPC). If your business is incorporated, it may be entitled to claim the small business deduction (SBD) on the first $500,000 of active business income. When calculating the SBD for your incorporated business, you need to factor in both federal and provincial tax rates.
It's important to note that the $500,000 limit must be shared with any company associated with your CPCC, but your group of companies may decide how to allocate it.
The 2016 federal budget also introduced a new concept called specified corporate income (SCI). Corporations will not be able to claim the small business deduction on any active business income earned from another corporation where there is common ownership. However, the non-associated private corporation may be allowed to assign a portion of its $500,000 business limit to the CPCC in certain situations.
3. Provide your kids with work experience
If you have children who are of working age, you can hire them and deduct their salary from your business income when you prepare your tax return. This is assuming that you are paying your children a reasonable salary for the type of work performed. Hiring your children will also allow them to start accumulating RRSP contribution room. As for payroll witholdings, remember that CPP premiums are not required until children turn 18. EI premiums are generally not required when the employee and the employer do not deal at arm's length.
4, Take advantage of tax deductions and credits
Talk to a Chartered Professional Accountant (CPA) to ensure you don't miss out on any tax deductions and credits that your business may qualify for. It's recommended that you familiarize yourself in this area as soon as possible, as opposed to waiting until the end of the year. You'll be more cognizant throughout the year in retaining applicable receipts and record-keeping. Furthermore, you'll also be able to strategically make business decisions that allow you to benefit from the deductions and credits that you qualify for.
In general, any expense incurred for the purpose of earning income is tax deductible. Common examples can include home office, vehicle and gas, contract labour, renovations and repairs, and insurance expenses. Tax credits can also be applied to investments, hiring apprentices, and scientific research and development.
There are also a number of grants available that your business may qualify for. For example, the Canada-B.C. Job Grant provides tax credits for employers who support their employees in completing professional development and certification training programs.
5, Be strategic about your capital cost allowance
The Capital Cost Allowance (CCA) allows you to write off a percentage of your depreciating capital assets each year. A capital asset (also known as a fixed asset) is a type of property you acquire for your business that has a life expectancy that exceeds one year. Examples include vehicles, electronics, machinery, equipment, land and buildings.
An example of a depreciating capital asset is a vehicle. Each year, you can deduct a percentage of its cost from your tax return, and this percentage is calculated according to a rate the Canadian Revenue Agency has assigned to different types of property, while also taking into consideration a property's value. Because your capital asset is depreciating, the calculation is structured so that each year, your CCA deduction will also decrease accordingly.
6. File your taxes on time
One of the keys to ensuring you file your business' tax return on time is to stay organized and on track throughout the year. For example, you can schedule reminders in your calendar to pay your taxes each quarter.
If you file your return late, a 5% penalty fee will apply on any unpaid taxes due, plus 1% of this unpaid tax for each complete month that the return is late, up to a maximum of 12 months.
Running a small business comes with a lot of responsibilities and filing your tax corporate tax return is a major one. However, the six tips listed above can help guide you onto the right track, as well as access some of the benefits that may be available to you. If you would like more information, we recommend that you contact a Chartered Professional Accountant.
---
Bilal Kathrada, CPA, CA, is a partner at Clearline Chartered Professional Accountants specializing in income tax and succession planning for Canadian owner-managed businesses in various industries. Bilal is a volunteer of the CPABC Taxation Forum and CPABC's media expert on RRSPs and income tax filings. Visit rrspandtaxtips.com for more tax-related tips.