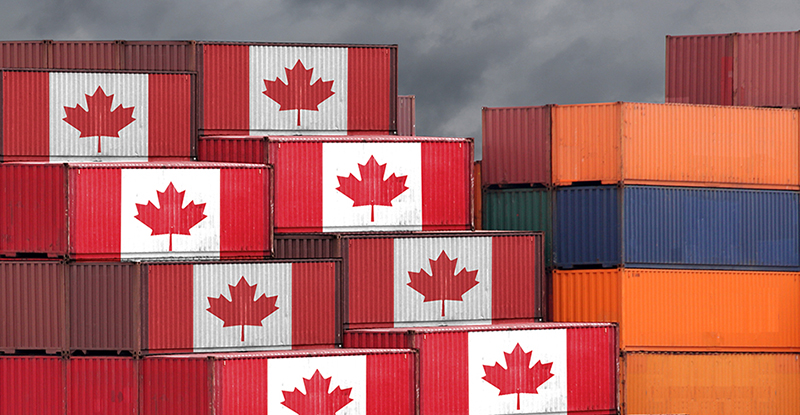 Photo credit: alexsl/iStock/Getty Images
Export of goods and services make up 38 per cent of B.C.'s real Gross Domestic Product (GDP). As exports are a vital part of our economy, it is crucial that we continue to focus on exploring and diversifying our export products and markets. With government support, B.C. exporters can take advantage of the fact that Canada is the only G7 country to have trade agreements in place with all other G7 countries, and must reach out to potential new and existing markets to build or maintain trade relationships.
Despite continued trade disputes with the United States, the value of B.C. exports increased by 12.7 per cent to $43.7 billion in 2017. Between January and July 2018, at the height of trade negotiations with the U.S., total international exports reached $26.6 billion, up 5.3 per cent from the same time period last year. In comparison, the value of our exports to the U.S. grew by 0.6 per cent to $13.1 billion over the same time period. This points to the demand for our resources and the resilience of our exporters.
Part of this resilience also comes from our diverse and diversifying export markets. As the gateway to the Asia Pacific, B.C. enjoys a locational advantage compared to other provinces. The share of our exports to the Asia Pacific increased from 36.9 per cent at the end of 2017 to 38.3 per cent by the end of July 2018.
The share of our exports to the European Union countries also increased, from 4.9 per cent at the end of 2017 to 5.4 per cent by the end of July 2018. In comparison, the share of our export value to the U.S. relative to other international destinations declined from 51.3 per cent to 49.3 per cent during the same time period.
While the U.S. will remain B.C.'s major export market for the foreseeable future, it is important that we continue to diversify our markets. For more than a decade, B.C. exporters, trade-focused organizations, and government have worked to enter new markets and diversify exports to reduce dependency on the U.S. and create new opportunities with other countries.
The combination of the United States-Mexico-Canada Agreement (USMCA), the Comprehensive and Progressive Agreement for Trans-Pacific Partnership (CPTPP), and the Canada-European Union Comprehensive Economic and Trade Agreement (CETA) will create even more opportunities for B.C. exporters. It is important that the federal and the B.C. government continue to support our exporters to find new innovative ways to diversify products and services, and to maintain and establish trade relationships with other countries.
---
Lori Mathison, FCPA, FCGA, LLB is the president and CEO of the CPABC. For more information about CPABC's public affairs initiatives, visit bccpa.ca.