Business @Model.Properties.TitleType>
Clearly Payments

Clearly Payments is offering CPABC members an exclusive 20% off their lowest rate for the credit card processing for your business or organization. Clearly Payments is a B.C. based payment processor on a mission to drive down credit card processing fees for merchants in Canada. Sign up here or email Clearly Payments and ask about the CPABC rate.  
CPA Canada Member Benefits
The CPA Canada Member Savings program provides exclusive savings on a variety of national brand name products and services to members and students.
Brooks Brothers – Enroll for your Brooks Brothers corporate membership card and save 15% on full price merchandise

Careworx – Save 10% on mission-critical Managed IT solutions and Service Desk Solutions with CareWorx

Costco Wholesale – Receive a $10 Costco Cash Card when you sign up for a new Costco membership: Gold Star or Executive Membership

FedEx – Save up to 35% off your FedEx Express shipments

InterCall – Member rate of only six cents a minute for tele- and/or web-conferencing

Intuit - for small business, sign up for QuickBooks Online at 50% off. If already an online user, then get six months free Advanced Payroll powered by Wagepoint.

Lenovo – Save up to 50% off on award-winning tech such as ThinkPad, Yoga convertibles, Legion/Gaming PCs, desktops, tablets, accessories and more

Microsoft Canada – Enjoy exclusive pricing on Microsoft Surface devices and accessories

Grand and Toy – Offers you special discounts and one-stop shopping for all your office supply needs

PandaPay – Exclusive corporate program from a one-stop payment processing system

Purolator – Receive exclusive savings of 55% off your Purolator shipments within Canada (excludes Purolator Express 12PM service)

Rogers – Sign up and get 30% off a Rogers Infinite plan

Verifyle – Receive Verifyle Pro first year free.
Visit CPA Canada to find out more about these programs.
If you have not received your member number or require assistance in creating profiles to access the CPA Canada services outlined, contact 1.800.268.3793 or member.services@cpacanada.ca.
Staples Professional



CPABC members residing in B.C. can access the Staples Professional discount program, which provides savings on business cards, letterhead, office essentials, print solutions and more.  Download the benefit information.  For more information, contact Nelson Borges, Account Manager, at 778.385.4130 or email nelson.borges@staples.com. 
Staples Professional is the world's largest business-to-business supplier of office essentials, print solutions, promotional products and office furniture solutions. Businesses know the challenges they face; Staples Advantage works with companies to build a specialty program that meets their demands.
TitanFile

TitanFile is a Canadian secure file sharing and client collaboration solution provider used by many professionals across the country. Members are eligible to receive 50% off annual TitanFile Pro licenses (original price $30/user/month). This offer only applies to new TitanFile clients or additional license purchases from existing TitanFile clients.
Claim this offer. Any questions, please email support@titanfile.com or call at 1.855.315.6012.
Personal @Model.Properties.TitleType>
Amore Pet Foods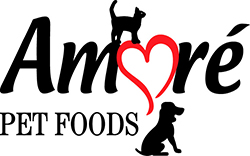 Amore Pet Foods produces great tasting and nutritious food for your dog or cat. Products are Canadian made from 100% real meat.  No grains, fillers, additives, preservatives or synthetic ingredients.  
Bring your dog to the Amore Pets Foods store and try out the free sample bar.  Each dog will receive a free 150 gram bag of their favourite treat. CPABC Members and candidates can receive a complimentary 100 gram bag of LoveBites with every online order $50 or over. To receive this exclusive offer, use code "100CPABC" when ordering. Any questions, email barbara@amorepetfoods.com or call at (778) 892-6673.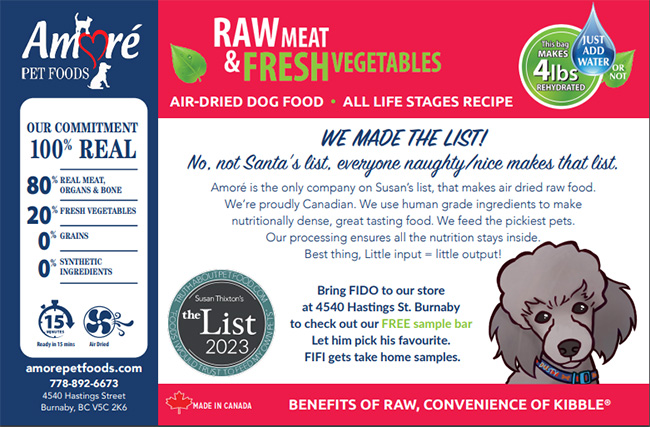 Endless Savings & More – Discounts Through Your Smart Phone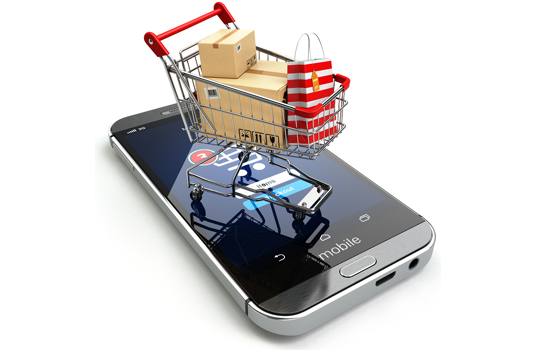 CPABC members and students can save hundreds of dollars per year by taking advantage of the discount offers available from Endless Savings & More (ESM).
Members and students can view and realize savings from hundreds of local merchants when they tap an ESM icon on their smart phone. Merchants include various shops, restaurants, home improvement centres, and health clubs.  
To get the ESM App, go to your app store (Apple or Google). When you first download the ESM App, you will be asked for the "organization code".  Use the organization code: cpabc
For complete details, view the CPABC Welcome Letter.
Download the smart phone app and start saving now!
La-Z-Boy

La-Z-Boy is offering CPABC members an additional 15% off the lowest ticketed price*. This offer is redeemable in Richmond, Coquitlam, Langley and North Vancouver, as well as the Vancouver Island stores in Victoria, Nanaimo and Courtenay.
*This special CPA offer cannot be combined with any in-store offer in the Greater Vancouver or Vancouver Island stores. On Vancouver Island only Hot Buys and Factory Buys are excluded from the CPA discount.
To take advantage of this offer:
Visit one of the seven stores and tell them you are a CPA member. Please present your business card showing your CPA designation or print the page from the member registry.  Alternatively, you can display in store the member registry page. This offer is only available in store.
More information available here.
Telus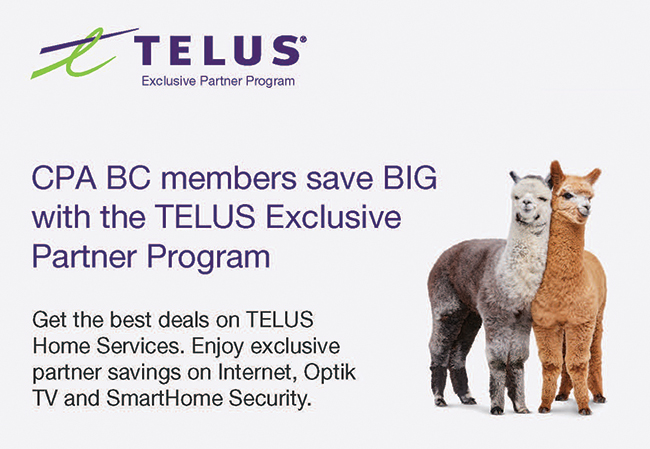 CPABC members are now eligible for discounts on TELUS rate plans and hardware, including Home Services such as Internet, Optik TV, Home Phone and Smart Home Security.
Discount Summary:
EPP New Services Discount
TELUS Mobility Bundle Discount
Bill credits available
For new OR existing TELUS customer
Terms and Conditions:
Exclusive discounts are available to new TELUS customers or existing TELUS customers wanting to add additional TELUS products.
Internet, Optik TV and SmartHome security offers require a 2 or 3 year service agreement.
Copper or PureFibre internet eligibility is based on network availability at the customer's place of residence.
Pricing and offer subject to change. Other terms and conditions may apply.
For any additional questions about our partnership with TELUS, contact Telus sales specialist at EPPHomeServices@telus.com.