Counselling & Wellness Resources
---
Credit Counselling Society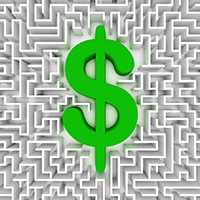 Credit Counselling Society can help the CPA members and students take control of their financial future through confidential and free credit counselling services, credit education, personal budgeting workshops and debt management solutions.  Their professional, highly-trained counsellors will work with members and students to develop a budget that fits their lifestyle and helps them manage their monthly payments.  For more information, visit NoMoreDebts.org. Established in 1996, the Credit Counselling Society is a licensed and bonded non-profit organization dedicated to helping individuals and families resolve their debt and money problems and get back in control of their finances.  To learn more or speak with a Counsellor call 1.888.527.8999 or email info@NoMoreDebts.org.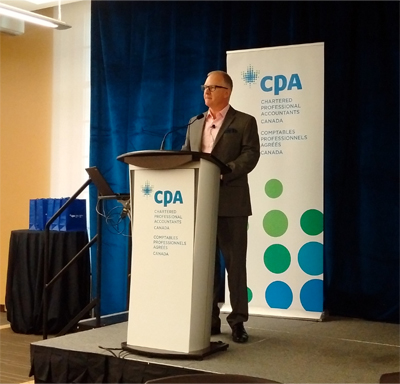 Scott Hannah, CEO Credit Counselling Society speaking at the 2016 Money Conference.
---
CPA Canada Member Benefits – MEDCAN Clinic
The CPA Canada Member Savings program provides exclusive savings on a variety of national brand name products and services to members and students.
MEDCAN Clinic – up to 23 per cent off the Annual Health Assessment and the Year-Round Care retail rates.
Visit CPA Canada to find out more about this program.
If you have not received your member number or require assistance in creating profiles to access the CPA Canada services outlined, contact 1.800.268.3793 or member.services@cpacanada.ca.
---
Lifeworks

All members, candidates, and students, along with their immediate family members, may access free mental health and wellness resources through Lifeworks Member Assistance Program (MAP). These services are paid by CPABC.
Available resources and services include:
Short-term, solution-focused counselling and consulting services, offered away from the workplace, in confidentiality.
Wellness tools and personalized recommendations, such as assessments, digital clinical programs, and advice to help you reach your health and fitness goals.
Trusted, expert-led online audio, video, and article content on a variety of vital topics.
Toolkits related to family, health, life, money, and work.
Exclusive offers to help you save money on daily essentials and key life events. Save on retail, travel, entertainment, theme parks, meal delivery, fitness facilities, and more.
The MAP can help you:
Strengthen relationships and improve communication
Deal with stress, anxiety and depression
Resolve personal and emotional difficulties
Address marital and relationship issues
Understand grief and bereavement
Find solutions for work-related concerns
Work towards life goals
Cope with isolation and loneliness
Get legal advice
Receive financial guidance
Address alcohol and drug misuse
Access crisis and trauma support
We want our members, candidates and students to benefit from these services.
Download the information on Lifeworks services.
Remember that there is no charge for these short-term services and your privacy is respected at all times. If longer term support or specialized assistance is required, you will be referred to a community resource that is affordable to you. 
Access your Member Assistance Program (24/7/365) by phone, web or mobile app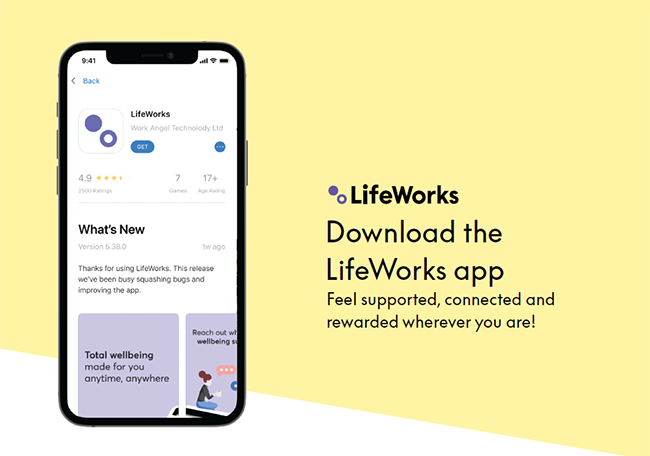 Counselling & Wellness Resources
Counselling & Wellness Resources