Career and Coaching
---
Career
American Institute of CPAs (AICPA) – Credentials and Sections
The American Institute of CPAs (AICPA) is proud to offer qualified Canadian CPA members the following Credentials and Sections memberships:
CFF Credential – The Certified in Financial Forensics (CFF) credential is granted exclusively to professional accountants who demonstrate considerable expertise in forensic accounting through their knowledge, skills, and experience.  The CFF credential encompasses fundamental and specialized forensic accounting skills that practitioners apply in a variety of service areas.

CITP Credential – The Certified Information Technology Professional (CITP) credential is granted to professional accountants who provide business insight by leveraging knowledge of information relationships and supporting technologies to meet their organization's compliance, operational and assurance needs.
To apply, visit AICPA website.
---
Chartered Governance Institute of Canada
(formerly ICSA Canada)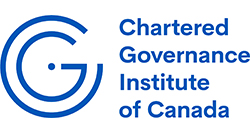 The Chartered Governance Institute of Canada (CGIC) offers certifications in governance excellence that support professionals at all levels of the organization including the corporate secretary and board of directors.  The CGIC Canada serves over 1,000 members across Canada and offers two designation programs: Chartered Secretaries/Governance Professionals, and Directors' Education & Accreditation Program (DEAP), as well as various professional development opportunities.  CPABC members can benefit from up to five exemptions from the CSQS program and CPA members also qualify for special rates by referencing CPABC on their registration form.  To learn more about their programs contact The CGIC of Canada at 1.800.501.3440 or email info@charteredgovernanceinstitute.ca.
---
CPABC Careers Site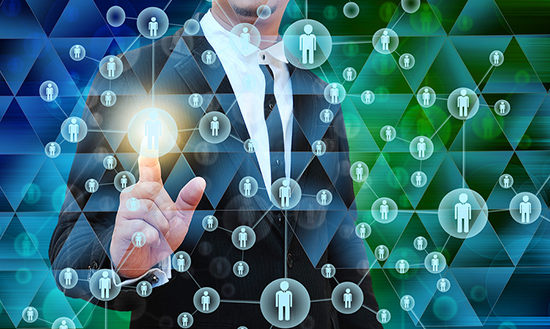 The CPABC Careers Site - is the official job board of CPABC. The Careers Site matches the staffing needs of employers to the talents and experience of CPABC's designated members, students, and candidates. Employers and recruiters can post job ads to the site as well as view profiles and resumés of CPABC's members, students, and candidates. All members, students, and candidates who are looking for career opportunities have access to view and apply to the postings, as well as post their resumés for employers to view.
Access the CPABC Careers Site now.
---
The Directors College, Chartered Director Program
The Directors College has partnered with CPABC to provide an exclusive 10% member discount on the Chartered Director Program. The Directors College is the original university-accredited corporate director education program in Canada. Founded in 2003, The Directors College is the Gold Standard in Governance Education. 
This highly regarded program gives board members and senior executives a common understanding of effective governance through a unique learning experience that covers not only formal rules and practices, but also the individual and collective behaviours associated with high-performing boards.
Build your capacity for strategic thinking and decision-making in the context of corporate governance. Delivered over five 2½ day residential modules, the program leads to the nationally recognized university designation of Chartered Director (C.Dir.). Visit The Directors College website to find out more. 
To receive 10% off the registration fee, use the discount code: CPABC.
Any questions about the programs, contact The Directors College at info@thedirectorscollege.com or 1-855-905-4943.
---
SFU Continuing Studies – Liberal Arts offerings for Members 55+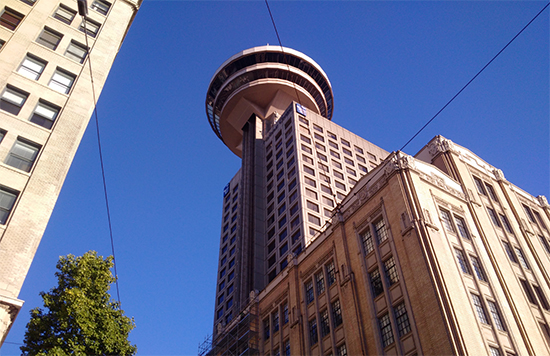 SFU's Liberal Arts and 55+ Program includes a variety of daytime offerings for adults 55+ at an affordable price plus a chance to attend some lectures for free.  The liberal arts provide you an opportunity to learn for the joy of learning, enhance your creativity, and sharpen your critical thinking skills.  SFU Continuing Studies offer some funding for adults 55+ who might require financial assistance to take Liberal Arts Certificate (Non-Credit) courses.  Contact SFU Continuing Studies at (778) 782-5212 for details.
Courses and events take place in Vancouver at SFU's  Vancouver campus (Harbour Centre) at 515 West Hastings Street.  Visit SFU Continuing Studies website to find out more.  Register online sfu.ca/liberal-arts

You can also join SFU Seniors Lifelong Learners Society to help provide important learning opportunities for yourself and other lifelong learners.  For more information, visit sfu.ca/liberal-arts/society.
---
The Art of Leadership for Women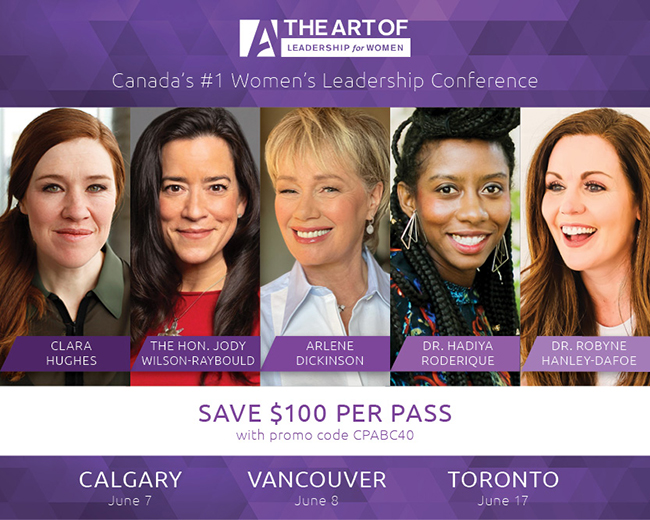 Be inspired at The Art of Leadership for Women conference in Vancouver on June 8, 2022 with an incredible lineup of speakers and topics, curated to address the critical issues facing women in our post pandemic world. This unique one-day conference, features a remarkable collection of world leaders, business icons and bestselling authors. This year's speakers include Arlene Dickinson, The Hon. Jody Wilson-Raybould, Clara Hughes and more.  To learn more, download the Art of Leadership for Women brochure here.
CPA Members, candidates and students will save $100 per pass when using promo code CPABC40.  Register today for The Art of Leadership for Women Conference!
---
Wiley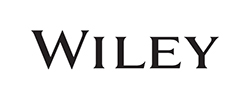 Wiley is a leading global provider of knowledge-enabled products and services, and a trusted name in finance and accounting.  Wiley Efficient Learning delivers leading edge online exam prep and certification review courses to better prepare you to take the CFA or American CPA exams.  Wiley's innovative learning platform combines superior content with a proven online learning methodology. Take a FREE TRIAL today at efficientlearning.com.
CPABC members save 40% off on CFA®  Exam Review courses from Wiley.
Information and discounts on our Platinum, Gold and Self Study CFA Exam prep courses for CPABC members. 
CPABC members save 40% on Wiley CPA Exam Review Courses for American Certified Public Accountant Exam. 
Information and discounts for CPABC members on our Wiley CPA Exam Platinum and Gold courses.
---
Coaching
ISACA Vancouver Chapter – Mentorship Program
The ISACA Vancouver Chapter has a mentorship program for IT audit and IT security professionals to be mentored or to be a mentor to those candidates in the CISA, CRISC, CISM, CGEIT and CSX programs.  This is an opportunity to gain some one-on-one time from a seasoned professional and is also a fantastic opportunity to network with other mentors and mentees in the community.
Requirements for Mentees:
Must be a candidate or new ISACA member (less than 2 years of professional experience) who is highly interested to pursue a career in the areas of IT systems audit, or IT security

Commitment to schedule at least 1 hour every month for one-on-one meetings with your mentor;  note that it is the mentee's responsibility to reach out and schedule an appropriate time to meet with your mentor

Note that the intent of this program is for IT professional mentors to support mentees in their professional growth, and there is no obligation nor expectation for mentors to hire / offer job opportunities to mentees.

Attending the social get-togethers is completely voluntary.
Requirements for Mentors:
Working experience for at least 2 years in the areas of IT audit or IT security

Commitment to at least 1 hour every month for one-on-one meetings between mentors and mentees (please note that incidental costs associated with any meetings [i.e. coffee, lunch, etc] are not reimbursable)

Note that the intent of this program is for IT professional mentors to support mentees in their professional growth, and there is no obligation nor expectation for mentors to hire / offer job opportunities to mentees.

Attending the social get-togethers is completely voluntary.
For further information, email ISACA Vancouver at info@isaca-vancouver.org.
---
JL Careers Inc. – Leadership and Career Coaching
Joanne Loberg is a Certified Executive Coach and career consultant. She has more than 20 years of experience in leadership, career coaching, and human resource consulting. CPABC members receive a complimentary 30-minute telephone career consultation with Joanne. Then, with mutual agreement, CPABC members may receive a 15% discount off JL Careers Inc.'s Tools for Career Development Services which include: "Leadership Coaching to Accelerate Results" or "Job Search Boot Camp for Professionals."  
The attached PDF provides more details about the services offered.  
To find out more, please visit www.jlcareers.com and identify yourself as a CPABC member to receive these benefits.
---
JLD Management Group Inc.
An exclusive offer for CPA members and students from JLD Management Group Inc. Experience for yourself the value of working with a professional coach and receive:
One complimentary 30-minute discovery session per individual; and

a 20% discount on all customized coaching packages.
Janet Davie, CPA, CMA, is a Certified Executive Coach, who will work with you in a completely confidential one-on-one relationship to accelerate your career ambitions. Reach your desired outcomes faster with a trusted silent partner that fully "gets" the stressful world of accountants. Don't wait to give yourself an amazing gift, contact Janet@jldmanagement.com.
---
Marriott Management Group

Marriott Management Group offers customized executive coaching packages to the experienced CPA member.
As a credentialed professional accountant you worked really hard to grow your career. You are now a senior leader, and as the leader everyone comes to you. But who do you go to? Executive Coaching is a confidential, one on one professional relationship that allows the leader to bring their challenges, fears, victories and other leadership issues to a place where they can find innovative solutions. MMG and its associates have been offering coaching and consulting services to accounting professionals for almost 10 years. 
Member benefit – 20% customized exec coaching package – includes the option of powerful Leadership Feedback assessments

Complimentary exploratory session
Contact Lesley-Ann at coach@marriottmanagement.ca.
More information on this benefit.
---
MentorshipBC – Link to Small Business Mentorship

MentorshipBC is an online directory of all the professional mentorship programs in BC. The goal is to inform small business owners that mentors are easily accessible and can dramatically boost success rates of small businesses.  
MentorshipBC was created in response to demand from BC small business owners to find mentorship programs in BC. Find out more about the mentorship program.  
If you are a small business owner and have been looking for a business mentor, simply use the search tool on the MentorshipBC homepage to find a mentorship program that works for you. There are established mentors for information technology, fundraising, entrepreneurs, women, First Nations or youth.
[Note: This program is different from the CPA Mentor program for students. More info on CPA Mentor program.]
---
Women's Enterprise Centre – Mentorship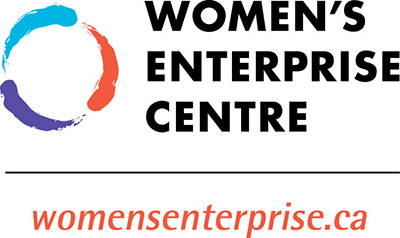 If you are in business by yourself, a mentor can help you build confidence, improve your business knowledge, increase productivity and offer you emotional support when you need it.   The Women's Enterprise Centre (WEC) provides Peer Mentoring Groups, One to One Mentoring, free mentor advisory forums and training.   CPABC members are eligible for One-to-One Mentoring if they are in the first three years of operating your own business, actively operate a business in BC which is generating revenue, female and over the age of 19, and willing to meet for 2 hours a month for six months. Visit http://www.womensenterprise.ca/content/mentoring to find out more about this program.  To sign up, please contact WEC at 1-800-643-7014 (ext. 205) or email at mentoring@womensenterprise.ca.  
Requirements for Mentors:
CPABC members that are business owners with at least five years, or equivalent experience in any industry and want to share their insights with a new entrepreneur are welcome to apply. WEC is currently looking for mentors with experience in:
eCommerce

Exporting products or services

Food manufacturing

Online marketing

Sales

Growth
Contact Mentoring Coordinator.
The Women's Enterprise Centre (WEC) will provide:
Mentor Training

A mentee who is open to having input from a mentor and excited about reaching her business goals

Worksheets and support materials

Support for your mentee from a personal Business Advisor, so you don't have to have all the answers
For more information, contact Mentoring Coordinator.