Business Associations
---
Aboriginal Financial Officers Association of BC (AFOA BC)
Founded in 1996, the Aboriginal Financial Officers Association of BC (AFOA BC) supports First Nations to build capacity in financial management, band administration, governance and human resources area.  AFOA BC has a network in place to help First Nations build capacity in those core areas. 
AFOA BC offers services designed to strengthen First Nations:
Professional Development – training through conferences, workshops and promotion of certification programs, in partnership with AFOA Canada
Tools and resources – Practical up-to-date toolkits, workbooks, manuals and research surveys
Networking – Opportunities to meet and share experiences with peers in BC and throughout Canada every year
Communications Support – Quarterly newsletter, website and information updates, technical support
Corporate discounts – Discounted rate at AFOA conferences and events; eligible for provincial government travel and accommodation rates
Advocacy – AFOA BC represents member interests at provincial and national levels
Access to national association – AFOA BC members receive automatic memberships in AFOA Canada and exclusive access to the online Aboriginal Centre for Finance & Management Excellence
For more information, contact Margaret Alexander, Office Coordinator at 604.925.6370 or email exec@afoabc.org.  Visit website at www.afoabc.org.
---
Association of Chartered Accountants in the United States (ACAUS)

CPABC members who reside in the US are eligible for a free membership in Association of Chartered Accountants in the United States (ACAUS). To join ACAUS, please register at: www.acaus.org.
Founded in 1980, the ACAUS is a non-profit professional and educational organization dedicated to representing the interest of over 7,500 Chartered Accountants and Chartered Professional Accountants from the funding Home Organizations (which includes CPA Canada) who reside in the US. The mission of the ACAUS is to facilitate the professional success of our members and, in doing so, promote the business community's recognition of and respect for these professionals.  To find out more about ACAUS visit their website at:   http://www.acaus.org/.  
For more information or help with registration, please contact Sasha Carlson, Executive Director (and a Canadian CPA) at admin@acaus.org.
---
Association of Filipino Canadian Accountants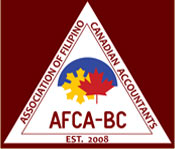 The Association of Filipino Canadian Accountants (AFCA-BC) is a non-profit organization of Filipino Accounting Professionals based in Vancouver, BC Canada.  AFCA members include students and designated accountants (CPA, CA; CPA,CMA; CPA, CGA; CPA (Philipiines); IFA; CFI; CISA and CIA).  CPABC members and students can join the AFCA-BC as either a Regular Member or an Affiliate Member.
The purposes of the AFCA-BC is to promote continuing education among members through conducting seminars and workshops; to promote personal development among members and facilitate their assimilation in Canada's professional markets; to develop high ideals of competence, ethical conduct, integrity and civic consciousness among members; to promote and maintain high professional standards among members; to foster cordial, harmonious and beneficial relationship among members; to establish a strong entity that can represent members in professional and other organizations in Canada; and to establish liaison with other international organization in the furtherance of membership interests.  
For more information, please visit the AFCA-BC website.
---
BC ICAS Community
The Institute of Chartered Accountants of Scotland (ICAS) is a professional body for more than 20,000 world class professionals who work in the UK and in more than 100 countries around the world. 
ICAS has a growing number of international communities across the world including here in British Columbia. Headed up by local ICAS members, this community holds regular events for members in the area. ICAS members living and working in BC are encouraged to contact the BC ICAS Community Chair to keep up to date with ICAS activities and meet fellow international members. 
Similarly CPABC members looking to network with Scottish accountants are encouraged to reach out using the contact details below.
For more information please contact Karen Finlay at icasbccommunity@gmail.com.
---
Burnaby Board of Trade

The Burnaby Board of Trade is Burnaby's pre-eminent member-based business association. The BBOT brings businesses together to develop strong networks, to represent the interests of the business community to local government, and to foster economic development. We also provide a range of services and benefits to our members such as specialized or exclusive events and workshops, and discounted rates on common business expenses. 
CPABC members who join the BBOT will receive a full discount of the Administration fee. For more information call 604-412-0100.
---
Fraser Valley CPA Association

The Fraser Valley CPA Association (FVCPAA) fosters professional relationships amongst CPAs in the Fraser Valley, provides professional growth by advocating for CPABC accredited courses in the Fraser Valley for the convenience of local members, raises public awareness of CPAs in the region, and inspires CPA students by providing scholarships and mentorship. The FVCPAA hosts 8 meetings during the year. The meetings are held on the first Thursday each month from 8AM to 930AM. Meetings include a full breakfast and a presentation related to the accounting profession. Members may subscribe to an annual pass which entitles the holder to attend all FVCPAA breakfast events. Or, attendees can pay a guest fee of $40 (student fee of $20) per event. Each meeting may be eligible for one hour of continuing professional development (CPD).
All attendees are requested to RSVP here. A listing of upcoming events are available here.
---
GFOA-BC
Established in 1989, the Government Finance Officers Association of British Columbia is a not-for-profit organization that represents local government finance officers in BC. Their membership is comprised of over 1000 members representing 160 Municipalities and 28 Regional Districts in the province. The GFOA's Vision is to be the leading association for local government financial management in Canada. Its Focus is on the support, education and development of finance professionals in government.  
The GFOA-BC offer a wide variety of courses, webinars and workshops on topics of current interest and relevance.  It also provides opportunities for our members to connect with other local finance professionals and supporting organizations through regular newsletters, events and our annual Conference and Trade Show in May or June. To become a member or to attend their events, visit the GFOA-BC website.
---
Global Accounting Alliance
The Chartered Professional Accountants of Canada is one of ten professional accounting organizations comprising the Global Accounting Alliance.  Members of an accounting body that is part of the GAA are entitled to receive similar member benefits as local members.  These benefits can include the member magazine, newsletters, member rates for PD and networking events, affinity discounts and benefits.  
---
Greater Vancouver Board of Trade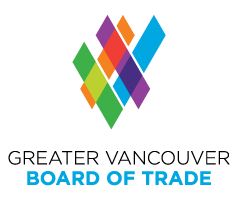 Greater Vancouver Board of Trade (GVBOT) is Western Canada's most active and influential business association (www.boardoftrade.com).  CPABC Members receive:
Reduced Membership rates to Access, Business+ and premium memberships
Waived activation fee for all levels of membership
Access to GVBOT certificate programs on DE&I and the GVBOT ESG Microcredential
To receive these exclusive offers, contact the membership team at 604-640-5452 or membership@boardoftrade.com.
---
Greater Victoria Chamber of Commerce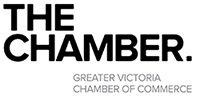 As one of the largest and most influential chambers in BC, The Greater Victoria Chamber of Commerce provides a voice for our 1,400 members and works to support and encourage the growth of these businesses and the community at large. We'd like to invite you to be a part of our rich history of making a difference.
CPABC members who join The Chamber will receive all the benefits of Chamber membership – connections, preferred pricing, member-to-member special offers, directory listing and the first year administration fee will be waived. To take advantage of this special offer call 250-383-7191 and ask for Stef or email membership@victoriachamber.ca.
---
Institute of Internal Auditors – Local BC Chapters
CPABC members and students interested in internal audit are welcome to attend the IIA's Chapter events at member rates. There are two chapters in BC – one on Vancouver Island and the other in Vancouver. The chapters' objectives are to provide opportunities for personal development and networking with other like minded professionals. Visit the IIA Vancouver Island Chapter website and the IIA Vancouver Chapter website to find out more about upcoming events.
---
Prince George Chamber of Commerce


The Prince George Chamber of Commerce offers to waive the administration fee on first year memberships for all CPABC members.  For more information please contact:
Meghan Ginter, Membership & Events Manager, email: membership@pgchamber.bc.ca or call (250) 562-2454 ext. 2004.
---
Small Business BC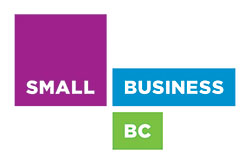 Small Business BC is BC's premiere resource centre for knowledge-based business products and services. Core activities are supported by funding from Western Economic Diversification Canada and the Ministry of Small Business. Through on going operations and private sector partnerships, Small Business BC is able to offer additional services to the small business community including:  an online bookstore, seminars, events for small business owners, advice and free tools such as how-tos, checklists and FAQs.  Access to the Small Business BC website is free. Visit the Small Business BC website. Check the website regularly for upcoming networking opportunities hosted by Small Business BC and which are open to CPABC members and students. There is a small charge for these events though selected events are free.
---
Surrey Board of Trade


CPABC members who join the Surrey Board of Trade (SBOT) will have their first year $60 administration fee waived and receive a free enhanced web listing (1 year) worth $100. 
The Surrey Board of Trade supports and attracts business in Surrey.  It provides businesses and organizations with economic opportunity, workplace development and education, international trade, government advocacy and business connections. The Surrey Board of Trade makes a positive difference for your business in Surrey.
To take advantage of this special offer, please complete the following:
Download Application as a PDF
Fill out all applicable details
Email application form to indra@businessinsurrey.ca
For more information, please visit our website at businessinsurrey.com.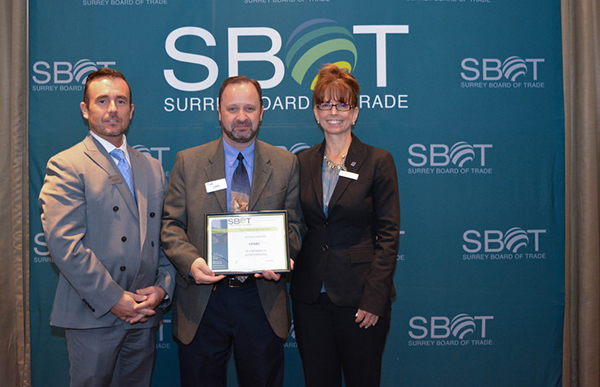 ---
Women's Infrastructure Network

The Women's Infrastructure Network (WIN) brings women together across multiple disciplines.  It is a dynamic forum designed for women in infrastructure to help facilitate connections and networking, exchange ideas, and help shape the infrastructure agenda.  Members represent a diverse group across the entire spectrum of participants in the infrastructure industry from public agencies, equity sponsors, infrastructure and pension funds, commercial and investment banks, law firms, financial, technical and insurance advisory firms, engineering and construction firms, operations and maintenance providers.  Membership is free.  Visit the WIN website to find out more. 
Business Associations
Business Associations