Recruitment Events
CPABC hosts recruitment events throughout the year where you can meet candidates in person and promote your organization as a great place to work.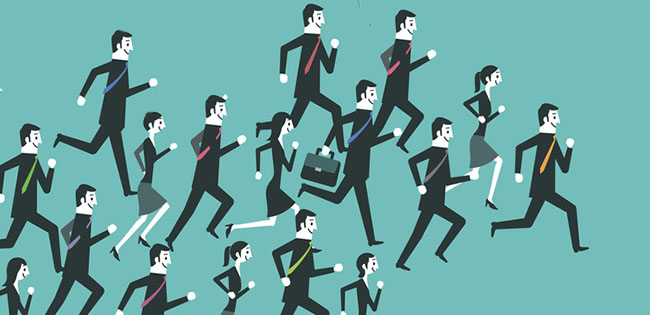 CPABC Career Weeks
Looking for talent? CPABC Career Week connects you directly with BC's increasingly competitive talent pool. Share trends in business and accounting, promote exciting career opportunities, and meet hundreds of candidates all at one event. This quarterly event features the best of our past events, including:
Connect Panel
Hear senior business leaders discuss the most relevant topics impacting the accounting industry. This event brings together 300-400 senior business leaders, employers, CPAs, and aspiring CPAs for an engaging panel discussion. Following the panel, all participants are encouraged to continue the discussion with peers and employers during the networking reception. Invite your HR colleagues – this is the perfect opportunity to scope out talent in an informal setting while also promoting your employer brand.
---
Employer Showcase
Promote your organization to CPAs and future CPAs at BC's exclusive career fair for business, finance, and accounting professionals. This annual event brings together up to 700 CPAs and aspiring CPAs and as many as 50 organizations across every sector in which CPAs work – including government, industry, and public practice. Don't miss this opportunity to network, build your employee pipeline, and promote your employer brand.
---
Speed Interviews
Speed Interviews are a quick and effective way to pre-screen a large number of candidates. This is a fantastic opportunity to meet candidates for current and future opportunities and to build your reputation as an employer of choice. You'll leave with a solid shortlist of candidates to consider for a full follow-up interview at a later date. CPABC Speed Interviews are free for employers, but space is limited.
---
Trendsetter Series
Ever wonder how CPAs are applying their expertise in some of BC's top sectors? At CPABC's Trendsetter Series, current and future CPAs are invited to mix and mingle with industry leaders to learn about how they broke into their respective industries.
---
Sign up for CPABC's Employer Network to be among the first to find out when registration opens for our events!
Recruitment Events
Recruitment Events