Vancouver Chapter Community Event: A Loving Spoonful Candygram Volunteering Event Recap
Published Date: Feb 22, 2023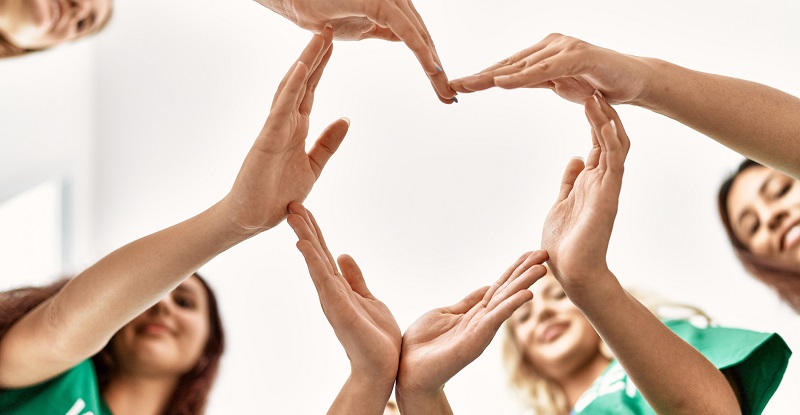 Photo credit: Getty Images
On Saturday, February 4, a total of 20 CPA members, candidates, and students volunteered with A Loving Spoonful.
A Loving Spoonful is a volunteer-driven organization committed to providing free, nutritious meals to people living with HIV/AIDs in Metro Vancouver. On average, A Loving Spoonful provides approximately 100,000 meals each year to those most vulnerable in the community, living with chronic, life-threatening illness and many of whom are isolated and dealing with multiple physical, mental and emotional challenges.
The volunteers were prepared with their gloves, masks and aprons and dove into two assembly lines. We packaged 2 sets of nutritious meals;
Meatloaf, mashed potatoes, and vegetables
Butter chicken, rice, and vegetables
We had a lot of fun getting to share conversations with other CPA members and candidates, while scooping the potatoes, measuring the chicken weight, and sticking on the final labels on the meal packages.
After 3 hours, our team had created 1,029 meals! Apparently, we hit a record that day for having made the most number of meals A Loving Spoonful had seen in one day.
We can't wait to reconnect with more volunteers at our next event!
- CPABC Vancouver Outreach Committee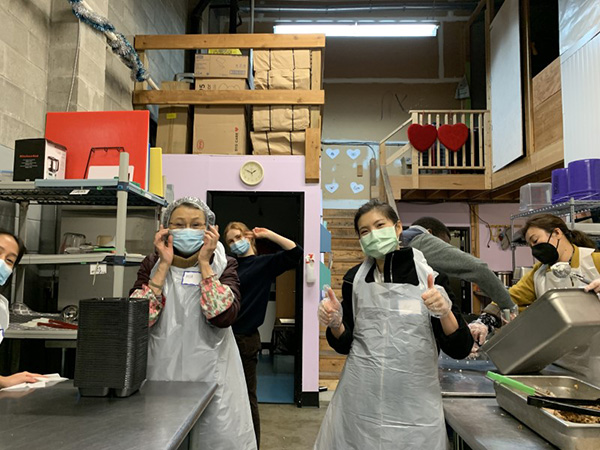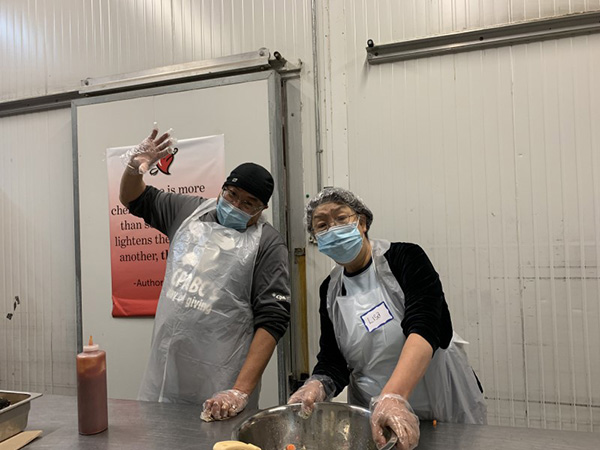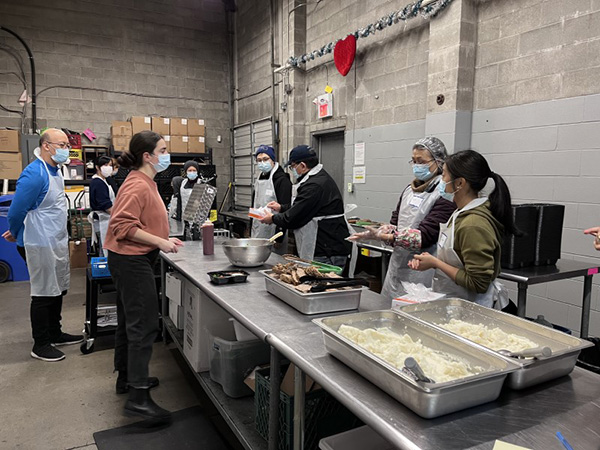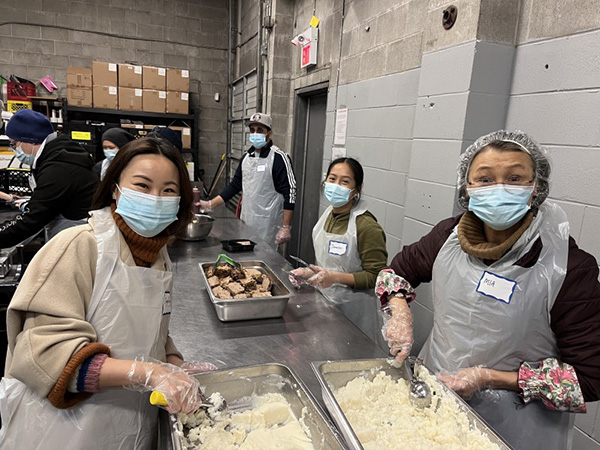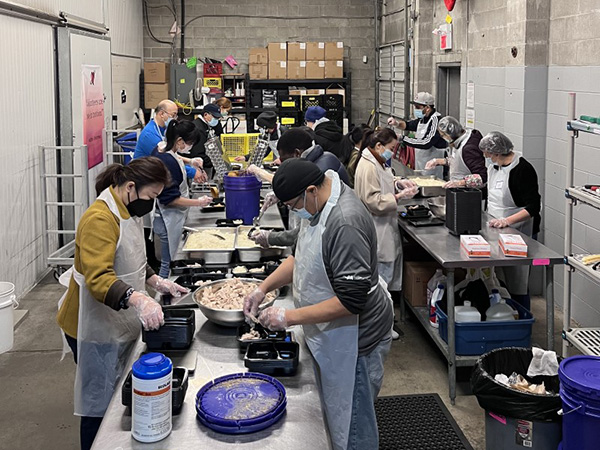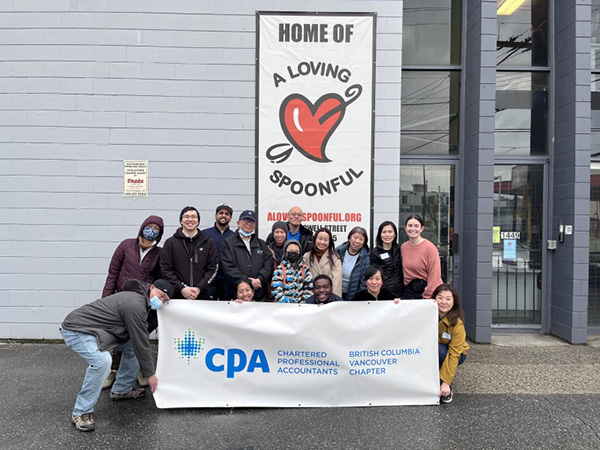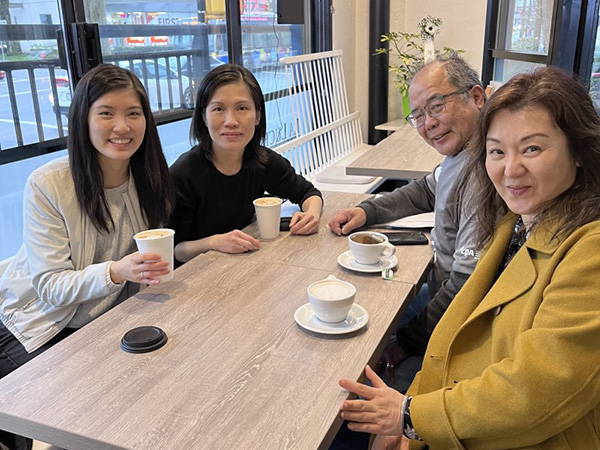 Photo Credit: CPABC Vancouver Outreach Committee