Recap: March 2020 Networking Breakfast at Trez Capital Event Recap
Published Date: Mar 12, 2020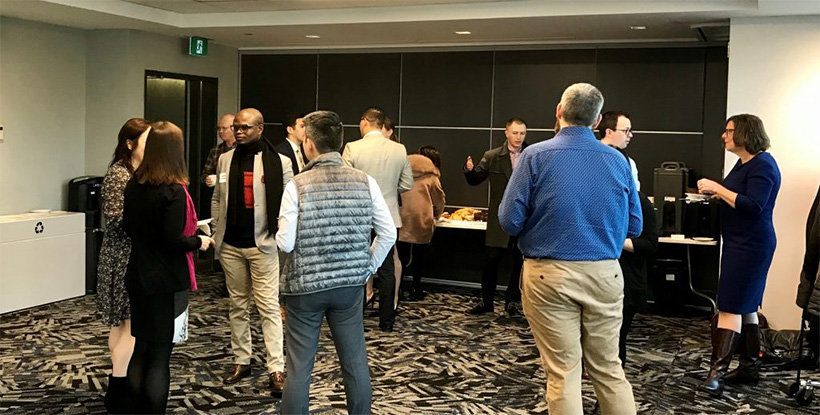 Photo credit: CPABC
The CPABC Vancouver Chapter hosted their monthly networking breakfast on March 12, 2020 at Trez Capital at their head office located at 745 Thurlow Street in downtown Vancouver.
Trez Capital is a diversified real estate investment firm and provider of private commercial real estate debt and equity financing solutions in Canada and the USA. The company has over $3.8 billion in assets under management and has funded over 1400 transactions totalling $11 billion since the firm's inception in 1997.
Attendees were welcomed by chapter leaders Kyla Ryoo CPA CGA and Christine Franz CPA CGA. Christine, who emceed the event, is also part of the Trez Capital family. She was followed by Kathy Kozak CPA CA, Trez Capital's vice-president of strategy and corporate finance. who provided an overview of the company.
The chapter hosts various events throughout the year and invites members, candidates and CPA students to attend upcoming chapter PD, social networking, community engagement and student events. And, if you are interested in volunteering, contact the chapter chair to express your interest.
A few photos of the lovely views from the venue.