Recap: Spring Has (almost) Arrived – Chapter Brunch Event Recap
Published Date: Mar 8, 2020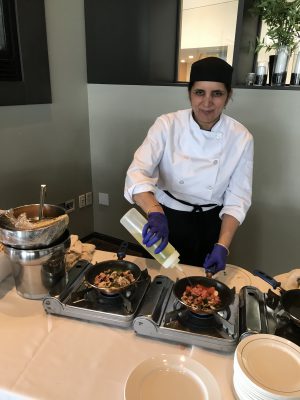 Photo credit: CPABC. CPABC Tri-Cities brunch. Omelette station.
The CPABC Tri-Cities Chapter hosted their annual Spring Social Brunch on March 8, 2020 at the beautiful Meadow Gardens Golf Club.
About two dozen members, candidates and students and their guests attended the brunch to connect with each other and meet new friends. Attendees enjoyed a lovely buffet (including an omelette station), great conversation and an early Spring experience.
The weather, which had been expected to be temperamental, fully cooperated by providing warmth and sunshine.
The chapter hosts a number of PD, social networking, community outreach and candidate/student events during the year. Come out and grow your professional network, learn about emerging issues impacting accountants and volunteer to help your community. Contact your chapter chair to get involved and watch for upcoming event announcements in the chapter blog or emails.
A few additional photos from the event: