Breakfast with the Bank Event Recap
Published Date: May 19, 2022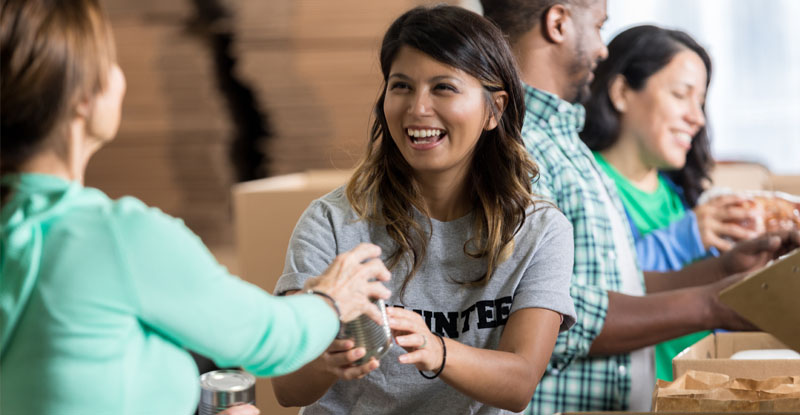 Photo credit: Getty Images
Breakfast with the Bank
Better Together
Members of the Surrey/Langley/North Delta Chapter joined the 19th annual Surrey Food Bank's signature fundraising event – Breakfast with the Bank (BWTB), held virtually on Friday, May 13, 2022.
Hosted by Mark Madryga, Chief Meterologist, Global BC, members heard stories from the community of Surrey Food Bank volunteers.
Elizabeth Sundhill and Yvonne Alexander shared the rewards they have experienced volunteering with the Surrey Food Bank.
Keir Macdonald, CEO of The Phoenix Society, talked about the partnership with the Surrey Food Bank and how they assisted the Phoenix Flame BBQ Food Truck, providing hot meals to the homeless and those living in poverty.
The BWTB is the Surrey Food Bank's only fundraiser.The Surrey Food Bank operates solely on donations and receives no government funding. Their goal this year was to raise $100,000 to achieve the vision of a healthy, thriving community free of poverty, and moving toward becoming more than just a food bank.
This year is the Surrey Food Bank's 39th year of serving the community. Not only do they provide food assistance but also other household items, hygiene items, diapers, infant foods, and pet supplies among others. They have created specialized programs such as Tiny Tots Program, Seniors Program and Hamper to Your Home, to ensure they are providing food assistance to everyone who needs a hand in our community.
The event was well attended by CPABC Surrey/Langley/North Delta Chapter members and had 30 registrants this year. Please save the date for next year's event which will be held in May 2023. It will be the 20th anniversary of the Breakfast with the Bank and the 40th anniversary of Surrey Food Bank.
Check out upcoming Chapter events by watching CPABC chapter emails with event notices or by following the CPABC chapter blogs. Stay connected and be #CPAproud.