Professional Networking Event Recap: Sharing Wellness Techniques Event Recap
Published Date: Feb 23, 2021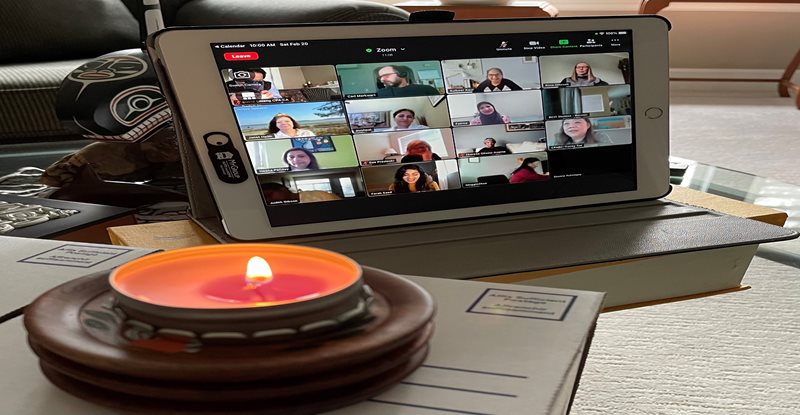 Photo credit: CPABC
On Saturday, February 20, 2021, the CPABC Surrey/Langley/North Delta Chapter hosted their first virtual professional networking event for CPA members, candidates, and students. Attendees came together to reconnect, learn, and share their experiences on how they are dealing with the stresses of the pandemic and strategies for achieving work/life balance. The event was led by consultant Farah Saad, owner and founder of Be Kalm Mindfulness Consulting.

Farah discussed techniques to take care of one's body and mind through meditation and self-care and why mindfulness is important. Attendees then broke into small groups to discuss what causes them stress and anxiety during COVID-19, how stress and anxiety show up in their bodies, and what activities they practice to cope with these issues.

Afterwards, attendees regrouped to share some of the takeaways from their breakout rooms. Farah then talked about the different types of meditation, how to meditate, and led an eight-minute guided mediation.

Attendees then broke into new groups to discuss daily mindfulness exercises such as intention setting, affirmations, gratitude, and forgiveness. The event ended with reflection and a short guided meditation, helping attendees to leave in a state of relaxation.

Thank you to the chapter volunteers and to Farah for putting on such an enjoyable, informative, and much-needed event.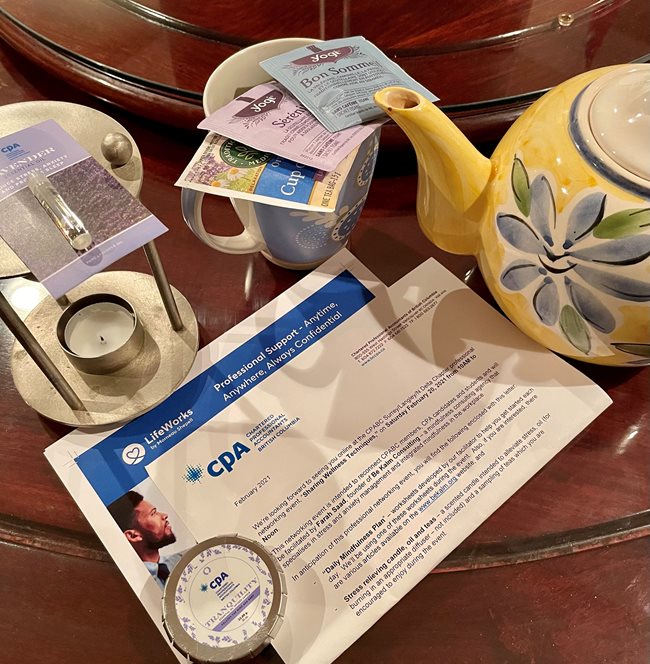 Photo by: CPABC
All attendees received a pre-event engagement package with an assortment of relaxing teas, a small lavender essential oil, a wellness resource sheet and a small lavender candle.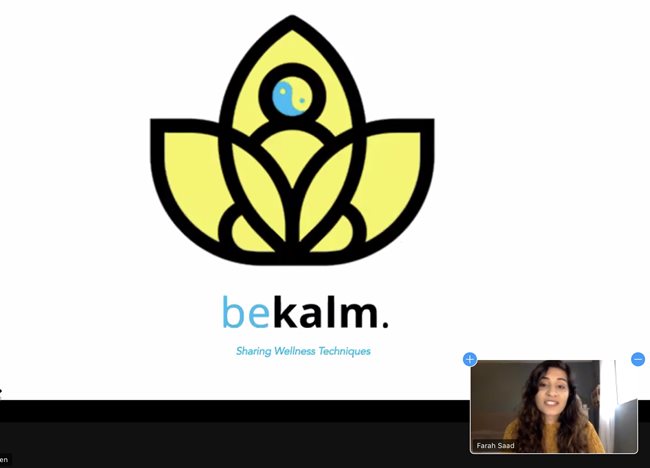 Farah Saad from Be Kalm Mindfulness Consulting.
Photo by: CPABC