Recap: Harper Mountain Tubing Event Recap
Published Date: Feb 22, 2020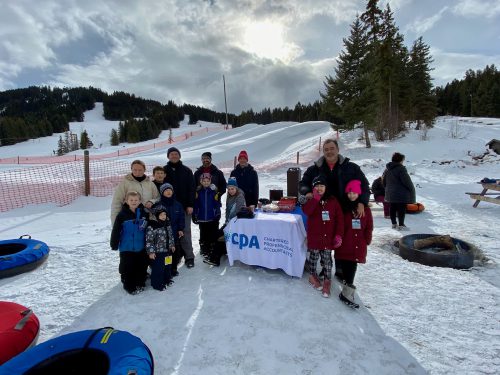 Photo credit: CPABC Kamloops Chapter
Over 20 members, students, candidates and their guests (including many little ones) attended a family tubing event on February 22, 2020 at Harper Mountain. The Snow Town Tube Park provided a great location to enjoy the winter weather and to be rewarded with hot chocolate, cookies and muffins.
The chapter hosts a number of events throughout the year including local PD sessions and social networking.
Watch for notices in the regular chapter email or through social media by following the chapter on Facebook, Twitter or the chapter blog.