CPABC Connect Panel – The "New" Future of Work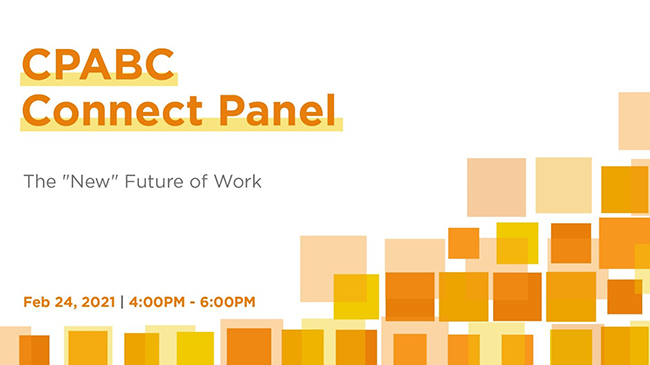 If this year has taught us anything, it's that the pace of change is accelerating and the skills needed to compete in today's workforce are evolving more rapidly than ever before. With that in mind, the topic at this year's Connect Panel was on the "new" future of work, and how technologies, workplaces, recruitment processes, and job descriptions are evolving.
The event kicked off with a 30-minute expo, where 14 exhibitors were broadcasting live to network and engage with peers on important career discussions. Following a 45-minute panel, the networking resumed between attendees, panelists and exhibitors.  
Over 250 CPA members, candidates, prospective students, and employment partners from various sectors signed up for the virtual event to hear from: 
Alice Ko, CPA, CA – Director of Marketing Communications, Procurify
David Neale, CPA, CA – Partner, PwC Canada
Sven Tapp, CPA, CMA – Head of Business Intelligence, Kabam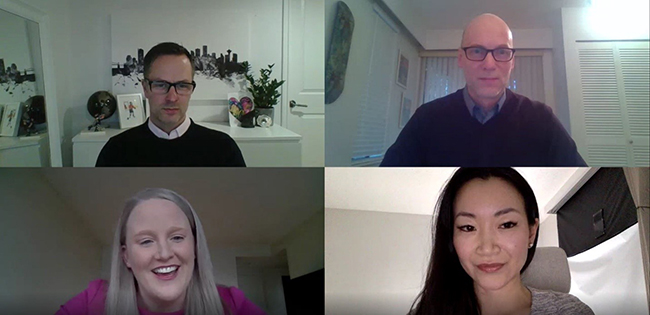 Recognizing that this has been an unprecedented year for employment in Canada and for the BC labour market, it's worth noting that the technical skills of CPAs continue to be highly sought after and very much in demand. During the virtual event, participants were asked to vote on the most important non-technical skill they have had to draw on most in 2021. The votes most popular among attendees were (38.6%) adaptability, (13.9%) time management, (12.9%) continuous learning, (8.9%) creativity and resilience, (6.9%) emotional intelligence, and (5.0%) collaboration. These skills are critical and many are built right into the CPA Competency Map's enabling competency framework.
CPAs are seen as trusted business advisors, what skills do you consider "essential" for CPAs? Do you expect this to evolve over time?
If you missed the live event, watch the recorded panel discussion to hear from our panel of senior business leaders on their career journeys and industry insights. And don't miss out on our upcoming career and recruitment events! Visit www.bccpa.ca/news-events/upcoming-events to stay up to date.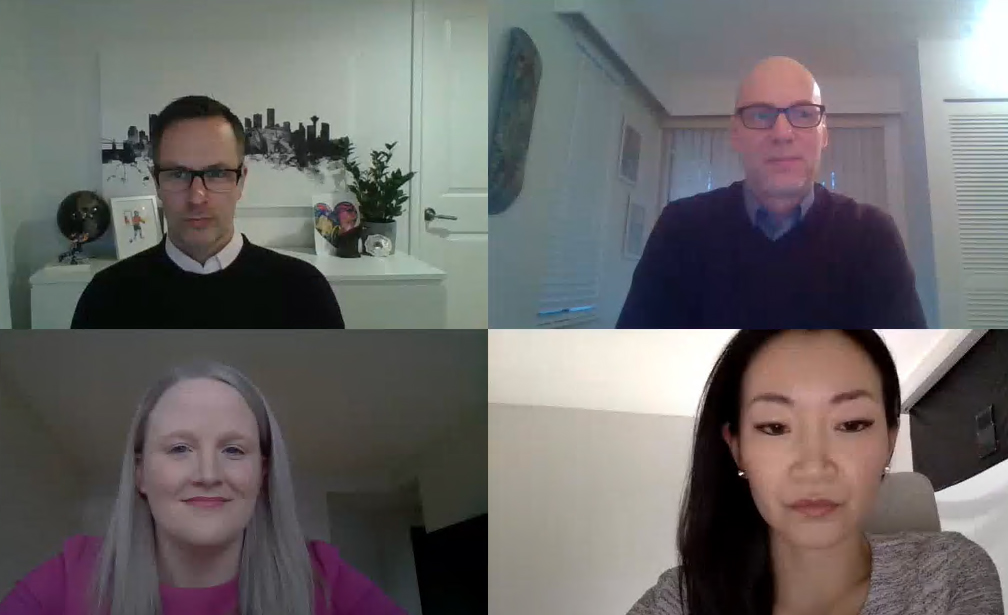 Thank you to everyone who participated at our virtual event this year!
Exhibitors
AG Recruitment
BDO
Deloitte
Entreflow Consulting Group
Glentel
The Mason Group
MNP
Premier Recruitment Services
Procurify
PwC
Randstad
Robert Half
STRIVE Recruitment
TELUS
CPABC Connect Panel – The "New" Future of Work
CPABC Connect Panel – The "New" Future of Work