CPA PEP: An Insider's Perspective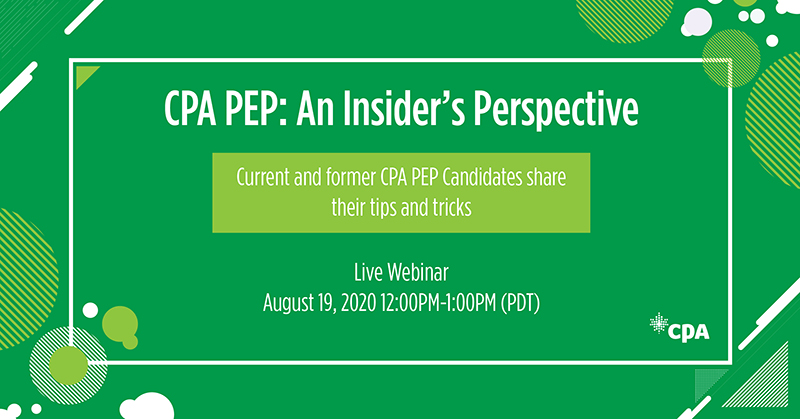 On August 19, 2020, CPABC's Student Recruitment team hosted a webinar featuring a panel of past and current CPA PEP candidates to share their CPA PEP experiences. Panelists shared their tips and tricks to help attendees better understand what to expect and to help attendees prepare for their own CPA journey.
Panelists:
Darren Lee, CPA, Finance Manager, ISPARC
Jag Sandhu, CPA Candidate, Senior Accountant, Cansel Survey Equipment
Mark Yip, CPA, Senior Accountant, Hemlock Printers Ltd.
If you missed the live event, you can watch the recording.