CPABC Annual Business Case Competition 2023
CPABC's Annual Business Case Competition showcases the talent and business acumen of post-secondary students throughout British Columbia by challenging students to apply their skills to business case analyses.
This year, 19 post-secondary teams competed in the first virtual round of the competition. Teams were given a 48-hour window in which to resolve a business case scenario, prepare their recommendations, and present their findings via video submission.
A total of eight teams from five post-secondary institutions—Kwantlen Polytechnic University, Langara College, Okanagan College, Simon Fraser University, and the University of British Columbia, were selected to participate in the final round of the competition.
The final round was hosted on Saturday, March 25, 2023 at the Terminal City Club in Vancouver. Teams were given a new business case and divided into separate rooms, where they were given three hours to prepare recommendations.
Each team was then required to present their findings in front of a panel of four CPA judges. Teams were assessed based on a variety of factors including presentation style, case knowledge, strategic thinking, and creativity. Teams were also judged based on how they managed a rapid-fire question period.
The 2023 CPABC Annual Business Case Competition winners were formally announced at a banquet reception later that evening which was attended by students, judges, and CPA guests.
The winning teams were as follows:
First place: Team DDE Consulting from UBC, represented by Daniel Dian, David Ramos, and Ethaniel Tan.
Second place: Team BJJ from Langara, represented by Richard Castro, Peter Kim, Mateus Mota, and Harry Yang.
Third place: Team ALE Consulting from UBC, represented by Lasse Balle Juhl, Ethan Chuk, and Anthony Dy Ning.
CPABC congratulates the winning teams and thanks everyone who participated!
Check out the photos from the event and the winning team's case presentation at the banquet reception.
Winning Team Testimonials @Model.Properties.TitleType>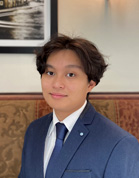 David Ramos
I would like to extend my greatest thanks to everyone involved in making this amazing event happen. I feel incredibly proud and grateful for the opportunity to participate in such an enriching experience. The competition provided me with a unique opportunity to test my knowledge and skills, and to learn from my peers and industry professionals. Overall, I believe that participating in the CPABC case competition is a valuable experience for anyone pursuing a career in accounting or business. It challenges you to think critically, communicate effectively, and work collaboratively, all of which are essential skills for success in any field.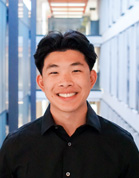 Ethaniel Tan
CPABC was an incredible opportunity and experience, where I got to make a genuine connection with incredible professionals while sharpening my critical thinking and problem-solving skills! Beyond that, our storytelling and presentation skills were also refined over the two rounds of cases, and the incredible finals day. Thank you to CPABC and the organizing team for creating such a supportive, organized, and challenging experience for students!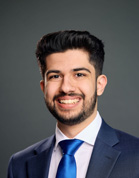 Daniel Dian
I had a fantastic time at the 2023 CPABC Business Case Competition! It was a fantastic opportunity to apply business skills learned in the classroom, while working in a fast-paced team environment, to work towards a tailored solution for the case client. CPABC did an amazing job of hosting a memorable experience for all attendees, throughout a day that also featured networking opportunities, fireside chats, and complimentary meals. I highly recommend any interested applicants to consider competing at next year's event!
CPABC Annual Business Case Competition 2023
CPABC Annual Business Case Competition 2023