CPA Yukon Board Elections
Call for nominations is now closed as of May 14, 2021 at 4:00 pm.
Election of Board Members
CPA Yukon's Board is comprised of six elected Yukon resident members in good standing. To enhance continuity, a term on the Board of Directors is two years, meaning one-half of the Board positions are up for election each year. Under Bylaw Regulation 200/1 (2), there will be three positions to be filled by members in good standing elected for two-year terms at the June 18, 2021 Annual General Meeting.
Notice of Annual General Meeting
The 5th Annual General Meeting (AGM) of the Chartered Professional Accountants of Yukon will be held in the Town Hall Room, Best Western Gold Rush Inn, 411 Main Street, Whitehorse, Yukon.
Date: Friday, June 18, 2021 at 4:00 p.m.
Agenda
Welcome to New Members
Chair's Report
President & CEO's Report
Appointment of Auditors – 2020/2021
Other Business
Adjournment
Following the AGM, there will be a half hour PD presentation on Cybersecurity: Receive an overview of the top cybersecurity threats and how CPAs can protect their business.  Presented by Anthony Green, Security Engineer, CPABC.
---
Meeting Material on Website
Meeting materials will be available on the Organization's website on or before May 27, 2021.
If you do not have access to the Internet, you may request that a meeting package be mailed to you by contacting the Organization office at 604-872-7222 or 1-800-663-2677 (toll free in BC).
---
Attendance Record
Voting procedures require that an accurate nominal roll be taken of all members in attendance at the AGM. Members attending the meeting will be required to present a properly completed "attendance record card" before being admitted to the meeting. Attendance record cards will be available at the entrance to the meeting room.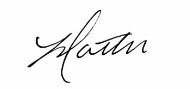 Lori Mathison, FCPA, FCGA, LLB
President & CEO
May 26, 2021