UBC Sauder Launches MITACS Business Strategy Internship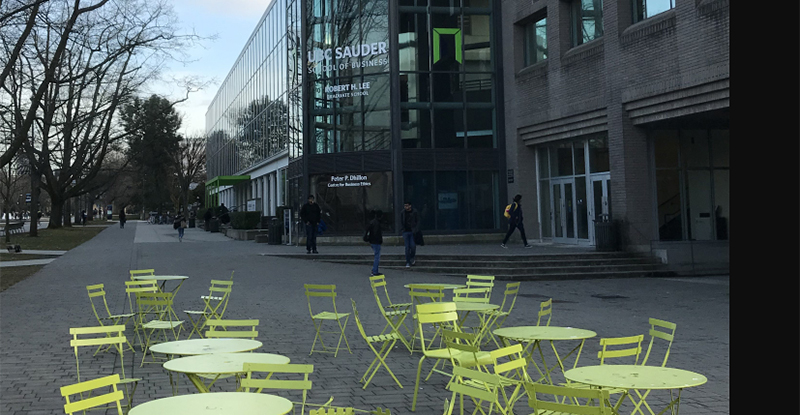 Photo credit: UBC Sauder in Vancouver BC. Photo by CPAEF.
UBC Sauder, in partnership with Mitacs, have launched a new summer 2020 program called the "Mitacs Business Strategy Internship" program. UBC Sauder is the pilot school in a network of Canadian business schools.
The program will award $10,000 of funding to each interested and eligible undergraduate and graduate student to undertake a 4-month internship (480 hours) with a small or medium-sized enterprise (SME) or not-for-profit organization. Internships will be structured to undertake a strategic analysis of an SME to help them restore or modify their business operations in a new business environment disrupted by the COVID-19 pandemic.
The Mitacs Awards will provide a grant of $10,000 per student with the full amount of the award can go towards student stipends. UBC Sauder and the employer will each contribute $2,500 (with employers being responsible for the additional applicable taxes) and Mitacs will contribute the remaining $5,000.
The goals of the program are:
Real world experience
Provide students with the opportunity to apply business concepts to real-world decision-making and build students' skills in problem solving, innovation, and navigating change
Support the business community
Provide support to SMEs and not-for-profits who need additional assistance in modifying their business operations to adapt to the new economic reality
Collaboration & career connections
Strengthen collaborations between companies and universities, and expand students' network with the business community
Students must:
Be an undergraduate or graduate student at UBC Sauder School of Business, returning to studies in September 2020 and currently located in Canada
Not be a current, active participant in another Mitacs program
Employer must be:
A Small to Mid-Sized Company with less than 500 full-time employees or a not-for-profit organization.
Willing to contribute $2,500 towards each internship grant
Employers can visit the UBC Sauder website for application details.



---