Wade Fallan, CPA, CGA
Tax Manager, Cameron Izard Snell Chartered Professional Accountants
Profile by Megan Hooge & Michelle McRae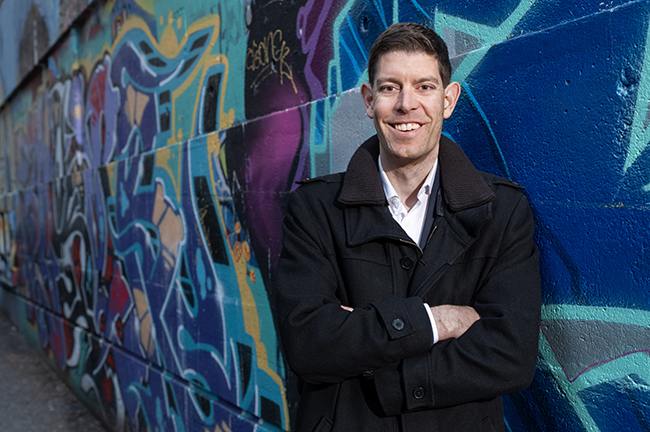 Photo by Kent Kallberg Studios
 
"I was raised to share my skills with those who need it most," says Wade Fallan of his long-time commitment to volunteerism.
Wade began volunteering as a teenager, helping his parents with various initiatives. Later, while studying accounting at Camosun College, he helped his fellow students prepare their tax returns.
Shortly after graduating from Camosun in 2010, Wade began volunteering with Operation Trackshoes, an annual sports event that gives individuals with developmental disabilities an opportunity to gather at the University of Victoria (UVIC) and compete in a fun environment.
"I first became involved with Operation Trackshoes after meeting my wife," he recounts. "Her mother founded the organization. So essentially I married into it."
Wade became a CPA in 2013. Now a manager with Cameron Izard Snell Chartered Professional Accountants in Victoria, he continues to volunteer with Operation Trackshoes. He's also volunteering to prepare tax returns again—this time with Canada Revenue Agency's Community Volunteer Income Tax Program (CVITP), which offers free tax clinics for low-income taxpayers.
CPABC caught up with Wade to discuss why he's passionate about helping others (and taxes), and how he finds the time to give back.
What do you find most rewarding about giving back?
Volunteering helps keep me grounded and reminds me to appreciate the important things in life. I'm a bit of an introvert, and I really value the relationships and connections I've made through volunteerism. I get my energy by surrounding myself with positivity, and the volunteers I've met are some of the happiest and most positive people I've ever met.
It also just feels good to help others. Sometimes even small contributions of time can have a tremendous impact. When you find out you've improved someone's life greatly, it's both gratifying and humbling.
Can you tell us about Operation Trackshoes?
Operation Trackshoes is an amazing three-day sports festival for persons with developmental disabilities—whether they're just looking for a fun weekend or an opportunity to train for local competitons. It's an inclusive event, and for some competitors, it's the one event of the year they leave the comfort of home for. The competitors are supportive of each other and exude an enthusiasm that's infectious.
What about CVITP? How and why did you get involved?
I first learned of the CVITP at a CRA/CPABC liason meeting in 2018 when a CRA representative described one of their initiatives to prepare tax returns for vulnerable members of the community. She described how they help ensure that people receive their entitlement to government benefits and/or are provided access to shelter. When I heard this, I couldn't think of a more relevant use of my skills than to prepare tax returns for vulnerable members of my community (also, nobody would want me to help them build a house or repair their car).
What advice do you have for other CPAs who'd like to volunteer with the CVITP?
When volunteering for any organization, you have to do it because you enjoy it. My advice is to pick an organization from the CVITP list that interests you and just try it out. I've found the host organizations to be very accommodating and several of them run tax clinics year round.
You've participated in some CVITP tax clinics in remote locations where services aren't directly accessible to the community. Can you describe your experience?
The most remote location I've volunteered at is the Sc'ianew (Beecher Bay) First Nation near Sooke, BC, where I filed personal tax returns for band members. Cell service was not available in the area and my GPS led me astray, so finding the location was probably the most difficult aspect of the experience. Another challenge was wifi—when working in remote locations, the wifi needed to e-file tax returns can come and go, so sometimes you have to resort to paper filing (while still using the tax software).
Despite these hurdles, we were able to file tax returns for all of the band members who showed up in Beecher Bay, and the connections I made with the CRA representatives and people there made it an enjoyable process.
Why volunteer in the field, as it were?
I actually enjoy preparing returns in person because it gives me a chance to get to know people. Some people I've met have led wildly fascinating lives and had great stories to share. And it's nice getting to know someone beyond their date of birth and most recent marital status. It's also handy to have the taxpayer in front of you when you have questions—the response time is even faster than by email or phone!
Is that what you enjoy most about working with clients at your firm as well?
I get the most satisfaction from my job when a phone call or meeting ends with the client feeling relieved and well-informed. I often receive calls from clients who sound panicked—I find they have the most stress over their tax situation if they don't understand their filing obligations. Once I explain the process in terms they can understand, I can hear their anxiety lessen. And the best reaction is often when I'm able to correct a client's old filing mistake and it results in an additional refund.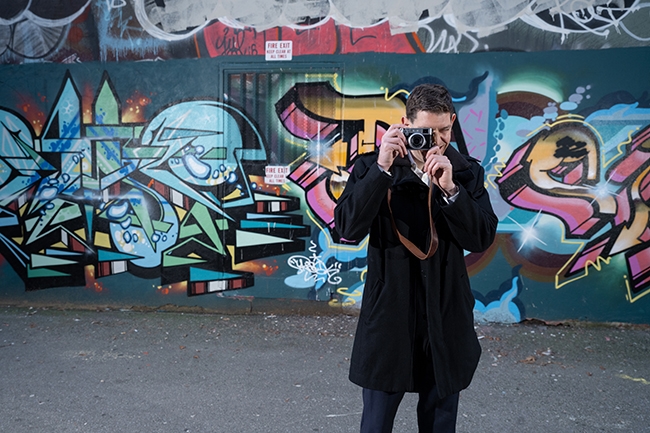 Photo by Kent Kallberg Studios
 
Do you have any hobbies or passions aside from volunteering?
I'm actually the first in three generations of my family to not become a professional photographer, but I still inherited a passion for it. I enjoy landscape photography as a way of appreciating the beauty around me and experiencing some stillness in my life (did I mention I have two young kids?).
Also, soccer has been my favorite escape since I was five years old. It's the greatest sport for breaking down barriers and experiencing different cultures. I play in a local soccer league, and I also coach my daughter's team. Coaching her team combines my favorite sport with one of my favorite people.
How do you make time to volunteer?
Everyone wishes they had more time in the day, but I think you make time for the things in life that matter to you. That's what I try to teach my kids: Your time is valuable, but it's important to share it and consider how you can use it to help others. Plus, my wife and I show them that volunteering doesn't always require a huge contribution of time and energy, and even small favours can make a big difference in another person's life.
In fairness, though, I sometimes lean on my wife to pull double duty with the kids. Grandparents are a great help too. And the best-case scenario is when I'm able to involve the kids in volunteering, because it provides a great bonding experience.
What's next on your volunteering "bucket list"?
I've yet to volunteer on a board of directors. It's something I'm looking at in the future, but it would have to be an initiative I feel passionate about and a position where I feel I could provide value to the organization.
A shorter version of this Q&A appeared in the January/February 2020 issue of CPABC in Focus.