Jenny Duffy, CPA, CA
Instructor, Langara College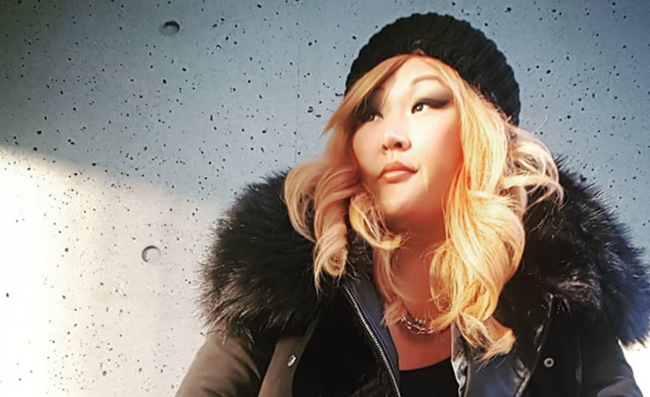 +
Photo: Jenny Duffy
Creative Solutions: Today's CPAs play a critical role in driving growth and business success
When Chartered Professional Accountant Jennifer Duffy welcomes new business students to her class at Langara College, it's not long before she tells them that her professional skills were invaluable during her four-year stint as a choreographer for the BC Lions Felions dance team.
The disclosure baffles the students, many of whom are seeking the job security a CPA brings, but are still learning about all the opportunities that come with the designation. "I tell them that although I was fulfilling my passion for dance by working for the BC Lions, my real job as choreographer was to represent the Lions' brand and help generate revenue at every opportunity," she says.
Therefore, every dance routine and song Duffy decided upon was informed by that goal—and her business knowledge gained as a CPA enabled her to function skilfully within the football club's strategic marketing plan, as well as reach decisions that met with approval at the corporate level.
As revelatory to the Langara students as Duffy's choreography stint may be, it illustrates the chasm between the perception of what a CPA does and the truth of the matter. She says, "Increasingly, today's CPAs are expected to take leadership roles within organizations and businesses, helping to guide those businesses to greater success.
"In order for them to be able to do that, they need to think creatively—so in addition to teaching them the technical skills, I encourage them to think outside the box as often as possible, to come up with a variety of solutions to specific problems instead of relying solely on a textbook response."
Duffy learned how to be both a leader and a team player while articling as a CPA, and she believes the 2015 merger of Canada's three accounting bodies under the Chartered Professional Accountants banner encouraged the business world to expect much more from the profession than ever before.
"And rightfully so," she says. "Increasingly the business world needs people who have many skills, not just one: auditing knowledge, knowledge about tax issues, the ability to develop business plans, how to file financial statements, how best to obtain bank loans, and so forth."
And given this, Duffy loves nothing better than to tell new students that the sky is the limit for the directions their careers can take.
CPAs on Career Change
"With all their accumulated knowledge they know how to build a business, and this, combined with strategic thinking, means the world is their oyster—in addition to benefitting the corporate world, of course."
Duffy, who increasingly regards her teaching career as a calling, playfully concludes, "I even tell my students that their skills will enable them to start their own businesses if they so choose. Who knows, maybe I'll inspire the next generation of entrepreneurs—or dance choreographers."
---
As published on DailyHive Vancouver.