Farnaz Riahi, CPA, CA
CFO, Industry Training Authority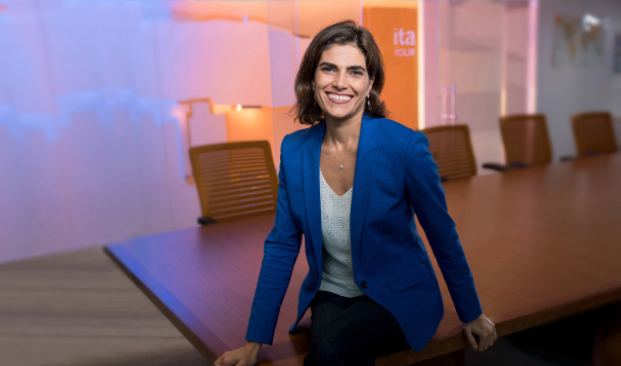 By 16, Farnaz Riahi had already lived on three continents and become fluent in three languages. At a young age, she imagined her future self as a globetrotting photographer for National Geographic magazine. As she grew older, she considered becoming a criminologist, an architect, or a hotel manager. 
"I was a curious kid," she recalls, laughing. "And I still am!"
True to her inquisitive nature, when Farnaz enrolled at the University of Toronto, it was with a desire to study "everything." Ultimately, however, she chose the commerce program.
"To be honest, I didn't know what an accountant was until I was about 19," she admits. "But I was good at math, and I knew business would lead to something concrete."
At the end of her third year, Farnaz accepted a position with Ernst & Young LLP in Toronto. After a graduation trip to Europe―where she started learning a fourth language―Farnaz began working with the firm in 1996.
Over the next four years, she met business leaders from various industries, and these experiences inspired her to explore financial leadership roles outside of public practice.
"Once I started auditing, I realized that I could work on the business side of the industries I enjoyed," she recalls.
In 2000, Farnaz left Ernst & Young to work in media as manager of planning and analysis for Corus Entertainment. A promotion to director soon followed.
"Corus was essentially my graduate school," she says. "It was my first real opportunity to have an impact on business decisions."
In 2004, after four years with Corus, Farnaz decided to make another big move—this time across the country. She relocated to Vancouver to join Channel M as director of finance and was promoted to vice-president of finance within two years. 
"The challenge when moving organizations is learning the lingo and the systems," she says. "Once you learn those, the skill-sets required are the same, but you need to continue to hone them."
During her time with Channel M, Farnaz gained valuable experience at the executive leadership level, working on company-wide strategic planning and financial management and participating in board meetings.
"At Corus, I looked at 13 to 18 business lines at a high level," she explains. "At Channel M, I analyzed the ins and outs of one business."
Farnaz took on yet another new challenge in 2008 when she became vice-president of finance for Canada Wide Media. At the time, the family-run publication supported more than 40 brands.
"My six years at Canada Wide really rounded out my experience," she says.
Farnaz saw an opportunity to expand her horizons once again in 2015—this time as CFO of the Industry Training Authority (ITA), the crown agency responsible for BC's trades training and apprenticeship system. 
"I didn't know much about the trades training system," she recounts. "But after learning more about it, I found that it resonated. I saw an opportunity to have a positive impact on a provincial scale."
As a member of ITA's senior team, Farnaz plays a key role in the organization's daily operations and leads in developing its overall financial strategy. 
"Most of my training and early career favoured the technical/analytical side," says Farnaz. "But more and more, I'm finding that I'm able to call on the right side of my brain for problem-solving, brainstorming, and strategic thinking." 
A self-proclaimed "work-in-progress," Farnaz continues to cultivate her inherent curiosity. Passionate about learning, she says one of her most important lessons has been to make success a personal concept.
"I ask myself some big questions," she says, "and if the answers are mostly 'yes,' I know I'm on the right path."