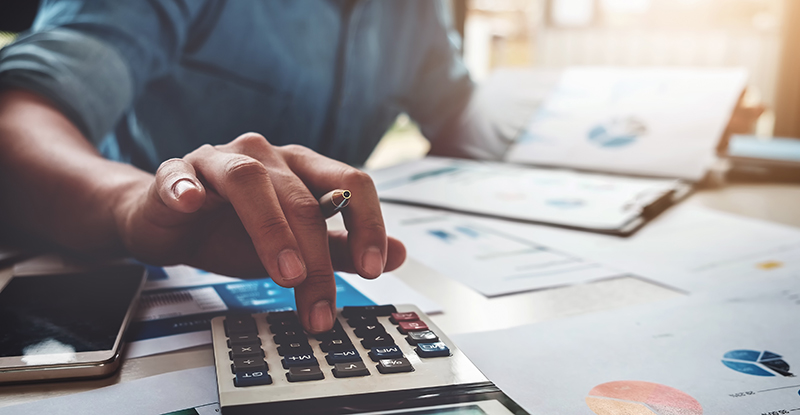 Photo credit: Jirapong Manustrong/iStock/Getty Images
Given the significant workload this past year for practitioners, it is possible to lose sight of deadlines that are arising for three key COVID-19 programs: The Canada Emergency Rent Subsidy (CERS), the Canada Emergency Wage Subsidy (CEWS) and the Canada Recovery Hiring Program (CRHP). These deadlines are unlike most others in terms of what day they fall on and the implications of missing a deadline. Therefore, we wanted to provide you with a summary to help you track these key dates.
A CEWS, CRHP and CERS application must be filed no later than 180 days after the end of a claim period. The deadline to amend your application or increase the claim amount is also 180 days after the end of the claim period. Reductions can be requested after the deadline. The CRA also announced that they would allow certain late-filed claims and amendments – see the April 21 post "CRA announces they will accept certain late-filed CEWS and CERS applications" below. (Note that the CRA has
indicated
the conditions for accepting late CRHP applications are the same as CEWS). Note that we recommended to both the CRA and Finance Canada that the CRA should be allowed to use powers similar to those under the Taxpayer Relief program for late-filed CERS and CEWS claims. Unfortunately, there has been no legislative response to this request.
The upcoming deadlines to submit, amend or increase your clients' CERS,
CEWS
and
CRHP
claims are as follows: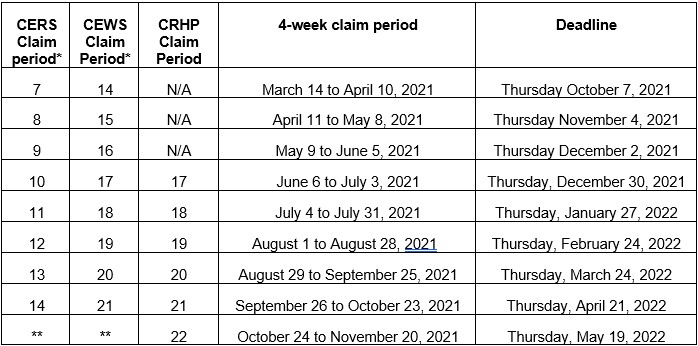 * CEWS claim periods 1 to 13 and CERS claim periods 1 to 6 are closed.
** Period 21 is currently the last claim period for the CEWS. The CRHP operates on its own for period 22. Period 14 is currently the last claim period for the CERS.
---
This article first appeared on CPA Canada's news site, updated on September 21, 2021.
---