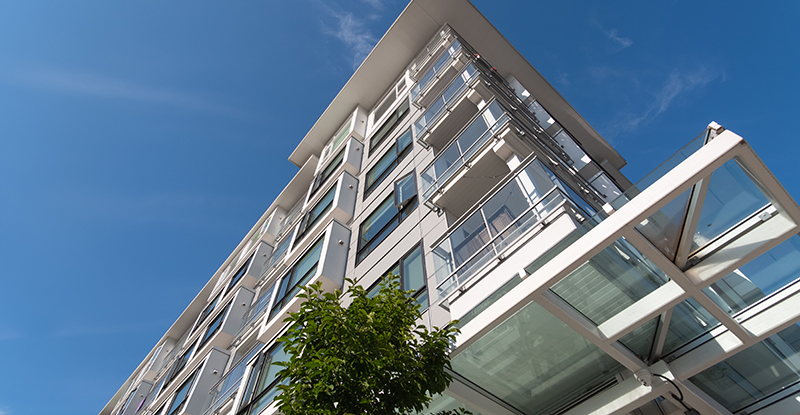 Photo credit: Abdolhamid Ebrahimi/iStock/Getty Images
Listen to our podcast episode with this article's author, John Bunting, and CPABC's economist, Aaron Aerts. Part of our Coffee Chats with CPABC podcast series.
---
One of the major themes of our recent
Emerging Trends in Real Estate
report was the accelerated pace of change as certain pre-existing trends evolve or gather speed and new patterns emerge in Canada's real estate market. In the case of Vancouver, our city has long been considered a great place to invest in real estate, and the COVID-19 pandemic has only amplified that.
Despite so many questions about what the pandemic would mean for the housing market and other areas of real estate, Vancouver once again ranked as the No. 1
market to watch
in this year's report. How can this be, especially considering the housing market downturn in previous years?
There are many reasons, but the short answer is that while Vancouver hasn't been immune to the effects of COVID-19, our city remains an attractive place to live and do business. This has helped cement its status as a safe haven for investment even with today's uncertainty.

A shifting real estate landscape
Like other cities, the Vancouver market is experiencing some change and uncertainty. The
retail sector
in Vancouver, for example, is undergoing the same transition as elsewhere in the country. And while
home sales and prices
have been remarkably resilient, some categories aren't faring as well, such as luxury downtown condos. Vancouver's housing starts are down 27% so far this year, versus just 1% for Canada as a whole, according to the
Canada Mortgage and Housing Corporation
.
Offices continue to face uncertainty about what remote working means for the workplace of the future, and there's some evidence in British Columbia of the 18-hour city trend we explored in this year's report. Remote working is making it possible for people to look at moving not only to the suburbs, where housing activity has been quite strong, but also to secondary cities elsewhere in the province, like Victoria.

A vibrant city now and in the long term
Even with density falling out of favour for the moment, the real estate players we interviewed for this year's report were generally optimistic about Vancouver's future. "Vancouver will continue to be a place where people want to be, perhaps even more so after the pandemic," one interviewee told us.
Among those wanting to be in Vancouver are immigrants, who have played a significant role in fuelling demand in the city's housing market. While COVID-19 has significantly reduced the number of permanent residents admitted to Canada in recent months, Conference Board of Canada (CBoC) migration forecasts show net international migration to Vancouver will rise each year over the period spanning 2021-24.
Also fuelling the Vancouver housing market are high levels of existing real estate wealth in our city, some of which is being deployed by people investing in real estate for their children. Incomes are also rising quickly: updated forecasts released by the CBoC in October projected growth in per capita personal income of 8.1% in 2020 and 6.6% next year. CBoC data showed strong economic indicators for Vancouver across the board in 2021, including when it comes to gross domestic product, employment and retail sales growth.
While the office market has shifted during the pandemic, we continue to see activity even as
CBRE
reports a rise in the downtown vacancy rate to 4.6% in the third quarter of 2020 from 3.3% in Q2. In September, Amazon announced it would create 3,000 new jobs at its technology hub in Vancouver as part of plans to expand its footprint at The Post redevelopment project by more than 680,000 square feet.

Accelerating trends present new opportunities
So with these strengths balanced by some short-term uncertainty, what are some of the top opportunities in Vancouver's real estate market? One area is industrial real estate, whose prospects continued to brighten this year amid the
accelerated growth of e-commerce
. According to CBRE, the industrial availability rate was 2.8% in Vancouver in Q3 2020, down from 2.9% in the previous quarter. But as interviewees told us repeatedly, the biggest challenge is finding the right product.
This takes us to one of the other big trends we found this year: the opportunity to
reposition portfolios
and redevelop properties to adapt to some of these changes in the market. For current owners of commercial properties, for example, now may be the time to redevelop these assets to take advantage of accelerated growth in industrial categories like warehousing and fulfillment. This may mean reimagining the approach to industrial development by embracing newer trends like stacked warehouses and technology-focused solutions to space limitations.

A chance to enter a hot real estate market
And what about opportunities for those yet to enter Vancouver's competitive (and pricey) market who may now be hoping distressed deals will emerge to finally give them a chance to get in on the action? With few signs of distressed sales in the Vancouver market so far, they'll likely be disappointed.
We still see lots of interest from investors in Vancouver real estate, whether they're looking at office properties ripe for redevelopment or to get into the hot industrial market. This means prices are up in many cases, even if the competition isn't as fierce as it has been. So for newer players, the opportunity is more about getting into Vancouver's market rather than finding a bargain.
All of these trends show that even with uncertainty on the horizon for the time being, Vancouver continues to shine among global cities as a relatively safe place to invest. Success in 2021 will be all about strategies to be resilient in the face of uncertainty while uncovering new opportunities from the accelerating trends that are reshaping Vancouver real estate now and in the long term.
---
John Bunting, FCPA, FCA, is a senior partner and leads PwC's BC Region Real Estate practice.
For more information, download the full report of PwC's
Emerging Trends in Real Estate
.
---