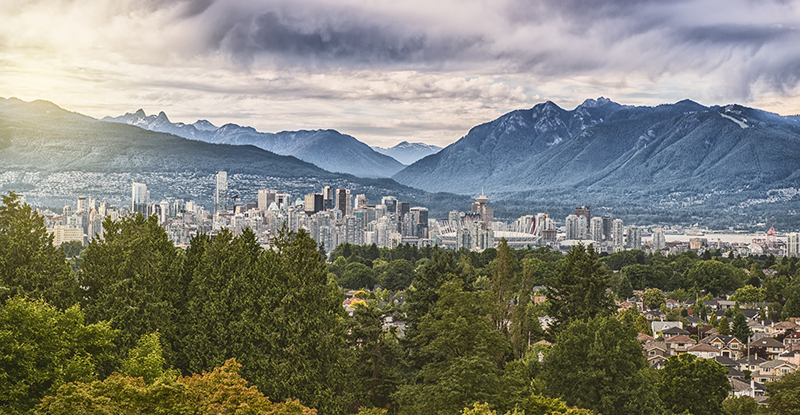 Photo credit: RonTech2000/iStock/Getty Images
Listen to our podcast episode with CPABC's economist, Aaron Aerts, and communications specialist, Vince Kanasoot. Part of our Coffee Chats with CPABC podcast series.
---
Data continues to illustrate how BC's economy is on the mend, but rising COVID-19 cases threaten this progress.

Employment
The most recent
Labour Force Survey
showed BC's employment increased by 33,500 jobs in October, marking the sixth consecutive month of job growth. This helped lower BC's unemployment rate to 8.0%. This rate is now 5.7 percentage points lower than the peak in May, but remains well above the 5.0% February reading.
Since April, the province has recouped 85% of pandemic job losses. However, employment remains down by over 60,000 jobs compared to February. More concerning, full-time positions are down by 99,000 since February and encompass all job losses. This is partially offset by a part-time job gain of 38,000.
In addition, October's job gain marked a slowdown compared to the previous 5-month average (+60,000) and the expectation is that job growth will continue to slow going forward. The rising level of COVID-19 cases in BC also puts additional pressure on employment prospects in the province.
In jurisdictions such as Ontario and Quebec, employment gains faltered when restrictions were placed back on businesses in industries like hospitality and entertainment. With the level of
COVID-19 cases rising
in BC, a similar scenario could emerge.

Consumer spending:
Despite re-introduction of some business restrictions in major jurisdictions across Canada, consumer spending in October continued to stabilize. Throughout the month, average weekly spending was about 3% higher than over the same period last year. However,
RBC's consumer spending
tracker shows spending habits continue to shift throughout the crisis.
Consumer spending on travel took a hit throughout the month of October, falling by around three-quarters compared to last year. In fact, spending on consumer travel has weakened through September and October as the weather worsens and rising levels of COVID-19 cases have resulted in some jurisdictions discouraging domestic travel. Normally a popular area of consumer spending around the holidays, travel will likely be one of the hardest hit categories this year according to a recent
PwC report
.
New restrictions on dining and entertainment industries in some Canadian jurisdictions also resulted in overall spending declining in these categories in October, indicating what is likely to occur in BC if similar restrictions are imposed.
International trade:
BC's commodity exports were down around 5% in September compared to last year, which still marks a considerable improvement over the 10-20% annual declines experienced earlier in the recession. This rebound has been led by strength in solid wood and agricultural exports, up 38.7% and 19.5%, respectively. However, BC's commodity exports continue to be primarily hampered by the performance of energy product exports (-36.6%).
Going forward, commodity price data signals weakness may return to key BC exports. Forestry prices, which had increased as much as 60% compared to the start of the year, weakened considerably throughout October in the face of a slowing global recovery.
And despite gains from the lows experienced earlier in the year, weakness in energy product prices continue to put pressure on energy exports. How the global market navigates the next few months will dictate how BC's commodity exports perform.

Economic forecasts:
The five BC economic forecasts CPABC tracks expect real GDP to decline by 5.3% and the unemployment rate to stand at 9.3% in 2020 as a whole. BC is expected to outperform Canada in both 2020 GDP growth and unemployment rate (-5.7% and 9.8%, respectively).
As we head into the last months of the year, the expectation is pent-up consumer demand, expansion of business activity/employment, global economic activity and government supports will continue to help boost our economic recovery. On average, BC's GDP is forecast to grow 4.6% and unemployment is forecast to decline to 7.2% in 2021. Again, both outlooks are stronger than the national average (4.4% and 7.8%, respectively).
However, it is important to note that forecasts are revised as new events unfold, and downside risks threaten these outlooks as the number of COVID-19 cases rise. As seen in jurisdictions in Ontario and Quebec, the re-introduction of business restrictions could negatively affect indicators such as employment. Depending on the severity of rising COVID-19 cases and restrictions in both BC and other Canadian jurisdictions, our economic outlook could shift.
For further information, including more detailed data and a compilation of economic forecasts, see our full
Economic Dashboard
.
---
Aaron Aerts is an economist for the Chartered Professional Accountants of BC (CPABC).
Visit CPABC's
resource centre
for more information on COVID-19.
---