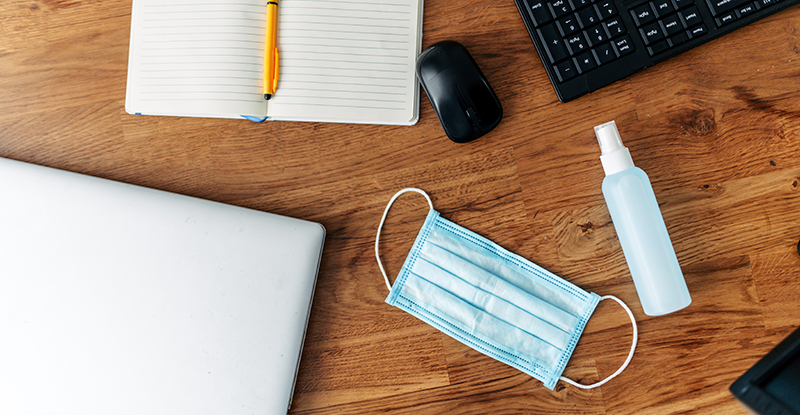 Photo credit: Vadym Pastukh/iStock/Getty Images
Listen to our podcast episode with CPABC's economist, Aaron Aerts, and communications manager, Vivian Tse. Part of our Coffee Chats with CPABC podcast series.
---
Data continues to illustrate how BC's economy is on the mend, but rising cases bring downside risk. See CPABC's full
Economic Dashboard
. Below is a summary of the findings.

Employment
For the seventh consecutive month, BC's saw its
workforce expand in November
. Provincial employment grew by 23,900 helping drive the unemployment rate down to 7.1% from 8% in October. This widened BC's advantage over the national average, now 1.4 percentage points below the Canadian average (8.5%). However, BC's unemployment rate remains well above the 5% it boasted back in February.
The November employment reading also showed positive signs on the return of full-time positions. In fact, all job gains in the month were of the full-time variety (+42,100), partially offsetting the reduction of 18,200 part-time positions. However, even with the gain, full-time positions continue to lag behind and are down nearly double the rate seen for overall employment compared to February (-2.9% vs -1.5%).
The November data also continued to see BC's job growth rate slow. The 23,900 increase is well below the average monthly gain experienced between May to September (+60,000) and the expectation is that job growth will continue to moderate going forward.
Further, while the growth rate of new daily COVID-19 cases in BC has steadied, it remains high. This puts downside risk on employment prospects in the province. When Ontario and Quebec imposed stricter business restrictions, employment in some industries such as hospitality and entertainment saw a significant set-back. While the BC government has so far resisted imposing extensive business restrictions, the situation could shift if the number of
cases increase
significantly.

Consumer spending:
Even as business restrictions have been introduced, overall Canadian consumer spending has stayed resilient. Through the first few weeks of November,
RBC's Consumer Spending Tracker
was up around 3% compared to the same time last year. However, this level is essentially the same as in each of the past four months and has shown little momentum expanding further above pre-crisis levels. As consumer spending typically makes up over half of Canadian GDP, it is critical to help drive our economic recovery.
Spending on travel-related costs remained depressed in November, down about three-quarters compared to last year. Historically, travel is a major component of spending around this time of year, but a recent
PwC report
found it will likely be one of the hardest hit categories this year.
Restrictions on dining and entertainment industries in other Canadian jurisdictions helped drive spending on those categories down further in November, again indicating what may occur in BC if similar restrictions are imposed.
International trade:
For the first time in 2020, BC's monthly commodity exports were up compared to last year. In October, BC's commodity exports grew by 6.5% annually. This rebound has been primarily driven by gains in solid wood product exports, which were up 47.7% and exceeded $900 million in monthly export value. Another promising sign was that four out BC's six largest commodity exports were up in October, with just energy products and machinery/equipment down 22.7% and 6.3% respectively.
Forestry prices have moderated from their September highs, but remain around a quarter above the start of the year. Most other commodity prices are above levels seen at the start of the year, with the exception of energy products which are down around 15%. However, energy prices have seen some upward momentum recently and are well above the historic lows seen in May.

Economic forecasts:
Not much has shifted in terms of the economic forecasts for BC. The five forecasts CPABC tracks expect real GDP to decline by 5.3% and the unemployment rate to stand at 9.3% in 2020 as a whole. BC is expected to outperform Canada in both 2020 GDP growth and unemployment rate (-5.6% and 9.5%, respectively).
Looking towards 2021, BC's GDP is forecast to grow 4.6% and unemployment to decline to 7.1%, again both better than the national average (4.4% and 7.7%, respectively). However, it is important to note forecasts are revised as new events unfold, and downside risks remain to the outlook as the number of cases of COVID-19 rise. Depending on the severity of rising cases and restrictions in both BC and other Canadian jurisdictions, these outlooks could shift, highlighting the fluidity of the situation.
For further information, including more detailed data and a compilation of economic forecasts, see our full
Economic Dashboard
.
---
Aaron Aerts is an economist for the Chartered Professional Accountants of BC (CPABC).
Visit CPABC's
resource centre
for more information on COVID-19.
---