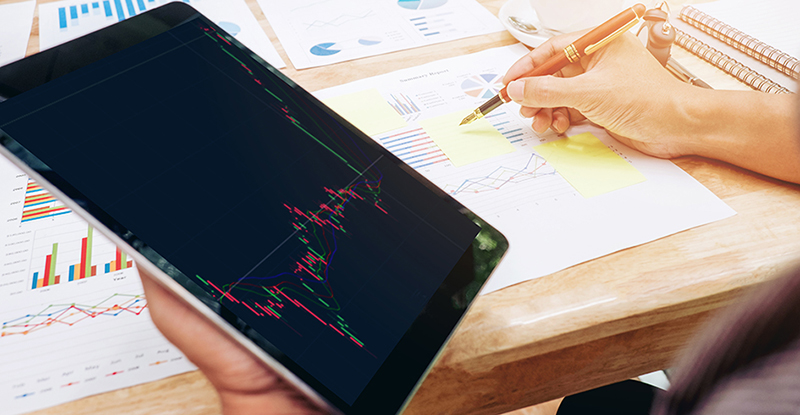 Photo credit: SARINYAPINNGAM/iStock/Getty Images
It might seem early to start preparing for your 2019 personal taxes, but if you wish to sell capital property and apply the gains to your 2019 tax return, December 31 is the deadline for capital property transactions to be completed. But what exactly is capital property and how do capital gains affect your tax return?
Capital property includes tangible property such as real estate, vehicles, stocks, bonds, cryptocurrencies, collectibles, and art, as well as intangible property such as patents and trademarks. Generally, if you sell this type of property for more than what you've originally paid, you have a capital gain; likewise, if you sell for less than the original cost, you have a capital loss.
Whatever the outcome was, you are required to report all capital property sales in your income tax return. In Canada, capital gains have a tax advantage over other types of income, and capital losses can be used to offset capital gains so that you're taxed less. How you can best use capital gains to reduce your taxes owed? The first step is determining what qualifies as capital property.
What qualifies as capital property?
Capital property is generally used to generate long-term income. For example, real estate that earns rental income, investments, and equipment used to run a business. If you have a laptop that you're using to run your business, the laptop will be considered capital property. But if you're planning on selling laptops as part of your regular business activity, the laptops will be classified as income producing property, not capital property.
What about personal property? Certain capital property is considered personal-use property such as cars and boats, if you own them primarily for personal use. In most cases, you do not end up with capital gains as these types of assets usually decrease in value.
But in the case of real estate transactions, you must report the sale on your income tax return. If there is a gain, you may not be taxed on this gain if the home was your principal residence. Even if you may not be taxed, you must report the transaction as failing to report the sale of your principal residence could result in the entire gain being taxable. If you sold, for example, your summer vacation house, a capital gain on that home would be taxable.
What if you flip a home? If you purchased it with the sole intention of renovating it to sell, it is not considered capital property, much like if you sell laptops as part of your regular business activity.
Free CPA Canada financial literacy sessions
Did you know that CPA Canada offers free financial literacy presentations that can be delivered to workplaces, community groups, schools, and more? These sessions can be targeted towards different audiences (i.e. post-secondary students, entrepreneurs, seniors, New Canadians, etc.). Book your session today!
What's the capital gains tax advantage?
Let's say you originally bought shares in a company for $4,000. This is known as the adjusted cost base (ACB).
A couple of years later, you sell your shares for $6,000. You also incur some expenditures in selling your capital property. For example, let's say you pay a $50 commission fee to sell your shares. You are allowed to deduct this fee from the proceeds when calculating your gain.
Therefore, your total capital gain will be your selling price ($6,000) minus your ACB ($4,000) minus your selling costs ($50), which totals $1,950 – of which you will only be taxed on 50%, or $975.

The bottom line
If you make a profit from selling capital property, you need to report it. Since you're only taxed on half of the capital gain, paying this reduced tax far outweighs the risks of not reporting your gain. Don't forget that any capital gains or losses for your 2019 tax return must have been made within the 2019 calendar year (prior to December 31, 2019).
---
Bilal Kathrada, CPA, CA, is a partner at Clearline Chartered Professional Accountants specializing in income tax and succession planning for Canadian owner-managed businesses in various industries. Bilal is a member of the CPABC Taxation Forum and CPABC's media expert on RRSPs and income tax filings.
---